App developers looking to monetize their products have a number of strategies available to them, including charging for a download and offering in-app purchases.
There are dozens of mobile advertising networks from which to choose. Each one claims features such as "highest CPMs in the industry" or "superior technology" or "simple set-up and reporting." In reality, most mobile ad networks are basically commoditized, offering very similar experiences and payouts for publishers.
Below are highlights on several of the largest mobile ad networks out there. If you're looking to monetize a mobile app or web site, we'd suggest starting with a review of these options and testing out the different options to see which can deliver the highest level of earnings. You can also jump to our specific suggestions.
(By the way, if you're enjoying this article, you may want to subscribe to our free newsletter; we'll send monetization tips straight to your inbox each week.)
AdMob

AdMob is owned by Google, which means that it's basically AdSense for mobile devices. It also means a deep pool of advertisers, advanced optimization technology, and in-depth forums and support materials for developers.
Though it's a Google property, the AdMob platform works across all major devices including Android, iOS, and Windows Phone. AdMob has a network of more than one million advertisers, and gives developers a significant amount of control in filtering the ads that appear in their apps.
A drawback of AdMob is the limitations placed on ad units allowed to be incorporated into apps. All the ads shown are relatively low-impact, traditional banner ads:
728×90 leaderboard (for iPad / tablet)
300×250 rectangle (for iPad / tablet)
468×60 banner
320×50 mobile leaderboard
AdMob does currently allow some publishers to run interstitial ads in mobile apps, which pay publishers on a CPM basis, but you need to be selected to participate in this program.
AdMob does allow publishers to set a "refresh rate" on their ad units, which will generally result in a higher number of total ads shown and better overall monetization.
Flurry

Flurry's AppSpot product includes more than 1.2 billion app users, 125,000 apps, and 3.5 billion app sessions daily. AppSpot, the name for the mobile ad platform, allows developers to run ads from Flurry's AppCircle network as well as from other ad networks or campaigns that you've sold directly.
The Flurry platform also includes a popular analytics products that gives appmakers insights into how users are interacting with their products.
Flurry lets developers implement full-screen interstitials, traditional banner ads, video clips, and "re-engagement" ads prompting them to download other products.

Again, these implementations can run ads that you've sold yourself or ads from other mobile networks (such as the others listed in this article). Alternatively, apps can tap into the AppCircle network to run creative from other appmakers.
Flurry's site also has a useful presentation [PDF] on strategies to optimize mobile ad monetization. If you're looking to brush up on the basics on mobile ads, this is a great resource. They also have a couple case studies that can provide some good ideas for mobile monetization.
TapJoy

TapJoy is one of the largest mobile ad networks, and is particularly popular with gaming apps. Ads run on this platform are generally segmented into two categories:
Rewarded Campaigns: Users are rewarded for engaging with an ad with your app's virtual currency.
Non-Rewarded Campaigns: For apps that don't feature virtual currency, TapJoy can also display more traditional ad experiences.
TapJoy offers the opportunity to serve ads at a number of different moments during the app experience in order to optimize revenue. Specifically, ads can be set up to run at:
Purchase Moment: Allow users to unlock a premium feature by watching a video.
Failure Moment: Allow users to continue playing a game if they watch a video.
Natural Pause Moment: Insert ads for your own products (including in-app sales) at logical breaks in the app experience (for example, after a level of a game is completed).
Achievement Moment: Show congratulatory message from a sponsor after a certain goal is accomplished.
TapJoy also allows app developers to show more traditional banner ads, including 320×50 and 768×90 units.
Millennial Media

Millennial Media boasts "tens of thousands" of apps in its network. Developers who install the mMedia SDK have the option to allocate ad requests to various sources, including other third-party networks, directly sold ad campaigns, and house ads promoting your own products or sites.
An advantage of Millennial Media is the opportunity to insert high-impact, high-earning ad units into mobile apps. Specifically, developers have the option to insert traditional banner ads, full-page interstitials, and a number of full-screen and partial-screen video ads on tablets.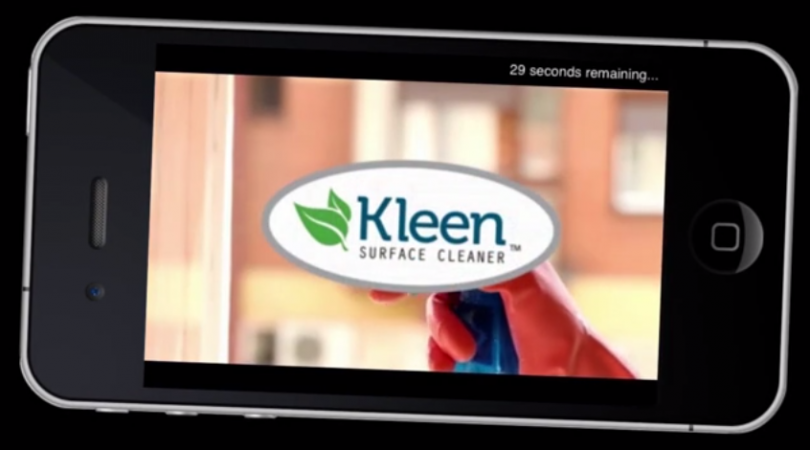 Bottom Line
Because each app's objective, audience and experience is different, it's impossible to give a universal recommendation on an ad network. Maximizing your mobile ad revenue will require ongoing tests and experiments.
But we can give you advice on where to start with your mobile app monetization experiments. These might not be the final solutions that deliver the most value, but will help establish a good baseline against which performance of other options can be measured.
If you're looking for a simple solution to serve non-intrusive ads and make a bit of revenue, AdMob is a good place to start.
If you're looking to monetize more aggressively and are willing to serve higher impact ads, Millennial Media could be a good solution.
If you have an advanced gaming app, start with TapJoy.
If you're planning to spend some time and effort optimizing your mobile ad revenue, you'd be smart to set up a solution such as Flurry that lets you easily toggle between different ad networks.