There will be no reason for you to buy expensive Shutterstock photos anymore when you see these new websites offering stunning and free stock images. We all know how important high-quality images are for any project, but the costs and licensing rules are something that worried me for years.
Did you know that Shutterstock advertises "royalty free" but none of the images you are buying on an individual plan are even transferable?  This means that if you bought the image, and it is on a clients website, but they do not own it. They do not make this apparent and trust me when I say that they hounded me for logging in on my second computer and had legal contact me about multiple users.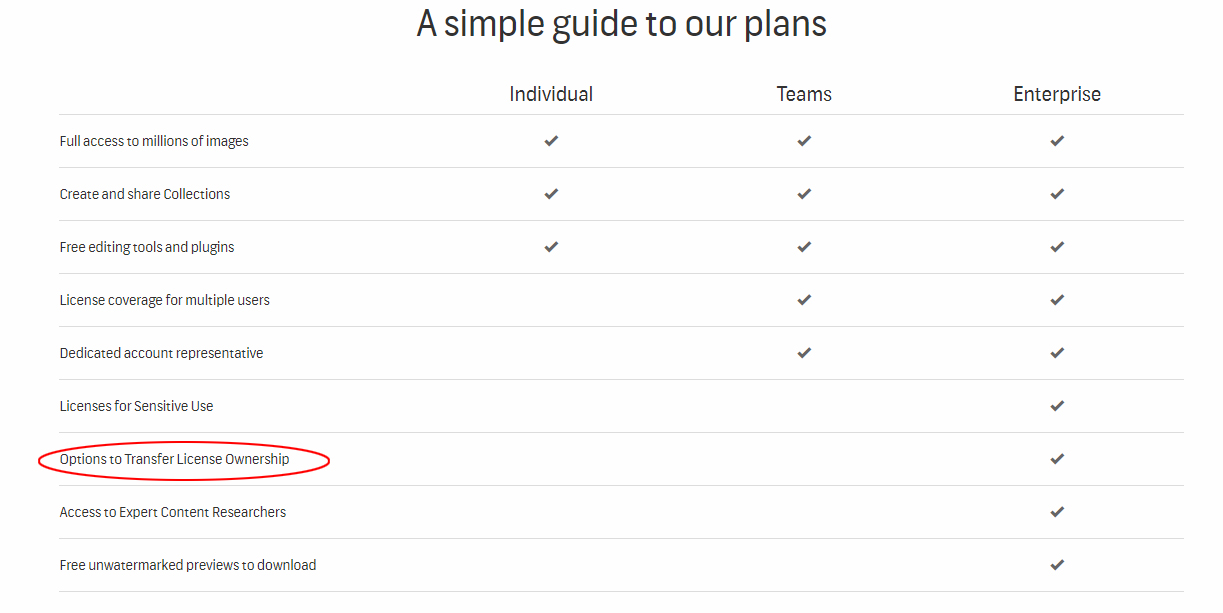 This discontent for all the major stock photo websites, made me focus on finding the best websites for free stock images and to read all the fine print. I wanted to find stock images, that were actually royalty free and allowed for commercial use.
Here are 5 of the Best Free Stock Image Websites I use when I need royalty and copyright free images for my website.  
My Top 5 Free Stock Image Websites For Royalty Free Photos
Pexels – Most Royalty Free Stock Images & Videos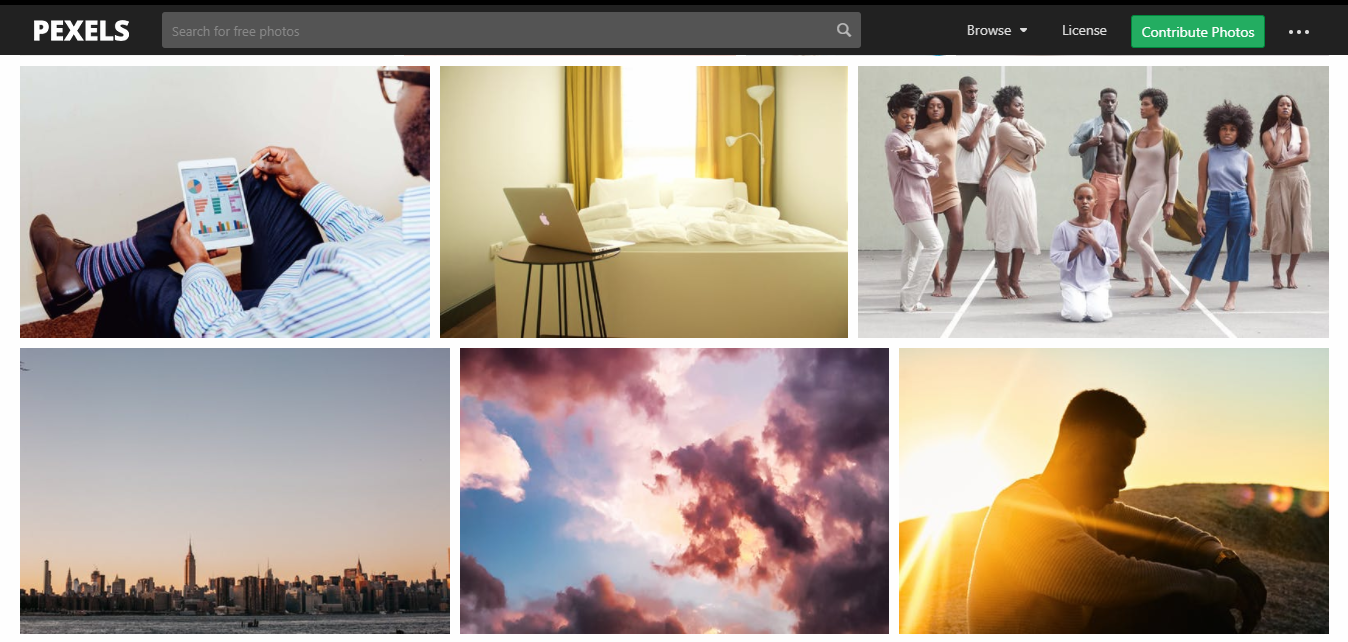 Website: https://www.pexels.com/
Pexels is my first and favorite source for free stock images. It has a larger selection than most of the other sources and superior search function. All of their photos and videos require no attribution, are free for commercial use, and just sometimes ask for a donation or buy them a coffee.  You need to be careful when searching, that you do not click on any of the sponsored link images but I rarely need to look elsewhere.
If you are looking for specific elements (like a specific city) they are lacking, but general pictures, models, and images for gifs/meme is more than sufficient.  
FYI, a lot of their free stock images are released under COO (Creative Common) so you can use them with no payment for personal and commercial use.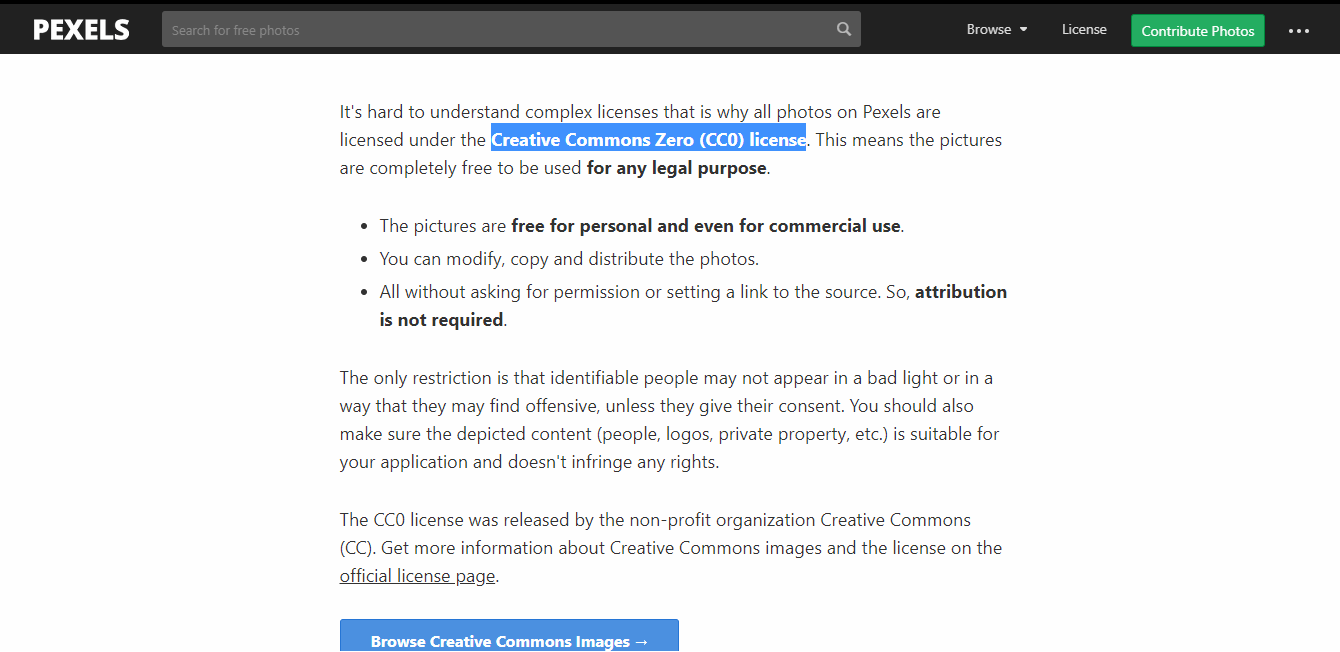 Pixaby –  1.4 Million Royalty Free Images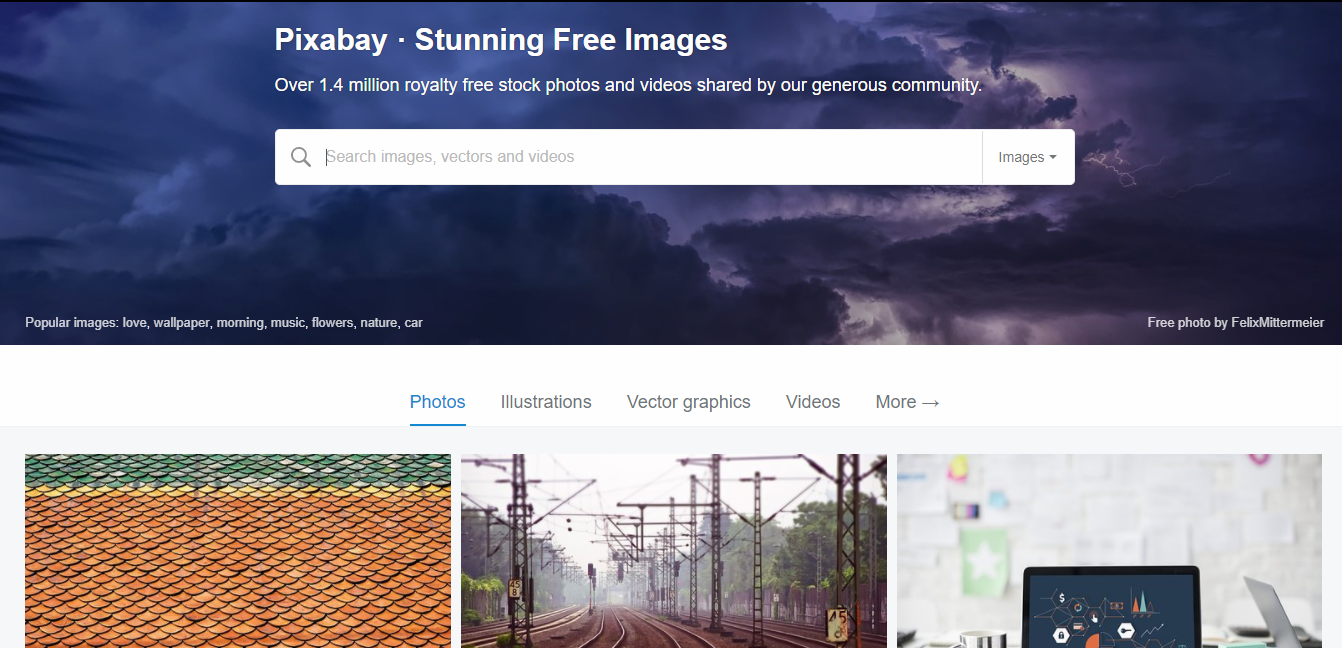 Website: https://pixabay.com/ 
A lot of what you see on Pexels is available on Pixaby. However, for some reason whenever I need larger images they just seem to be higher quality. This means if you are looking for a slider, or a larger infographic I would start by looking at Pixaby for your royalty free images.  
Also, I just really like how they make their licensing so transparent. "Free for personal and even commercial use". Everything is under the creative commons zero licenses (CCO).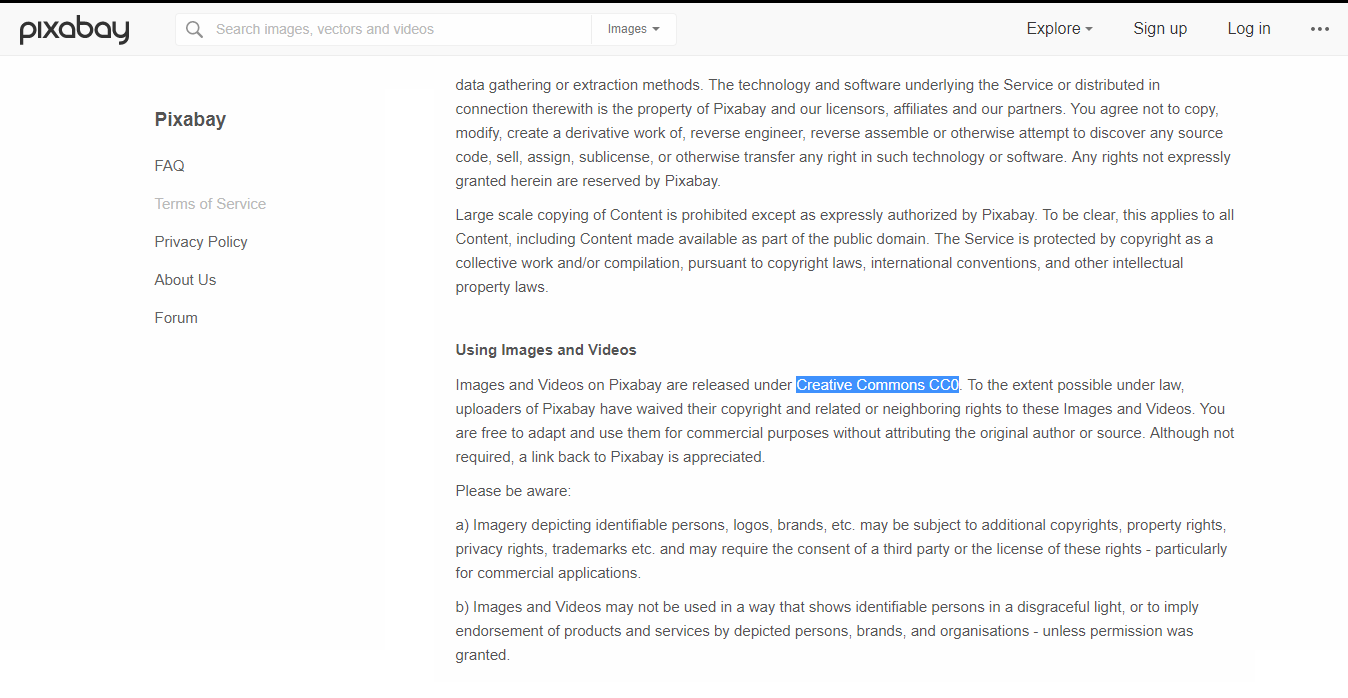 Burst.shopify – Free Stock Photo Platform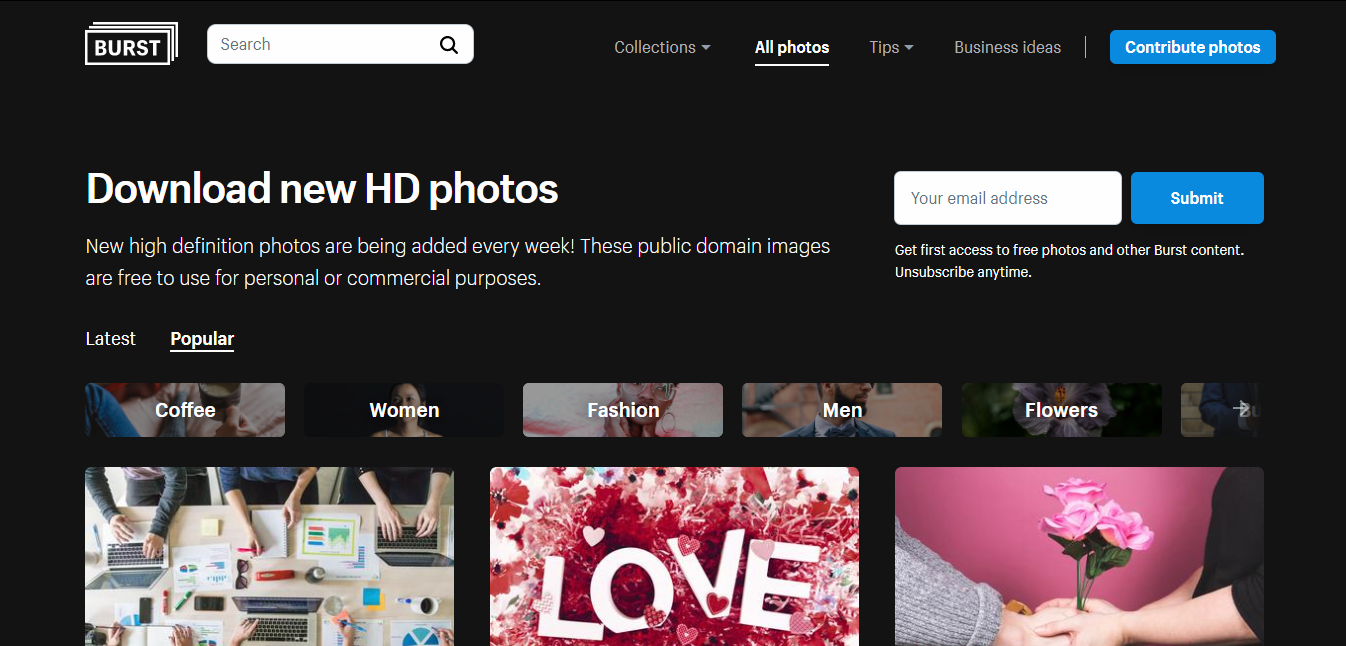 Website: https://burst.shopify.com/
It may not have as many resources as the Pexels or Pixaby, but the ones it does have are very high quality. This has images related to higher end web design and product images, than anything. However, it is adding new stock images daily and soon to be specific dropshipping and product images. Shopify has already purchased Oberlo, and would not be surprised to see even more services added to their marketplace.
Unsplash – High-Resolution Photos For Everyone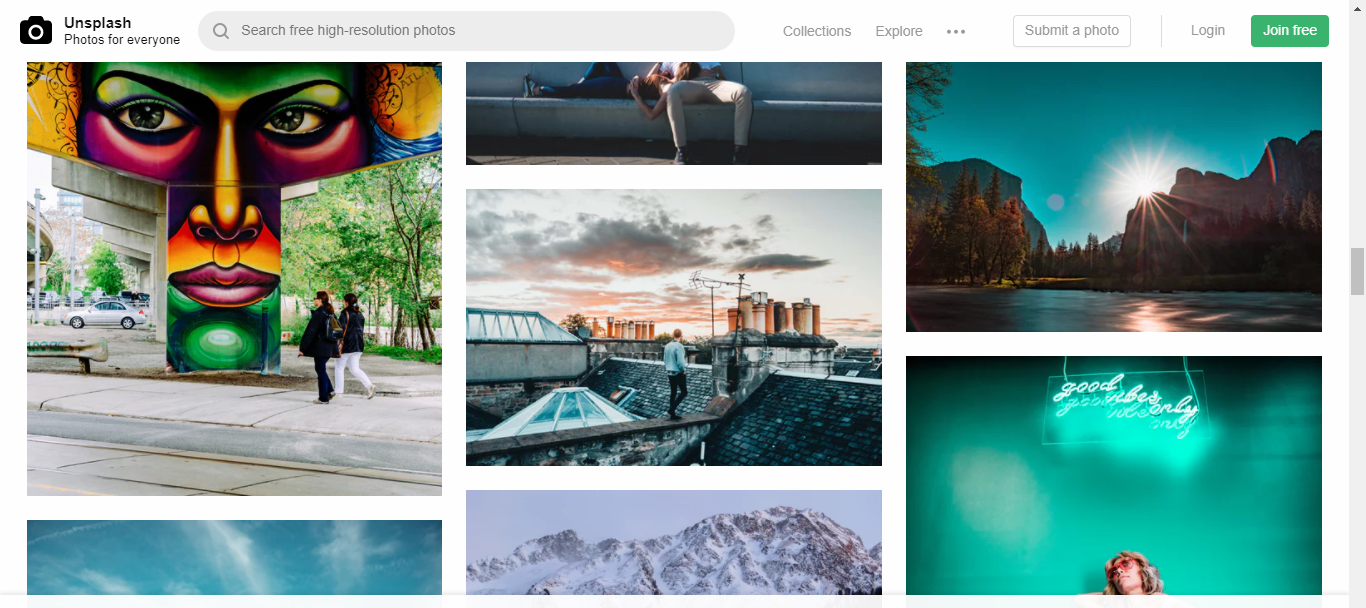 Website: https://unsplash.com/
Unsplash has incredible high-resolution images from a very large community of photographers. You will find a lot of one of a kind gems here. Everything is also free for all users, even for commercial and non-commercial purposes.   
Even though it is not required they encourage crediting a photographer for exposure for their work, and earns their photographer's countless backlinks.

Canva – Create Amazing Graphic Design For Free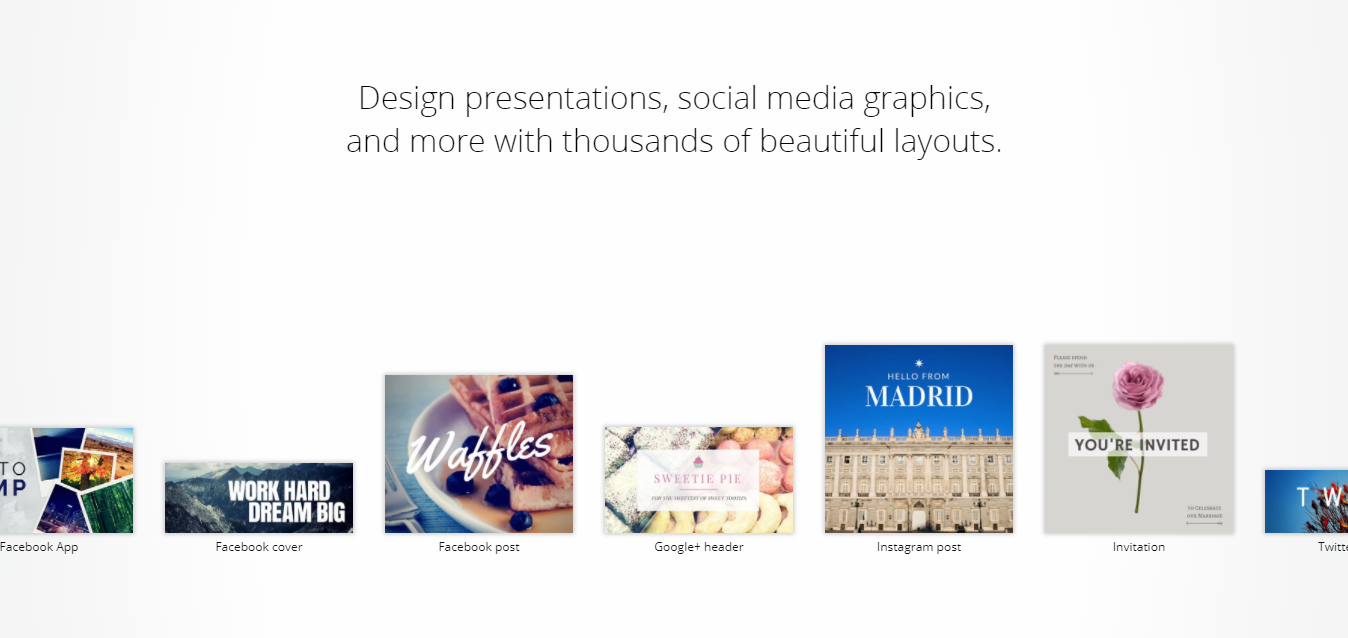 Website: https://www.canva.com/
Last but not least, I had to list Canva as my favorite place for putting together my stock images. Even though it does not have the largest selection of stock photos, the presentation, and design resources more than makes up for it.  
I typically download my free stock images from one of the websites above and upload it to Canva.  This way I can use the simple and free editor to create designs such as overlaying text, creating infographics, or anything social media related.
Other Websites for Free Stock Images
Do you know of any other websites you recommend for Free Stock Images? Feel free to list below and share your experiences. Please make sure that they are royalty and copyrights free, and that attribution requirement are apparent.  
Also, if you are in the middle of creating a website you will read our how to build a blog or how to build a Shopify store in less than 2 weeks.  
Related Posts