MonetizePros has grown over 400% in the past 12 months and we're ready to have more amazing people join our team in Chiang Mai, Thailand.
More...
If you don't mind living in a tropical paradise, working hard on exciting projects while improving your online marketing skills - keep reading!
What's The Offer?
This is a full-time position for an online marketer in our office here in Thailand.
The initial apprenticeship will last six months but ultimately, we're looking for a long-term member of the team.
After six months you'll be able to work from anywhere in the world and you'll be handed more and more responsibilities.
During your six months here, you'll be working directly with our Partner and Editor in Chief, Karl Kangur.
He's got over 8 years of experience in the field and can easily be called a jack of all trades - he'll show you the ins and outs of SEO, email marketing, conversion rate optimization.
You won't be just receiving a project and then left stranded. Our goal is to turn you into one of the best marketers in the industry and help you help us grow our business!
We're also going to pass on our "business mindset" to you, tap you into our network and the community in Chiang Mai.
Comments from previous employees and business partners:
An apprenticeship with Karl will definitely be a "life-changing experience".
He understands both the details as well as the big picture and will take the time to explain it to you. Other than work, you'll be able a lot about attitude and different mindsets.
Business, marketing and sales are keywords he eats for breakfast, lunch and dinner. And of course, he knows how to party - work hard, play hard.
If he can't inspire you to be a better version of yourself, I don't know who would!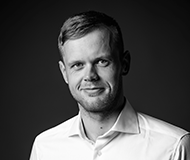 Timo Porval Founder of Lavii Marketing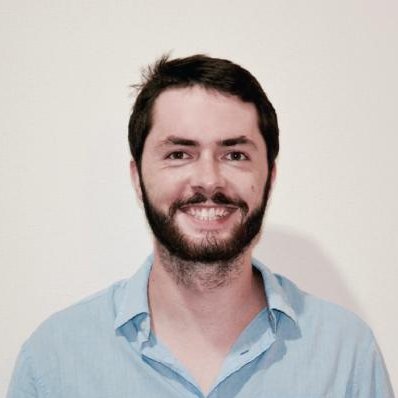 Romain Knecht Former Marketing Assistant for MonetizePros
I worked with Karl during 5 months in Chiang Mai. It was a very exciting experience.

I've learned a lot about SEO techniques, blogging and monetization.

I'm sure Karl will become a true guru in his field. He likes what he does and makes people who work with him like it too.

Thank you Karl for what you've done for me.
Working with Karl has been an absolute pleasure. His unprecedented devotion to marketing and SEO has been an inspiration to us all. We are looking forward to working with him again on our upcoming projects.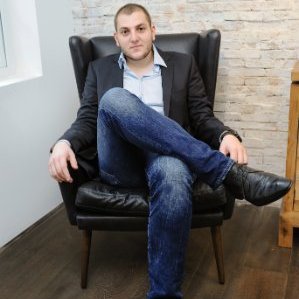 Petr JumarCo-Founder of ConceptualCode
Here's just a few of the things you'll be working on:
Search Engine Optimization - Ethical link building, creating genuine relationships with other website owners, doing outreach for our best content, conducting creative round-up posts and finding other link building opportunities.
​Managing people - You're a marketing superstar, we don't expect you to do everything! You'll be able to outsource some of the tasks that you reckon should be done by someone else. We've already got a full-time content writer and a handy developer to help you out.
Content strategy and optimization - We want out writer, Taylor, to be able to focus her efforts on purely creative work. You'll be creating a content strategy (and editorial calendar) for her, doing keyword research and optimizing her posts for search engines.
Creating case studies - Your work is going to have some epic results and we want to share them with our readers. You'll be documenting your work so we can help out our audience as well.
Creating landing pages and email funnel - A well planned email marketing strategy is critical to an online businesses success and we'll need your help to improve ours. Better landing pages, email auto-responders and useful lead magnets will be needed.
Requirements:
You get stuff done - we're not looking to babysit or micromanage.
You know WordPress - own a blog or have actively managed one.

You're good at SEO

- creative link-building, keyword research, on-page SEO and so on.
You've got an analytical mindset - split-testing your theories and measuring the effects are a must.
You're organized - basic Excel skills, knowing how to document your work and so on.
​You're good with people - reaching out to people requires some charm and social intelligence.
You've got perfect English - you don't need to be a native English speaker but you need to have impeccable English.
Why Chiang Mai, Thailand?
Moving to Thailand may seem like a crazy idea if you've never been before. Here are some of the main benefits of living here, to give you an idea:​
Low cost of living - you'll live a comfortable lifestyle with just $700/mo or less. This leaves plenty left over to explore the wonders of South-East Asia or your own business projects/investments.
High living standard - it's the second biggest city in Thailand and it's Western, you're not going to live in a hut in a jungle. Anything you can dream of, you'll be able to find here.
Amazing weather - clear blue skies and a temperature of about 30 degrees celsius is the norm from October to February, it gets hotter after that. A nice tan is almost guaranteed!
Good internet - the city is covered in fast wifi, 4G is cheap and easy to get and outages are rare.
Delicious food - Thai food is known for being some of the best in the world. You've also got plenty of tasty Western options wherever you go.
Beautiful scenery - we're surrounded by over 6 national parks, dozens of waterfalls, hundreds of mind-blowing temples and lots of nature, all within a few hours at most.
Huge community - It's one of the biggest hubs for digital nomads, you'll have plenty of likeminded people around you at all times. That's unlimited knowledge, connections and motivation!
Great healthcare - Hospitals are extremely good and much more affordable than anywhere else.
You're safe - there's virtually zero crime in Chiang Mai.
Salary & How to Apply
The salary for the apprenticeship will be $1,200 USD/monthly and your co-working space will be paid for.
​You'll have to cover the ticket to fly out here and you're going to need your own laptop.
Applying is super straight-forward:
1) Record a 3-5 minute video introducing yourself and explaining why you're the perfect fit for this position
2) Send a link to that video, as well as your (properly formatted) CV to [email protected]
3) I'll be in touch with you for an interview briefly 🙂
Applications open 12th September 2016!​
Deadline: As soon as we find right person.