The proliferation of internet has goaded many businesses and organizations to launch their own websites and extend their geographical reach. There are a number of web hosting service providers that can host your website on powerful servers that are housed in data centers. However, very few service providers live up to their promises and the customers have no other choice but to repent. It is always advisable to select a web hosting service provider that can manage your backend concerns without a hassle. SiteGround is one such web hosting service that makes your life easier by delivering an impeccable and secure service.
About SiteGround
SiteGround was founded in 2004 by a group of enthusiastic tech entrepreneurs who conceptualized the company while studying at University. The founding members worked hard to turn their idea into reality and today the company has more than 400 employees who are responsible for hosting 500,000 domains. Today, the company is demonstrating its proficiency by processing more than 1500 tickets, more than 1000 phone calls and greater than 3000 chat requests per day. This people-centric company is credited for devising and developing their own customized solutions for hosting major open source applications like Joomla, WordPress, Magento and Drupal. SiteGround has partnered with Weebly, a website builder, to enable customers to build their own websites.
State of-the art infrastructure
SiteGround's web servers are housed in data centers that are located in 5 countries, namely the USA, the Netherlands, UK, Milan and Singapore. The company uses Apache web servers, MySQL database, WHM/cPanel and PHP-based web frameworks that run on CentOS Linux-based operating system. Customers have the option of choosing the data center depending on their business needs. The data is stored on solid state drives that maximize the data-storing capacity. SiteGround uses 1H or Hive, its in-house software, for isolating and monitoring user accounts. The SiteGround team has also used LXC technology to develop SuperCacher; its very own web optimization software that guarantees maximum server uptime. The team has also developed its very highly-appreciated account isolation protocol that protects every account on the shared server.
SiteGround – Friendly and Trustworthy
SiteGround does not rely on standardized software for providing web security. Instead, the SiteGround team has handcrafted customized security solutions for their clients. Clients are now assured that their website is running on secure systems that prohibit any hacking or any other malicious activity that can harm your website. Moreover, the clients are happy with the promptness with which their issues are resolved. Every issue is detected correctly and the troubleshooting is done without any hassles. The support staff follows up with the clients in a timely manner and the tickets are resolved swiftly. SiteGround's customer base increased exponentially in 2016-17 and the statistics provided by Web Hosting Geeks clearly reveal that major service providers are losing their customers to SiteGround.
Web Hosting Plans for Everyone
SiteGround offers three plans that are suitable for different sizes of websites, namely StartUp plan, GrowBig plan and GoGeek plan. StartUp plan is the basic plan that is devised for smaller websites. The plan starts at $3.95 per month and it includes the hosting of one website in addition to the allocation of 10GB storage space. The bandwidth offered is suitable for catering to up to 10,000 visitors a month. Under SiteGround's StartUp plan, customers are entitled to receive support for web performance issues along with CloudFlare's security service. Customers are also entitled to receive unlimited email storage space.
Clients with medium-sized business website can opt for GrowBig plan that starts at $5.95 per month. Customers subscribing to this plan can host multiple websites and they can avail 20GB of storage space. Additionally, the network bandwidth allocated has the capacity to accommodate 25,000 visitors per month. In addition to receiving CloudFlare's security support, customers subscribing to GrowBig plan also receive a one year free SSL certificate and the permission of 30 backups. Like StartUp plan, the GrowBig plan also offers an unlimited email storage space.
GoGeek plan is the third plan that caters to large websites. The plan starts at $11.95 per month and it offers 30GB storage space and a bandwidth suitable for 100,000 visitors per month. Customers can avail a free SSL certificate for one year and the capability for 30 backups. Similar to other plans, the GoGeek plan also provides CloudFlare support and an unlimited email storage space. On the top of it all, GoGeek customers are privileged to have their websites hosted on better hardware. As privileged customers, businesses subscribing to GoGeek plan are entitled to get their websites audited for PCI compliance. The assessment is conducted by SiteGround who ensures that your website is compliant with data security standards.
As we have stated in our post regarding How To create a blog in less than 20 minutes we recommend choosing the "GrowBig" package as it'll let you have multiple websites, much quicker loading speeds, a free SSL certificate (worth $80+), priority support and much more! You get your bucks worth for this plan as it is effectively competitive with the GoGeek plan and it has better dollar value.
​Dedicated Hosting
Besides providing shared web hosting, SiteGround also offers dedicated web hosting for business websites that attract huge amounts of web traffic. Businesses wishing to avail a dedicated server can opt for one of the three pricing plans, namely Entry Server, Power Server and Super Power Server. These monthly plans depend on the server resources and they start at $229, $329 and $429 respectively. SiteGround also caters to global enterprises by offering dedicated and advanced architecture to host enterprise level websites. These sites are hosted in their Chicago and Amsterdam data centers. Moreover, these sites are fully managed by personal account managers and SiteGroup is also offering customized workflow for their enterprise customers.
We recommend choosing the Power Server plan which costs only $329 per month as it will let you host your website on a top notch dedicated machine with 1TB Data, 16GB Ram, 3.50ghz clock speed, 5TB bandwidth and more! This plan gets you way better performance than the entry server plan and better dollar value than the super power server plan.
Cloud Web Hosting
Apart from providing a shared hosting environment, SiteGround also provides cloud web hosting facility for businesses whose website traffic surges due to unprecedented popularity. SiteGround offers four pricing schemes depending on the server resources used by the websites. The four plans are Entry plan, Business plan, Business Plus plan and Super Power plan. These monthly plans start at $80, $120, $160 and $240 respectively. Each of these plans offer different resource capacities for CPU usage, memory, SSD space and data transfer.
We recommend the Business Plus plan. Not only will you be getting top 24/7 VIP support, you are also going to get 80gb solid state drive space, 5tb data transfer 8gb memory and more for only $160 per month!
People can also opt to partner with SiteGround for reselling the allocated hard drive space and earning commissions. Resellers earn credits and make profit by buying server space at wholesale price and selling the space to different user accounts. The plans start at $42 per year and customers can use their own brand names to resell the web hosting space.
WordPress and Joomla Web Hosting Packages
Like most of its customers, SiteGround offers WordPress and Joomla hosting. SiteGround manages your installation and offers one-click installation, advanced security and automated daily backups with page caching. Customers can login to the WordPress and Joomla setup for creating pages, posts and galleries. Moreover, customers get free domain name along with free account transfer. The plans for WordPress and Joomla web hosting are similar to the pricing plans under shared web hosting. Customers can also use Softaculous, SiteGround's application library, to manage their own sites. One can also use the Clef plugin to login to their WordPress site using a mobile phone. These advanced features have given SiteGround an edge over its competitors.
Conclusion
SiteGround proves to be a perfect choice for those customers who have varying needs for launching their websites. SiteGround is not only positioned to host small to medium-sized websites but also well-equipped to become a total web hosting solutions provider.
SiteGround proves to provide one of the most reliable and competitive hosting services available. To kick-off your ventures with your blog or website hosting here is an exclusive coupon code you can use to receive a 60% discount. This coupon is exclusive to all our MonetizePros readers. Our SiteGround coupon will allow you to experience significant savings on SiteGround's services. So what are you waiting for? Claim the deal and start getting hosting from SiteGround.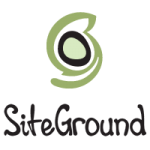 Click on the blue link below to claim a 60% discount given to MonetizePros readers - this includes free migration and a free domain name. SiteGround is one of the most popular WordPress hosts and they're highly respected in the industry. Ultra fast site speeds, excellent 24/7 support and next-level security is what you'll be getting - claim the deal!