Wouldn't you love to know how fitness industry experts manage to monetize their blogs in such a popular niche? Keep reading to find out!
With more resources on how to monetize a website now available online than ever before, it's no surprise that blogging success stories are so common. Adsense courses make it easy to learn how to easily monetize your fitness blog. The fitness industry is a growing niche that has seen a stampede of followers in recent years. These health conscious individuals become the driving force behind some of the world's most popular and well-monetized blogs.
So, how do they do it? We have asked eight industry experts to give us their advice on one interesting question:
"What Is Your Top Tip for How to Make Money With a Fitness Blog?"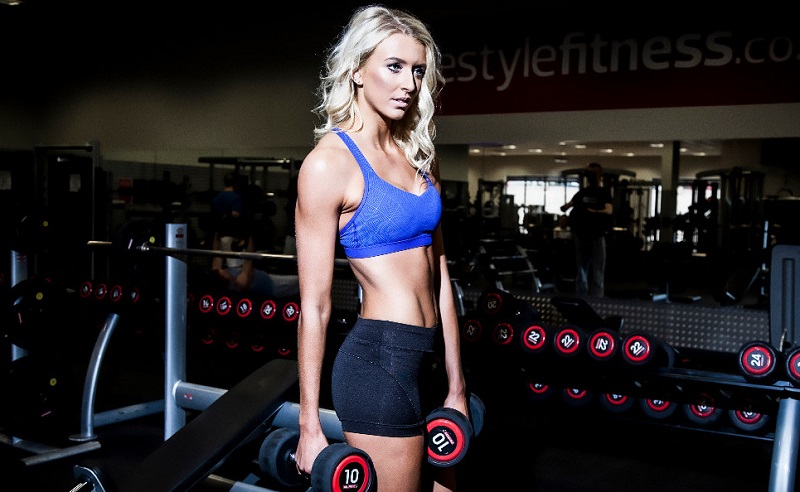 The responses were varied, but most of our experts concurred on these main pieces of advice about how to make money with a fitness blog:
Be a leader, not a follower – Have your own opinions! – sharing your wisdom and passion in a genuine and original way to educate your readers will attract the right brands to want to advertise with you.
Provide incredible value – Try not to make money your primary goal, instead first focus on increasing your traffic (& mailing list!) by creating content that your readership will genuinely gain insight from – once they are hooked you can begin to focus on monetizing.
Stick to your own vision and beliefs – Don't let money push you to promote products that you don't genuinely believe in or don't fit your lifestyle. This genuine approach creates trust from your readers and will attract more  lucrative advertisers.
Read on for more detailed answers from our panel of experts and leave a comment to let us know what tip you found the most useful.
Jonathan Goodman
The most scalable way to make money from a fitness blog is to produce information products: things like Ebooks, courses, print books, etc. The problem is that those types of things require a lot of momentum and sales. My best tip is to ignore the more scalable stuff at the beginning and focus on the activities which produce the highest yield.
For most people with a fitness blog, that's going to be online training. Consider some simple math. To make $50,000/year you need 20.8 clients paying you $200/month. To make that same $50,000 you'd need to sell 1851.85 Ebooks at $27. It's a heck of a lot easier finding 21 great customers than it is finding 1851 half-way decent customers.
Like anything, developing an online business is an evolution that requires a significant single step in the right direction. In order to free up the time to do the requisite development, marketing, and networking to enable the more scalable stuff to thrive you've got to first be making some money to get you by. High-yield first, even though it isn't infinitely scalable, and information materials second.
Jonathan is the creator of the Personal Trainer Development Centre 'The world's largest independent community for Personal Trainers'. @Jon_PTDC
Dai Manuel

One of my favorite ways to monetize my blog is through the promotion of brands in line with my vision and beliefs. It's easy to align with great brands, products and services when it is something I believe in and talk about already. Sponsored content and informative articles that can educate my readers and provide them with some solid information is a big must in my book. And bottom line, if the product and/or services aren't something that I'm already using or would use, then it doesn't fit on my platform and will not receive any promotion from me.
Gotta keep it raw and real!
Dai Manuel is a Dad, Husband, Entrepreneur, Motivational Speaker, Professional Blogger, Social Media Strategist, Brand Architect, CrossFit Athlete & Coach, and soon to be published Author of the "Whole Life Fitness Manifesto" @daimanuel
Lee Constantinou
The best way to make money from a health and fitness blog is to get yourself out there, share your expert knowledge and have an opinion! Don't just copy what everyone else is saying, have your views and be open and honest with your readers. This will attract the right brands and companies and allow you to gain sponsorship and endorsements and eventually money!
Be a leader, not a follower and share your wisdom and experiences with others. Honest is always rewarded.
Lee Constantinou is a Body Transformation Specialist, USN and Bodybuilding.com sponsored athlete and WBFF Pro. Lee blogs about all things related to fitness, health and nutrition and seeks to inspire and coach others to achieve their goals. @LeeConstantinou
Lori and Michelle 
Find what you are passionate about and then figure out how you can use that passion to help others.  Ask your readers what they are struggling with. Then take their feedback and create a program that helps solve their struggles. We find having an online program, whether that is a short term or ongoing support, is the best way to get paid for your passion.
Lori and Michelle authors of purelytwins.com and owners of Purely Fit Life Online Fitness Club. They help busy ladies and moms find balance with no dieting or hours of exercise. Helping them to be happy, healthy, fit and live fabulously in all parts of life by creating a fit mind-set and healthy lifestyle habits. @purelytwins
Jason Ferruggia
The best way to make money from a health and fitness blog is to provide incredible value. Help people reach their goals and develop trust. Be authentic and transparent. Make your stuff enjoyable, entertaining and easy to read. Provide specific takeaways and benefits for the reader. Give, give, give before you ask for something in return. If you do that they will be glad to give you money in the future.
When you are ready to monetize the most important thing is building an email list. Even with the popularity of social media, email is still the most effective way to get your message out there. So make that the main focus of your blog posts and pages. Provide content and then get people on a list.
Jason is a fitness & life strategist featured in Men's Fitness, Men's Health, Details, ESPN and CBS. He help build bodies, sharpen minds, & optimize lives. Check out his blog here. @JasonFerruggia
Lawrence Price
To me, the key factor for building a blog that attracts the right interest for commercial viability has always been 'authenticity'. I have always tried to produce material that I believe in and think that the readership will either genuinely gain insight from or have a good chuckle over. If you skip this step and focus purely on content that you think will make you money as a primary goal I think you will struggle – a savvy audience will be able to ascertain immediately if your aim as a blogger is to make money and not inform and engage with your readership on an honest level.
I can truly say that my current primary goal with the blog has not been to make money, but with the fantastic audience we have gained through our authentic and honest content a number of opportunities have come our way and presented themselves.
A Personal Trainer working with the great people of London, plus the odd Hollywood actor to boot, Lawrence created FaFitSake to motivate and inspire…but also to mirror his light hearted and balanced approach to fitness and life. @lawrencepricept
Charlie Watson
My best piece of advice is to know your value and 'don't do something for free'– work out realistically how much time & effort what the brand is asking you to do, and ask for sufficient payment. You work hard on your blog, and if you have a good readership and engagement then you deserve to be paid. This doesn't include 'gifts' the content of which aren't disclosed before you do the work!
I often work with brands I love in exchange for product that I would have paid for myself, however if it's not something you would have bought, then it's not good value for you to work in exchange for.
Charlie is a runner and fitness blogger, writing at therunnerbeans.com, journalist and Dietician in training. As well as being a fitness class junkie, she's also aiming to run all the Marathon Majors before she's 30 with her sights set firmly on the Chicago Marathon finish line in October. @charliedwatson
Zanna van Dijk
My biggest tip would be to convert the success of your online blog into real life business. For example – I am a personal trainer by day and I use my social media platforms to bring in new clients. Ultimately, social media can only go so far – so using it to support your day job is a wise move. Get yourself a small office. Invest in the best office coffee machine. Work hard!
Zanna is a 22-year-old fitness blogger, personal trainer, and model. (Working with brands including Nike, Reebok and Nutribullet) She also has a following of over 56,000 followers on Instagram.
Our panel of Fitness experts have revealed their secrets to success when it comes to growing a Fitness Blog.
Which expert tip did you find the most useful?
RELATED POSTS