If you've ever owned a website, you've probably thought a lot about how much your property could be making. If you try to find a good answer to that question, you're unlikely to come up with many concrete answers: revenue depends on a number of factors, such as audience composition, industry, blah, blah, blah. So instead of the usual ambiguity, we're presenting some real-life revenue statements from well-known websites.
Update: Before continuing on in the article, we should mention that we've created a free resource, the automated How Much Money Should My Website Make? tool. The tool will give you an extremely rough estimate for your site's revenue potential, although the rest of this article will have more in-depth information. If you've yet to start your website, click here and start your blog today.
Finding meaningful revenue information for websites is a challenging task; most avoid releasing detailed financial information, and those that do publish financials are often not relevant to publishers out there. But through acquisition news, press releases, and other sources we can piece together pretty good estimates of what many popular sites pull down in revenue. (By the way, MonetizePros readers can use the AdSense Optimization Checklist tool, plus other monetization tools, insider reviews, and in-depth guides)
The Huffington Post
What It Is: The Huffington Post (colloquially, HuffPo) is a popular news website and content aggregator. The site features content from third parties as well as from unpaid bloggers. The Huffington Post was acquired by AOL in early 2011 for about $315 million.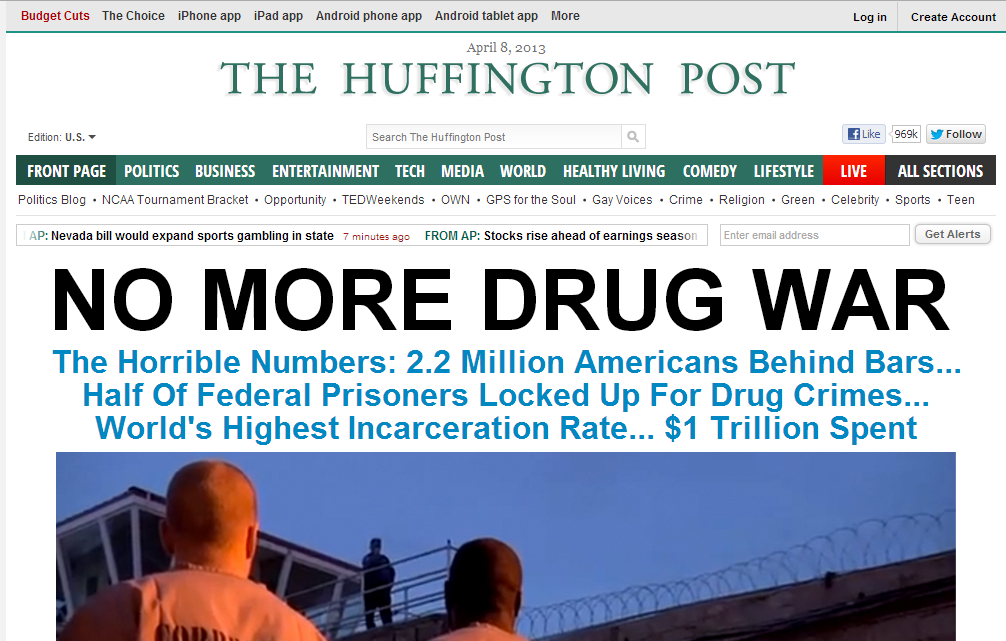 What It Makes: Huffington Post had about $30 million of revenue in 2010, almost all of which came from display advertising. According to publicly available data from Quantcast, the site received about 4.8 billion pageviews in 2010. (Nate Silver at the New York Times has a good in-depth study of the economics.) So that means that each 1,000 pageviews generated about $6.25 in display advertising revenue.
Bleacher Report
What It Is: One of the most popular sports websites in the world, Bleacher Report leverages a network of contributors across the country to publish hundreds of articles daily. Bleacher Report was acquired by Turner in the summer of 2012 for about $200 million.
What It Makes: Piecing together a Bleacher Report's revenue statement is a bit trickier, but information released around the time of the deal makes it possible. According to a source close to the company, BleacherReport was on pace to generate about $40 million in revenue in 2012. While comScore had the site at about 10 million monthly uniques, the company claimed that it was actually closer to 40 million. At about five PVs / unique, that translates into roughly 200 million pageviews using the internal estimates.
Estimating monthly revenue at about $3 million at the time of acquisition, that means BleacherReport.com was generating about $15 in ad revenue for every 1,000 pageviews.
TechCrunch
What It Is: TechCrunch is a popular tech blog. The site was acquired by AOL for about $30 million in September 2010.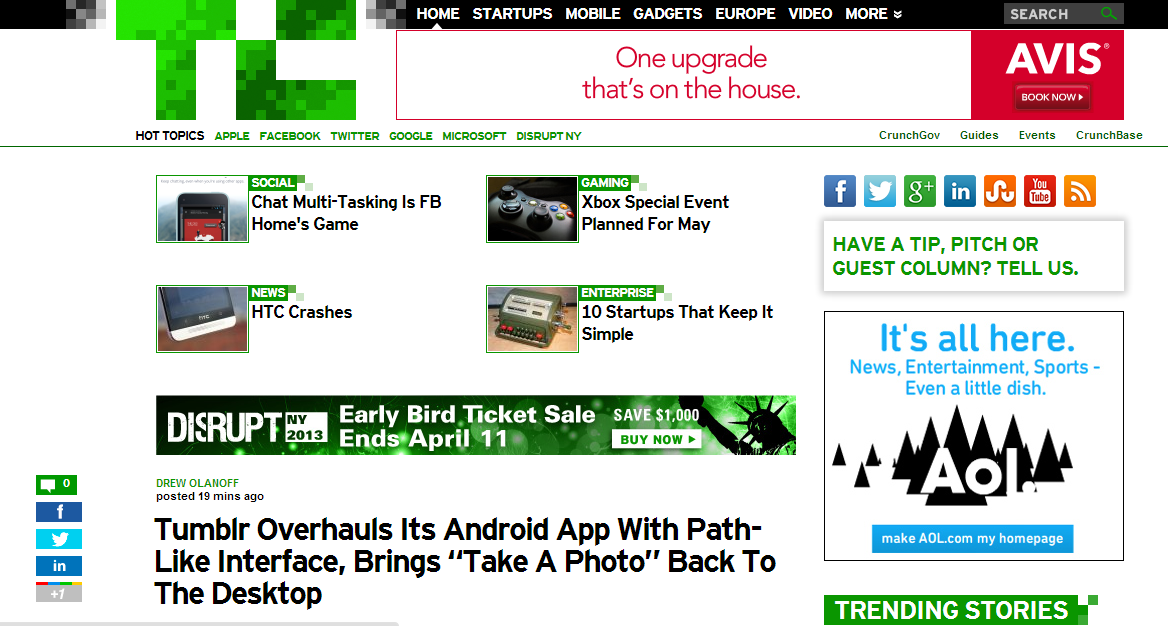 What It Makes: At the time of acquisition, TechCrunch was making about $10 million in revenue annually (or about $835,000 each month). It was doing that on about 3.8 million monthly uniques according to comScore, which translates into about $22 for every 1,000 unique visitors. Note that this figure reflects revenue per unique, while the above figures reflected revenue per pageview. Also, the actual unique visitors are often considerably higher than what is reported by comScore–often by at least a factor of two.
In other words, TechCrunch was generating CPMs quite a bit lower than $22 at the time of acquisition–likely in the mid to high single digits.
SB Nation
What It Is: SB Nation is a sports network that includes hundreds of individual sites dedicated to various teams.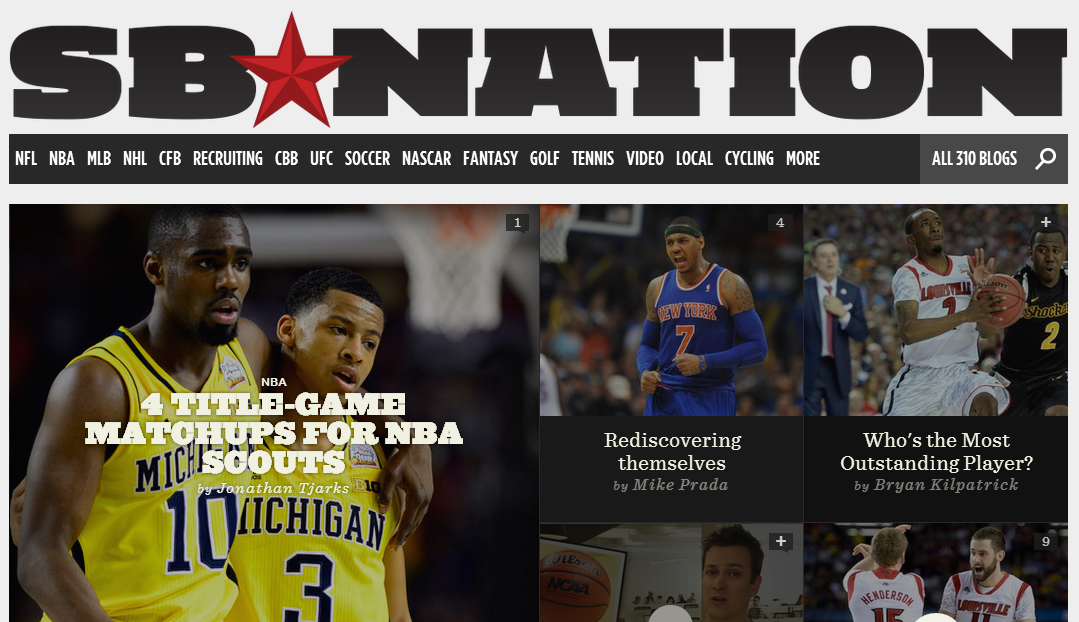 What It Makes: According to a Forbes feature in late 2012, parent company VOX Media had annual revenues of about $25 million off of 9.4 million monthly uniques. We'll assume that similar to BleacherReport.com, comScore uniques are significantly lower than actual internal figures. Assuming actual monthly uniques were approximately 4x higher gets us to 37.6 million. Assuming about three PVs / unique (based on the Quantcast profile), that means that monthly revenues of about $2 million came from approximately 113 million monthly pageviews. That gets us to the neighborhood of about $18 in revenue for every 1,000 pageviews.
The Daily Beast
What It Is: Founded by a former editor of Vanity Fair and The New Yorker, The Daily Beast is a popular news and opinion website. In November 2010 the company merged with print publication Newsweek.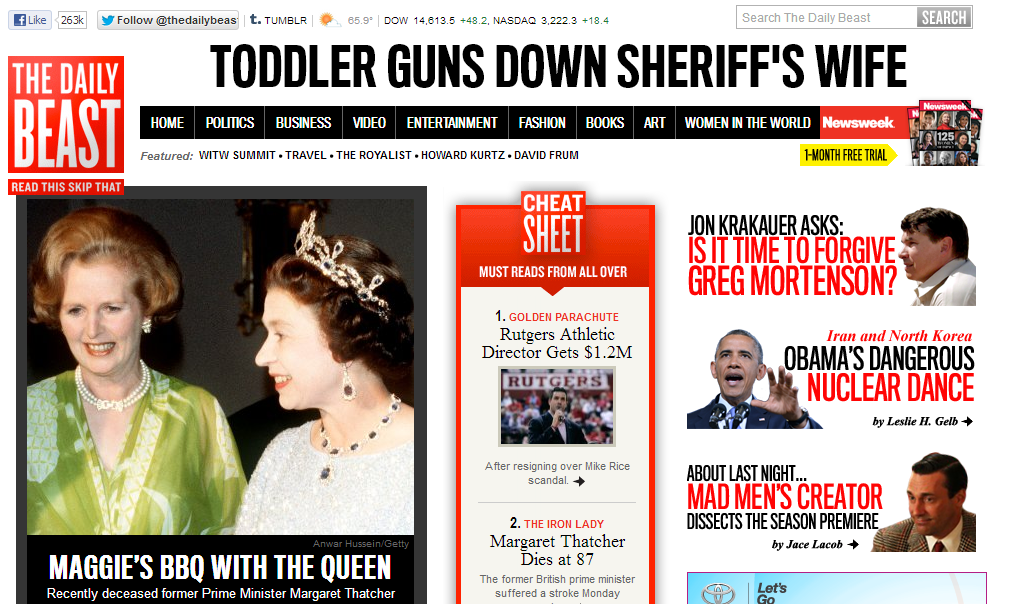 What It Makes: This one might be a bit dated, but we can piece together some revenue estimates from an October 2011 article in The Atlantic Wire. The author referenced screenshots of internal traffic figures indicating 9.8 million uniques the month before. Assuming about 3.5 pageviews per unique (a rough estimate from the Quantcast profile), that translates to about 34 million monthly PVs.
The article also estimated annual digital revenue at about $8 million, or $667,000 a month. That means that TheDailyBeast.com was generating about $19 in revenue for every 1,000 pageviews at the time.
Politico
What It Is: One of the most popular political sites in the world, Politico offers comprehensive coverage of all elections and the ongoing drama of Washington politics.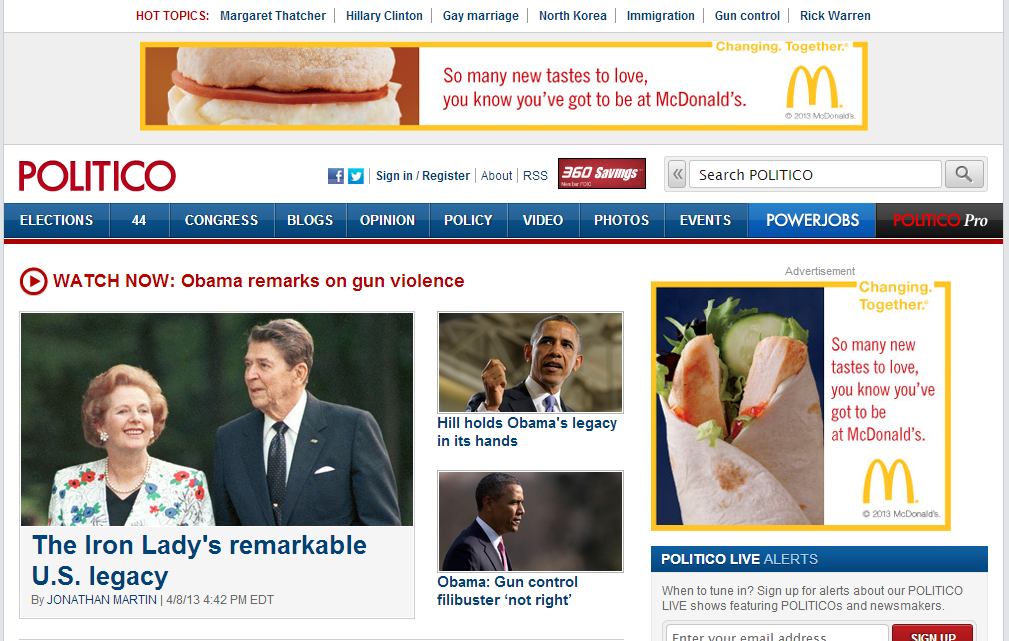 What It Makes: In a feature published by Huffington Post's iPad magazine, it was revealed that the site makes $50 to $60 CPMs inside the Beltway, but $10 to $20 everywhere else.
Business Insider
What It Is: Launched by DoubleClick founder Kevin Ryan, Business Insider is a popular business and tech news website.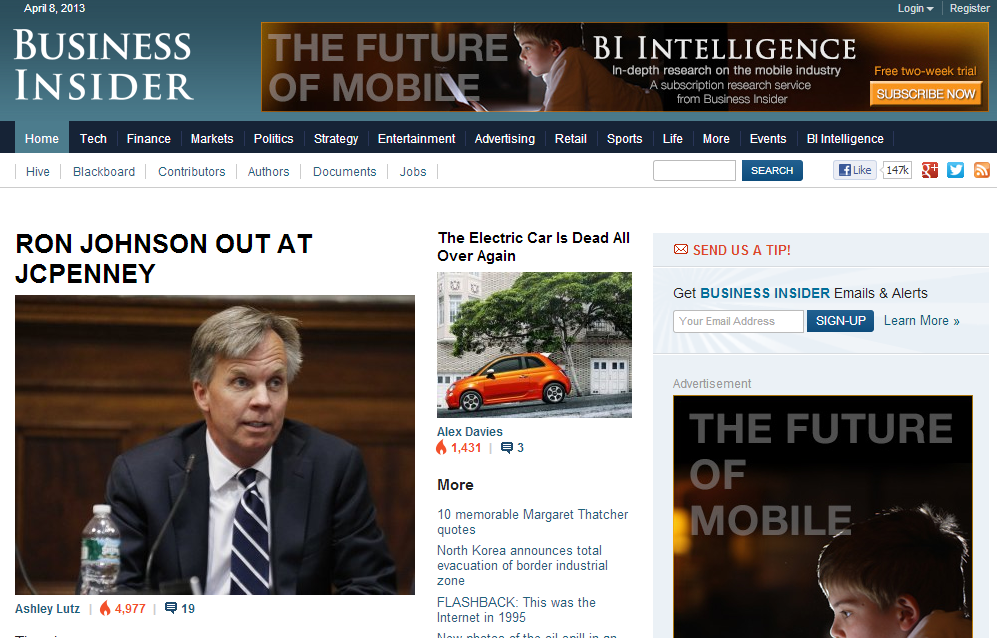 What It Makes: Business Insider posted its own revenue figures for a while; in Q4 2010, the company had a shade under $2 million in revenue. A recent TechCrunch profile suggested the company has plans to generate $11 million this year (2013) so it seems reasonable to estimate that the annual run rate at present is in the neighborhood of $8 to $9 million.
The same article indicated 24 million monthly uniques for BI, which would translate into almost 75 million monthly pageviews if we approximate three pageviews per unique (that's a rough estimate given the nature of the site).
Using these assumptions, Business Insider generates roughly $9 to $10 per 1,000 pageviews.
Looking for revenue figures for smaller sites more comparable to yours? Check out Pat Flynn's Smart Passive Income Blog, which includes real monthly income statements for several of his websites. 
RELATED POSTS