When you're aiming to maximize the potential of your ROI from your next mobile application, then you need to make sure you're using at least one – if not many – of the most powerful app monetization models to get you there. Generating revenue isn't just a matter of stumbling blindly forward and hoping that the money will somehow find its way into your account.
There are a lot of apps out there and unless you know what you're doing, yours could easily get lost in an ever growing sea of competition. That lack of focus and strategy is among the leading monetization problems currently facing the industry.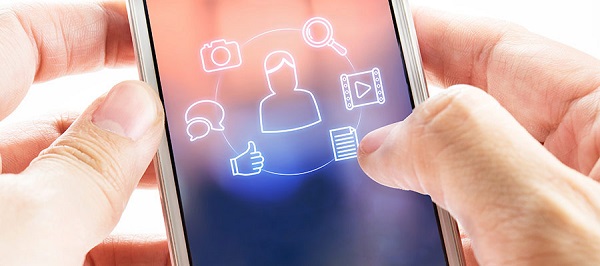 To start, it's important to understand the difference that exists in a business model vs. monetization model. While these are two closely related concepts, knowing what makes them differ can empower you to design them much more effectively.
An app monetization model is actually one component of a complete overall business model. The business model provides your company with an outline of the way it intends to operate, form a perceived value from its customers and how it will go about generating revenue. On the other hand, monetization is the segment of that business model that focuses specifically on designing a systematic method of earning from those business operations.
Once you've taken in that key difference, you can move forward and have a look at some of the top app monetization models currently used by industry leaders, as well as the most notable success stories. After all, today's stats show that about 2 percent of app developers are currently taking in over half of all app revenues. Your goal needs to be to make your way into that tiny sliver of exceptionally successful developers! To help you out, here are the most bankable strategies currently available.
Monetization Model 1 – In-App Ads
When deciding on app monetization platform options that will offer a spectrum of revenue opportunities and that will be readily available, both new and experienced developers will usually start with an in-app advertizing monetization model. This allows you to be able to eliminate any potential cost barrier that could get in the way of your downloads because the application will be free to the user.
From there, the model gathers information about the user and when a strong user base has been formed, you can sell the collected data to in-app advertising networks and publishers who will select your application for specific ad placement. Data-driven advertising space is among the simplest and most straightforward techniques for generating revenue through your app.
Monetization Model 2 – In-App Purchases
With this model, you will need to have things to monetize in the form of selling either digital or physical goods or services. Users of your app will be able to use it in order to make purchases which will then move the company toward greater profits. There is a wide range of different types of virtual and consumer goods that are consistently sold through in-app purchasing. In this way, you will not only be using your app for its initially designed purpose, but it will also function as a type of mobile commerce storefront or sales channel.
Monetization Model 3 – Paid/Premium Apps
In this model, apps cannot be downloaded for free. Instead, the user is required to buy it from the app store in order to download and use it. This does place a cost barrier in the way of a simple, thoughtless download from the user, so it will require you to be able to market and showcase your mobile application in a way that will demonstrate how it is unique and superior to what would be available from similar apps that are available for free.
This will require a critical mobile marketing strategy to convince device users that your app will be able to provide them with a greater value than free apps and that it will be worth paying the purchase amount in order to have access to it.
Monetization Model 4 – Freemium Apps
When using this model, you will be placing your app in a spot halfway between being completely free and being a premium purchase. Here, the application can be downloaded and used for free, but certain additional features are locked. Unlocking those additional features can be done exclusively through purchases by the user. This may mean that a premium version of the game can be purchased at a flat price, or it might mean that the various desired features can be purchased individually.
You will need to decide on the version that will be appropriate for the design of your app if you choose this monetization model. Many developers like this particular strategy because it overcomes the initial download barrier but still provides an engaging way to build a foundation of users who will pay for the use of the application – or at least its additional features and tools.
Monetization Model 5 – Sponsorship
This is among the most recent additions to app monetization models as developers seek partnerships with specific brands and advertisers which reward the user when certain specific in-app tasks are completed. Unless you already have a hit application or a number of successful apps under your belt, it is possible that this will be a model toward which you will strive after having built a solid user base that will help to demonstrate your value to a sponsor.
With this method, agencies and brands will pay for the rewarded actions of the users and you will be able to receive a percentage or pre-determined amount of the revenue generated when app users redeem the rewards they have accumulated. This can often function in a way that is somewhat comparable to traditional affiliate programs. At the same time, advertising from the sponsored brand or company is worked into your application in order to further engage users.
Monetization Model 6 – Subscriptions
This technique is comparable to the freemium model but is still different in some integral ways. In this way, it is content instead of features that are locked and that must be unlocked through purchasing.
Users can download the app and access a certain amount of content for free, but after that point a paid subscription is required in order to view more of the available content. This is a common tactic for service-focused applications and is a solid way to promote recurring streams of revenue.
With an understanding of these top models for monetizing an app, you can develop your own strategy to bring in the greatest possible ROI from your product.
Keep in mind that as you make your choice, you are not necessarily limited to one model. In fact, the most successful developers typically adopt more than one and strive to weave additional models into the mix as appropriate over time. That said, it's key to obtain a solid understanding first. It's better to do things well and slightly more slowly than it is to rush in without knowing what you're doing. Focus on the basics first and grow from there. From that point, the sky is the limit!