Picking the right domain name is important to any business, blog, or enterprising project as a tremendous amount of commerce is now web based.
A domain name can fall flat for any number of reasons, so knowing how to choose a domain name is an important part of any business plan that should be considered as carefully as selecting your company name. A Domain Name is how your customers will find you, how prospective clients will discover you, and the impression you'll leave with casual browsers. Remember that those browsers may be back if your domain name is memorable and peaks their interest.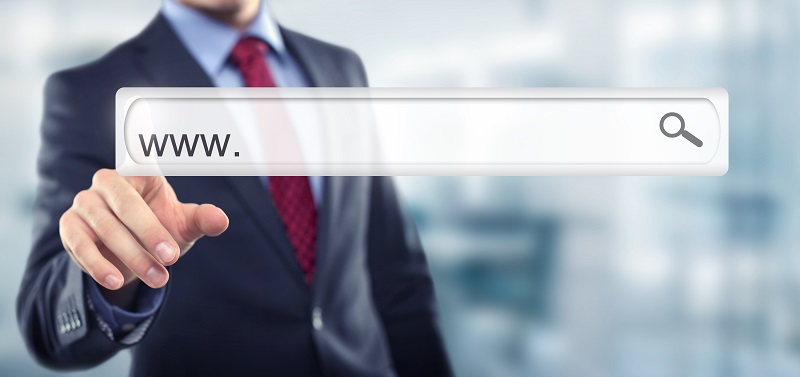 Knowing how to choose a good domain name involves a little research and a dash of common sense. Here are some ideas that may help narrow down your selection process:
Consider Your Business
Start out by thinking about what you do. Service based businesses should use domain names that let potential clients know exactly what it is that you do. If you offer plumbing services, but you thought it'd be clever to call you site "MarioBrosLive.com," will the elderly gentleman looking for someone to fix a leak get your joke and know you're a plumber? Maybe, but is it worth the name if you might lose business? Not to mention possible copyright infringement of the video game name, but more on that later.
Think about how a potential customer will search for you. Do they already know your company name or will they be searching for a generic service? If you have a traditional service that you are taking online, such as landscaping services, be sure that people would understand what you do just by looking at your domain name. When someone looks up "lawn care" your business ought to make sense on the list brought up by their search engine.
Unlike the phone books of yesteryear, starting your name with "AAA" won't ensure you are at the top of the list of businesses. Your content will need to be relevant, your name will need to match what's being searched for, and your domain name will need to compete with all the others ranked on google. Catchy is great as long as it's not at the expense of clarity.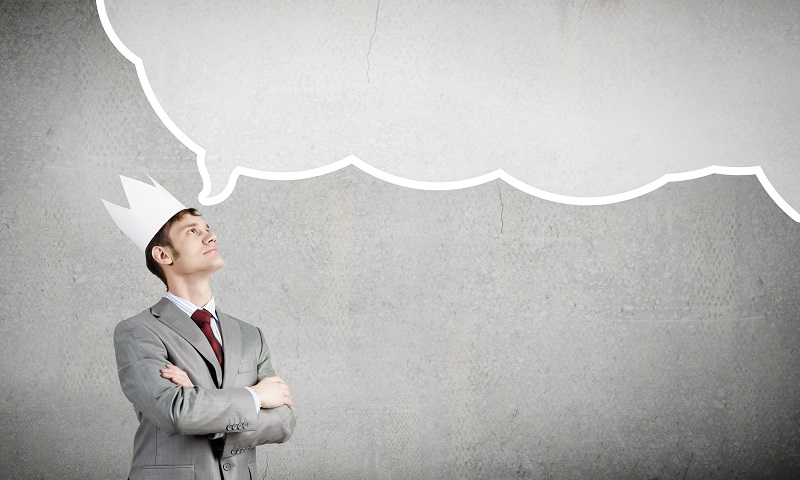 Consider Your Audience
Ask yourself: to whom are you trying to appeal? Who are you trying to attract and speak to with your website? This is your demographic, and understanding your audience will help you know how to choose a domain name that will best suit them.
Remember, the simpler your domain name, the more people will understand your service. Then again, maybe you plan to make a very niche blog or your branding is that you're exclusive and mysterious, and your services are intended for word of mouth customers only. In that case, an inside joke or an acronym as your domain name may make sense. If you blog about current celebrity news, something hip and stylish name might be a good fit rather than a domain name that just describes your service. Let your audience know who you are and what you represent with your name.
Some experts even suggest finding your domain name first and naming your business after your website.
Consider Accessibility
If you overcomplicate your domain name, people who are searching for your products may not be able to find you. Strange spelling or oddly placed hyphens will only complicate things. Do you want people to be able to find you when they hear your domain name out loud, or will they need it written down first? "Apples.com" is going to be easier to remember than "I_heart_apls4evs.com."
You may end up losing a lot of business if your domain name uses esoteric spellings that make it difficult for a potential client to find you online.
Think about the phonetics. Can people say your domain name? When they hear it, will they be able to go home and spell it easily to search for it?
Potential clients may utilize another business because you were too hard to find online, and the search engine got results that didn't include your company name. A hard-won referral to your company will be for nothing if your domain name makes you too difficult to track down.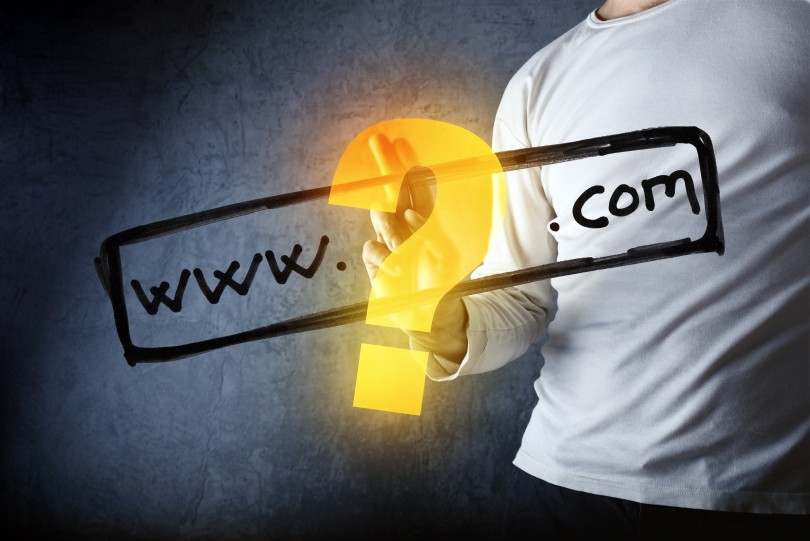 Consider Your Brand
Does your business already have an excellent reputation? If so, you may get the most use out of your domain name as a promotional item for your brand rather than a specific service you provide. Think about how you would look up a favorite artist or television show. Usually, it's a name or title. If it's available, consider doing the same for your brand.
There are companies that need no introduction or extra annotation. Most of us are familiar with the brand itself and are familiar with their services or product. These companies can have names that don't talk about or reference what they do or what they provide. "Amazon.com" is one such company that comes to mind. No need for them to call their site "Amazonbooksandthings.com." "Starbucks.com" doesn't need to be "Starbuckscoffee.com" because the brand recognition is already so strong they aren't risking business by basing their domain name on just the company name.
If you aren't Amazon or Starbucks, though, you may want to consider adding that extra descriptive word. Include your keywords without making the domain name too long. Search engine optimization (SEO) is a major marketing concern. When people look up your subject or service, the most relevant sites are listed higher on the results page because the search engine matches relevant terms in the site and domain name. There's a lot more to SEO than your domain name, but it's a great start. Utilizing keywords that apply to what you want attention for will only enhance your listing potential.
Cheap Domains
When choosing a domain, something everyone should consider is the price. Especially if you are just building a website – choosing a great value domain will reduce your startup costs!
As a thank you to our loyal readers, we have negotiated some fantastic domain name deals in our coupon area that will save you money when setting up your website. Two domain providers that MonetizePros highly recommend are: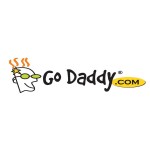 Follow the link below to receive $.99 .Com Domains from GoDaddy! -but hurry because this is a limited time offer and only one per customer!
Alternatively check out this NamesCheap Domains Coupon for 10% OFF all domain registrations and transfers.
How To Choose A Domain Name – Consider Plan A, B, and C
Having finally decided on the perfect domain name, you may find that it's already taken. Now what?
There are several options at this point:
Think Of A New Name
Have some keywords about your business or brand on hand. Have second, third, and even fourth choices. If you have alternatives, you won't have to compromise on clarity and spelling.
Compromise On Clarity And Spelling
If you must have the name of your well-established business in your domain name, consider creative spelling, hyphens, or abbreviations. These aren't really ideal, but it may be more important for you if your brand needs to be represented in the domain name, and nothing else will do. A law firm, for example, may be perfectly happy representing their name in initials. This might even be a better option if one of the words you'd normally use in your domain is usually difficult for people in your ideal demographic to spell or remember.
Use An Alternative Top Level Domain (TLD)
While ".com" is what most customers will try first, there are alternatives if the .com version of your name is spoken for already. e.g the ".net" or ".org" version might be available. These are just examples but there are several others you can look into using, and there are new ones being added for all the time. In most cases you should not use alternative top level domains out of choice because most people will try searching the ".com" variation of any domain name first, meaning customers might end up in the wrong place before they realize you have a different TLD.
Alternative top level domain not for you? You can get .Com domains for $.99 using this GoDaddy Coupon!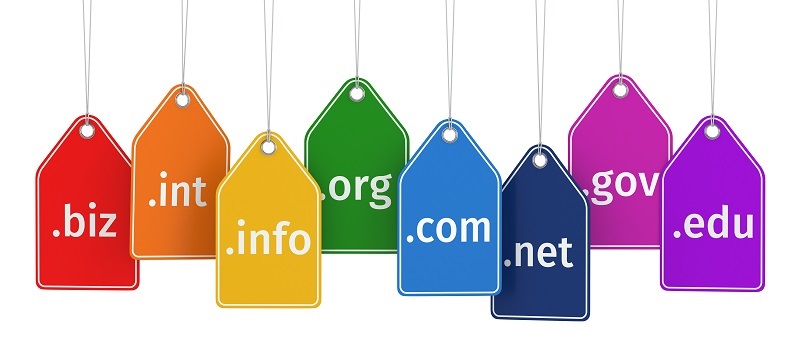 Some Final Tips And Cautions
Don't accidentally commit a copyright infringement. In other words, if you're using someone else's name, products, or idea, make sure that they aren't going to sue you. Familiarize yourself with the rules at copyright.gov. Best to take care of this before you pay for a domain name for which someone else can come after you legally.
When you do select a domain name and successfully pay for it, be sure you maintain the ownership of your name. It can expire if you let your payments laps, and by then, you may have even more significant investments in that name. We suggest setting up a calendar reminder, or better yet, register your domain name with a company that will remind you when payment is due.
When you choose the right domain name for your website, it's more than an address; it can be a narrative and a marketing tool. Develop your domain name and grow your brand by knowing who you need your domain name to speak to and how you'd like to be recalled and researched. Consider the businesses or topics you've researched. Apply that experience and common sense to anticipate your customers doing the same.
Further reading:
These articles are full of more detail and advice, much of which is reiterated in the information above.