So you've grown your website into a profitable business and now you're looking to sell your website?
If you want to get the best possible price for your site (start your site here, if you haven't already) you need to be working with one of our recommended website brokers. Would you rather sell your site yourself for $50,000 or $100,000 and pay an expert? By taking control of the transaction and professionally guiding you through every step of the sales process,  a website broker is the only sensible option when your profits are on the line.
In this article, we will be looking into what makes and breaks a successful broker and what to look for when choosing the right broker to sell your website. At the bottom of the page, we have highlighted 5 different website brokers that we think are the best in the industry, catering for owners from every size and niche based on feedback from MonetizePros readers.
Spoiler alert: Of all the brokers in the industry, our research indicates that Empire Flippers takes the top position as the premier place to sell your website and Kingmakers is the best place to buy a website.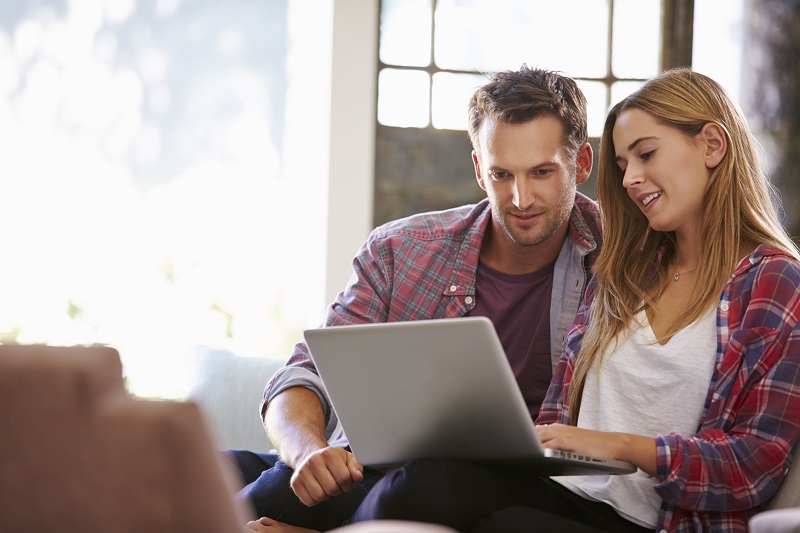 What is a Website Broker?
The main function of a website broker is to help webmasters sell their websites quickly and easily. Your website will be closely evaluated by an experienced broker, taking many variables into consideration to give you the most realistic sale price. This will then be presented and marketed in the most logical way to build interest in your website while retaining your privacy.  As many reputable brokers will have an extensive list of prequalified buyers, getting the highest offers will be a much quicker process than if you were to try and market the business on your own.
A broker has no upfront costs and only gets paid when they sell your website. This means that you can be sure they will do everything in their power to get your website sold quickly. The broker will then help with the handover of assets and when both parties are happy, the funds will be released and the broker receives their commission.
During the sales process, brokers perform a number of tasks to maximize your profits:
Determine an appropriate valuation range
Compile an information memorandum (sales memorandum)
Market the website
Present the website to potential buyers
Draft and present offers
Assist in negotiation on behalf of the seller
Protect sellers' confidentiality
Look after paperwork
Provide after-sales support
What is my Website Worth?
When it comes to researching the value of your website, unfortunately, there is a lot of over-generalized and inaccurate information available on the web. With this often coming from so-called authority sources it can be difficult to know who to listen to. Sites like these will simply offer you an arbitrary result that is usually extremely far from an actual listing price. Online tools can never give you a valuation as accurate as a trained website broker as there is no such thing as a standard industry multiple, nor is there an automated way to calculate a website valuation.
As a general rule of thumb, the average sale price of a website is approximately 2-3x annual net profit for businesses in the $20k-$2m range. However, this generalization can also lead to inaccurate results as other factors should be taken into consideration. A reputable broker should look at other variables to analyze profit such as "seller discretionary income" where they will 'add back' costs that are not requisites for the new owner but the seller may have taken for personal benefit e.g. a company car or owner distribution.
Look out for brokers who offer you extremely high valuations such as 5x annual net profit with no individual personal variations being taken into account. This tactic is used by disreputable brokers to entice businesses like yours onto their list. Here the website will remain listed and unsold for months, in the meantime, you are likely to spend less time working on your website and its value will quickly decline.
How Does the Process of Selling a Website Work?
This process will be done differently by every broker, however, their primary goal is always the same – minimize the work and time commitment on your end, whilst maximizing the final sales price of your business.
Below we outline 6 general steps that website brokers will follow:
Assessment and Valuation – This is the no-obligation stage where the broker gets to know your business and your goals for the sale. You will be asked lots of questions to determine an accurate evaluation and determine if it is the right time for you to sell. If you agree it's not – you can work on an exit plan with your broker to ensure the site's value is maximized for a future sale. However, if you do decide to go ahead and work with a broker, a representation agreement will be signed that outlines commission and exclusivity period. (Broker's should not charge upfront listing fees).
Sale Preparation – From the information you have provided, a prospectus will be prepared for buyers that covers everything they need to make an informed offer on your business.
Marketing Your Business – At this stage, a broker should work with their marketing team (if they have one) to promote your business in a confidential way while identifying suitable buyers from their list of contacts.
Sales Negotiations – A broker will now work on narrowing down a list of serious buyers and begin getting offers in. Once an offer has been negotiated, a Letter of Intent should be prepared which outlines the terms of the offer and sets out the timeline for due diligence and closing the deal.
Due Diligence – This is an essential part of a broker's job that ensures the buyer is comfortable with the business they are investing in and the claims being made.
Closing the deal– Once the contract terms are agreed with the buyer and seller, the contract is signed by both parties and the deal will move ahead of the transfer. Once transfers have been made according to the Asset Purchase Agreement and the buyer is happy, your funds will be released and the deal is complete.
What Should I Think About Before Hiring a Website Broker?
How do you pick the best broker that will extract the maximum value from the sale of your website and while representing your best interests? Here are a few questions you should ask yourself:
How Well Do They Answer Questions?
A good broker will take the time to explain their process and tell you everything you need to know in order to make well-informed decisions about your website sale. You will generally be working with the broker for a number of months so you want to be confident in their abilities, track record, and experience.
Are They Legitimate?
You will see at the bottom of the page we have highlighted 5 brokers who we have researched and confidently recommend. However some things you should still look out for include:
Are they members of relevant industry associations such as the (IBBA)?
Do they have a company name/address? Is this address legitimate (not a PO Box)?
Do they make claims that don't correlate with evidence you can find? E.g. if a broker claims to have sold 1000 businesses, do they have a sold page and testimonials from a respectable number of clients?
How Many Listings Does the Website Broker Have?
Have a look at how many other internet businesses for sale the broker already has. A lack of listings is a good indication that they aren't popular or they are inexperienced. However, a large number of listings can also be an indicator that the broker will take on any website that comes their way. Three to seven active listings per broker is a good balance.
The Broker's Buyer Network?
Brokers that boast 'qualified' buyers in the tens of thousands are likely to have a generic mailing list. When it comes to buyers, a small number of qualified buyers are far more valuable to the sale of your business than a large number of unqualified buyers.
Do They Value Your Confidentiality?
If you are selling your website, you do not want your staff, customers or competitors finding out about an upcoming potential sale. Professional brokers will hold confidentiality in very high regard and will create interest in your business by only marketing it with the relevant teaser information.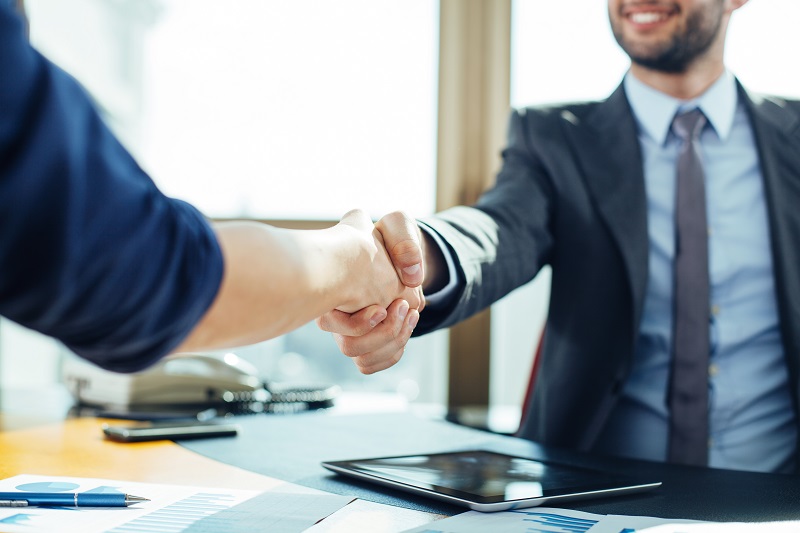 Our Top 5 Website Brokers
Taking everything above into consideration and based on our conversations with MonetizePros readers, we have put together a list of 5 website brokers who we recommend. We have highlighted the key information that you need to know in order to make an informed decision about what broker to use when you decide to sell your website.
1. Empire Flippers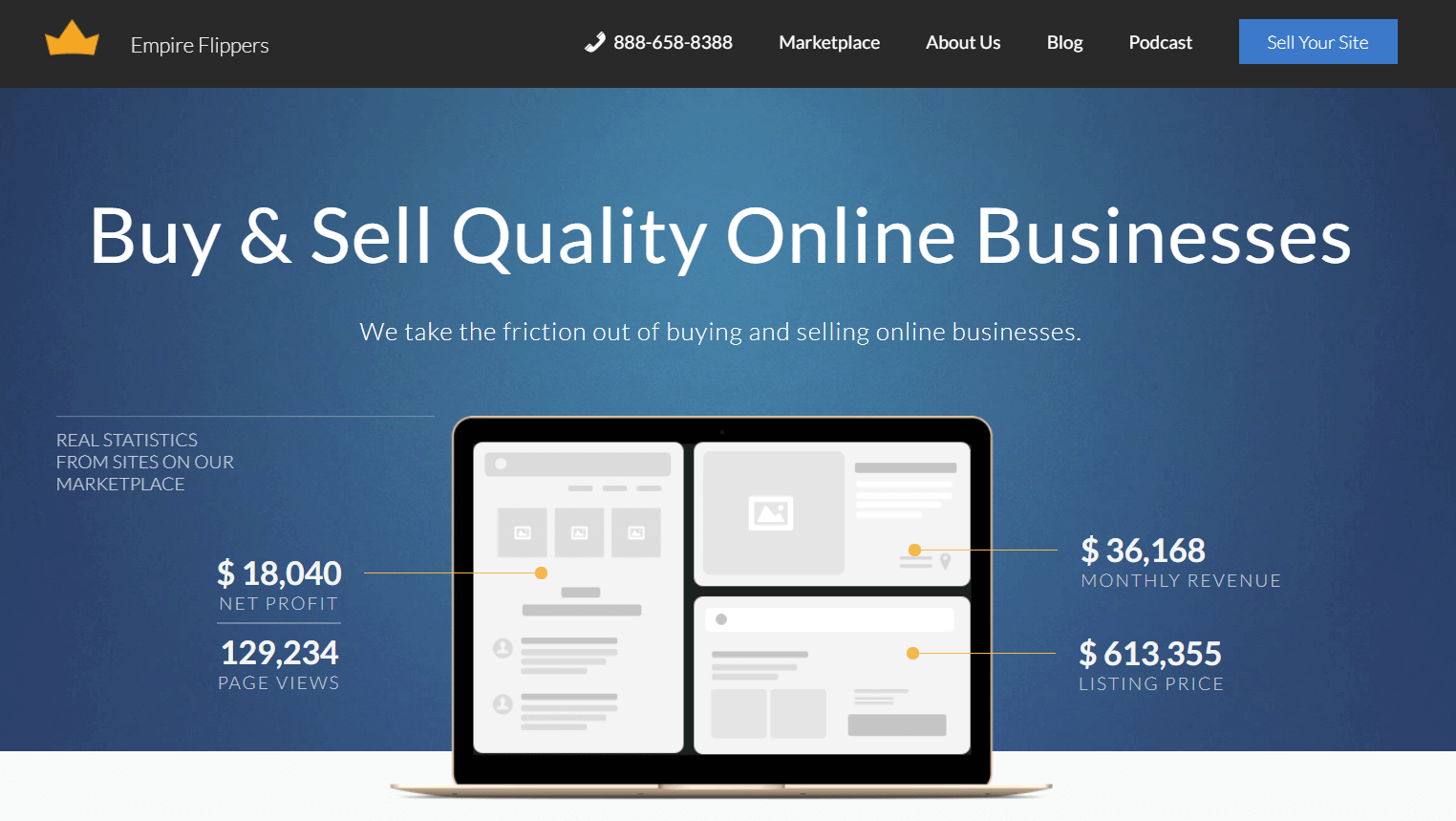 Who or what exactly is Empire Flippers? Think of Empire Flippers as the eBay of buying and selling websites, but not just any brand new website, but rather those that are often aged, and in many cases generating revenue. That is perhaps the main attraction to such a marketplace. This is one of the only websites on the entire internet where you can possibly buy revenue earning websites and make profits from it.
If you are someone who does not have the patience or know-how to build a website from scratch and grow it to a stage where it can become revenue generating, them a marketplace like Empire Flippers is your best option, as the investment you make in an income generating website will save you that 6 to 12 months of pain, often times longer, that you are almost certain to go through if you were doing it from scratch.
In order to list your website with Empire Flippers, you need to pay a $297 listing, however, because MonetizePros loves their readers, you can use this link to easily get your website listed on sale ABSOLUTELY FREE! To list your website for FREE at Empire Flippers CLICK THIS LINK.Empire Flippers, according to several online sources is arguably the largest online marketplace buying and selling websites. Just what makes them the leader in their field? There's perhaps a number of things:
Large database of buyers: From a seller perspective, access to a large pool of buyers drastically improves your chances of making a sale, provided of course everything with your product checks out.

Likewise, anyone looking to buy an established and income generating digital real estate is almost guaranteed to find something within your budget range and other specifications.

Quick turn-around for customer support.  

Now I must stress that anyone looking to use 

Empire Flippers

and does some basic research is sure to find quite a few bad reviews about them. This is something that is to be expected. Even Google has gotten many a bad review from its users. The point to note is that you are going to find both positive and negative reviews about any business. No business can satisfy 100% of its customers.

Monetizepros can however speak from first hand experience, as we  have had multiple interactions with Empire Flippers and we can honestly say that all our interactions were positive.
2. Flippa

Flippa is the largest online marketplace for anyone who is looking to buy or sell their websites. With 200,000+ registered buyer, you will be able to buy a website, domain, app.  We have bought several websites off of Flippa, but need to be very careful  and do your own due diligence.  
Unlike Empire Flippers, this IS NOT a vetted marketplace and is full of scams. Instead of charging a commision fee, they charge a fee and is the go to place to sell small websites.   
I have personally seen sellers lie about Fake Traffic, using PBN's, and lying about paid traffic to inflate their revenues. This is extremely common among eCommerce companies and dropshippers. Just be careful of a company that apparently makes 20k a month and selling for only 100k.  
However, they do have a lot of really good real listings that sell fast. You never know when someone will just click on the Buy Now and offer above the reserve pricing. 
For those who are first looking to buy (or sell) their websites, many websites lists their url publicly where you can see their revenues and expenses. It is the best place to go for competitive intelligence. 
Best to sell for smaller websites (below 20k) or those looking for a really fast sale. Also click here to save on your listing fee! 
3. Kingmakers.co Review
 
Kingmakers is an elite accelerator for business buyers. They partner with select entrepreneurs who are interested in high quality, exclusive, and  customized deal flow. They will work with you to source, diligence, and acquire your ideal business and guide you through every step of the journey. Additionally, their goal is to partner with select clients by investing in the businesses they source for you. If they do invest, Kingmakers will provide additional services related to onboarding, growth, operations and more

Established by a team of industry veterans, Kingmakers can help clients identify risks and new opportunities utilizing the first hand experience they have gained from acquiring and operating their own portfolio of 20 online businesses. They also host a monthly business buying podcast, and exclusive workshops that meet twice per year.
Thinking of buying an online business? Click Here to schedule a Free Call with the Kingmakers
Best For: US based entrepreneurs with some business experience that are interested in buying an online business and have $50k-$200k+ to personally invest into a deal.
4. HelloExit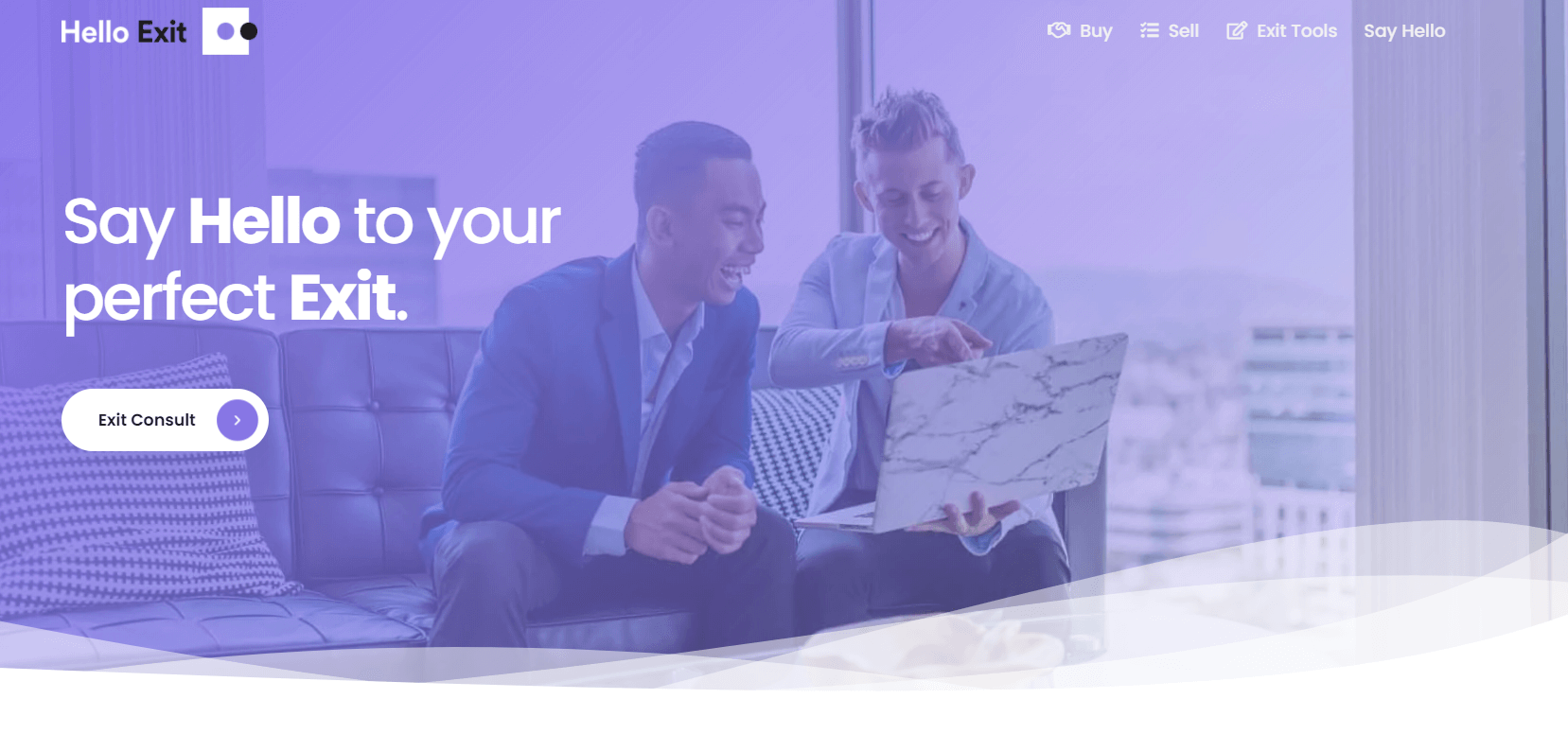 HelloExit was created taken over by Ryan Kaufman, who has been buying and selling websites for the past 10 years. Over the years he has helped hundreds of buyers and sellers by ensuring that all that of his listings are quality, vetted opportunities for the buyer.
His ethos is that he would 'never list a website that he wouldn't consider buying himself', this has branded him a trusted broker to help those who want to sell their website quickly.
Hello Exit broker profile on Flippa is backed by feedback from previous clients who have used his website brokerage services.  Ryan also has a VIP buyers list that you can sign up to where you'll be contacted first about their latest listings and get the chance to make a private Buy It Now offers before his list of 80,000 regular website buyers (although we aren't convinced by this number!) get the chance to see the listing.
Best for: buyers looking for a good deal.
5. Investors.Club

Investors Club is newer (but growing) platform that is changing the way of buying or selling websites. This is a vetted and done for you service, with most sites from 20-50k.  Even though it is free to look at, they have a premium version for $127 / month that gives you access to reports, early access, and done for you legal docs.  
They are very popular for niche sites, especially in the affiliate and display advertising niches. They also have a very active facebook group where a lot of people post their own sites for sale, for those who may not be a fit for their own vetted marketplace. 
Because of their business model where they charge buyers access to premium reports, this saves the sellers a lot of money and offer very low commision rates and much more due diligence. 
Best for: medium sized (20-50k) deals 
Do you have experience with any of these brokers? Leave a comment below to let us know your thoughts and recommendations.
GET WAIVED FROM THE $297 LISTING FEE FROM EMPIRE FLIPPERS
RELATED POSTS