Email is a common monetization opportunity available to Web publishers. Many sites are collecting email addresses and regularly corresponding with your subscribers, but most aren't making any effort to monetize the process of collecting or sending to email addresses.
There are a number of ad networks that have popped up in recent years to help such publishers generate a bit of incremental revenue from their emails. Below we highlight the networks that make sense for different types of sites.
If you're serious about monetizing the email assets you own, check out our free Email Monetization Guide.
Best Network For: Large Publisher Sending Millions of Monthly Emails
If you have tens or hundreds of thousands of subscribers and are using email regularly, LiveIntent is probably the best option for monetizing via display ads. LiveIntent has a large network of advertisers and is generally able to deliver fill rates close to 100%.
LiveIntent lets publishers insert standard ad units (such as 300×250 rectangles of 160×600 skyscrapers) into email templates via static HTML tags. Ads will then appear in emails sent to subscribers, and revenue will be earned whenever clicks are generated (LiveIntent is primarily a CPC network).
Below is an example of a LiveIntent ad in action: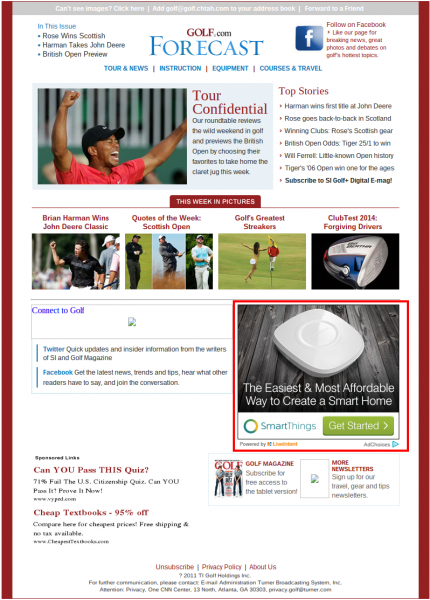 LiveIntent generally requires a minimum of three million monthly email sends to be accepted. This hurdle may be very achievable for mid-sized publishers who are active on the email front.
For more on this network, see our in-depth review.
Best Network For: Smaller Publisher In Search of Quality Advertisers
If you don't have the audience or email frequency required to make the LiveIntent cut, there is still a good option available. NewsletterDirectory.co will accept very small email lists and deliver high fill rates from a network of Web-focused advertisers. NewsletterDirectory.co ads generally appear as a 468×60 banner of a smaller 125×125 button with some accompanying text.
We've been running NewsletterDirectory.co ads in our emails for quite a while, with very satisfactory results. Below is an example of an image-plus-text email ad served through NewsletterDirectory.co: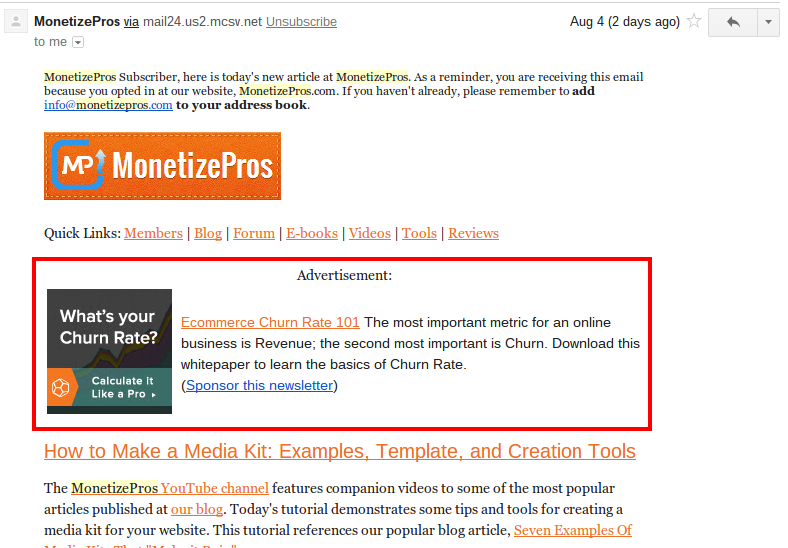 For more on this network, see our in-depth review.
Best Network For: Any Publisher Willing to "Spam It Up" a Bit
There's no other way to say it: there are a couple of ad networks out there that feature email ad solutions that can be extremely effective–but may erode the user experience and quality of your emails.
PowerInbox essentially offers "featured content" implementations similar to Outbrain or Taboola that can be inserted into emails: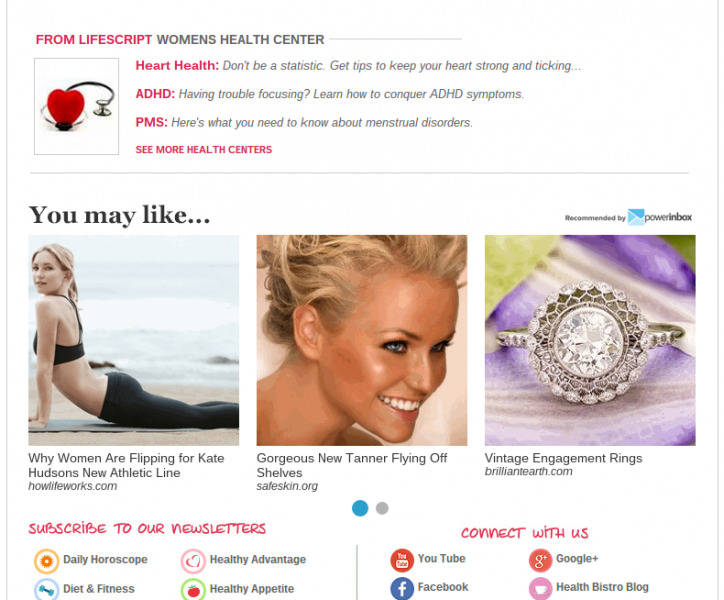 Netseer offers a solution that lets publishers insert link units into their emails. These linked keywords direct anyone who clicks to a custom landing page filled with ads. Just like AdSense link units, revenue is only earned if a link on this landing page is clicked.
Below is a screenshot of Netseer links inserted into an email: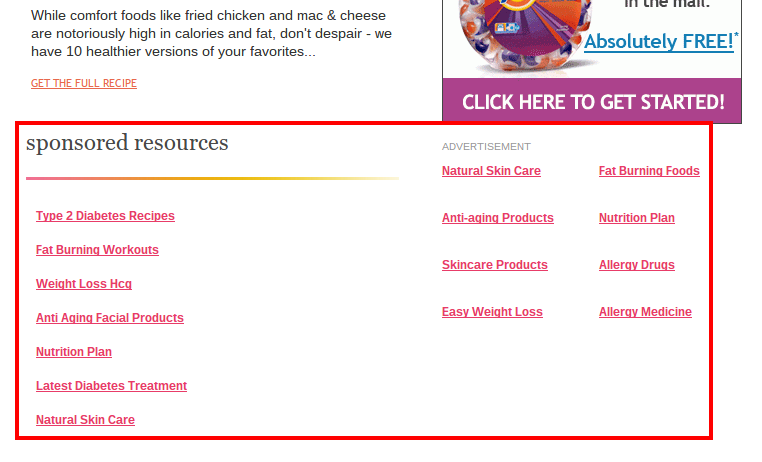 Best Network For: Publishers With Niche Distribution Lists
If you have a very targeted audience, you may want to consider inserting affiliate marketing links into your email messages. Though CPC-based networks will generally work best for email monetization, some lists will respond well to affiliate offers (especially if the subject matter focuses around a specific product or service).
There are some risks associated with affiliate links in email, so it's worthwhile to do a bit of research before you experiment with this revenue stream.
If you are looking to monetize email via affiliate links, Amazon Associates and Conversant (formerly Commission Junction) are the best bets. Below is an example of an email with affiliate links embedded: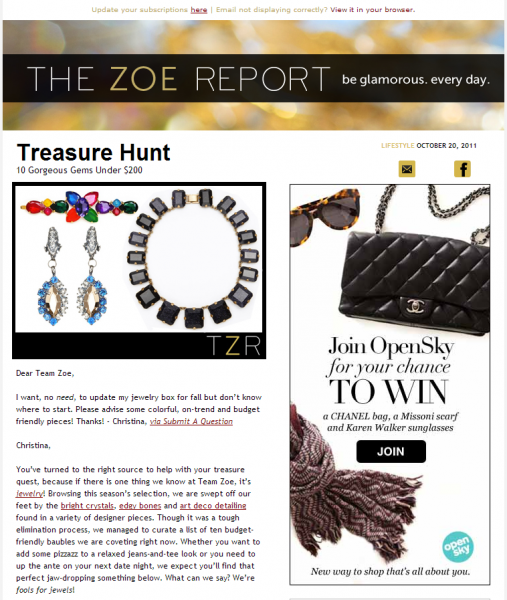 Best Network For: Non-Email Email Monetization
If you'd like to avoid serving ads within your emails to preserve the user experience but would like to make some revenue off of the contact information you're capturing, co-registration could be a good option. This involves attempting to sell new subscribers on similar offers from third parties immediately after they've joined your email list. For each registration you facilitate, some incremental revenue is earned.
The benefits of various co-registration networks are highlighted in our lead generation guide.
Opt-Intelligence will be the best partner for many sites, though there are some other good options for niche properties as well. Below is an example of the co-registration funnel in action on Golf.com: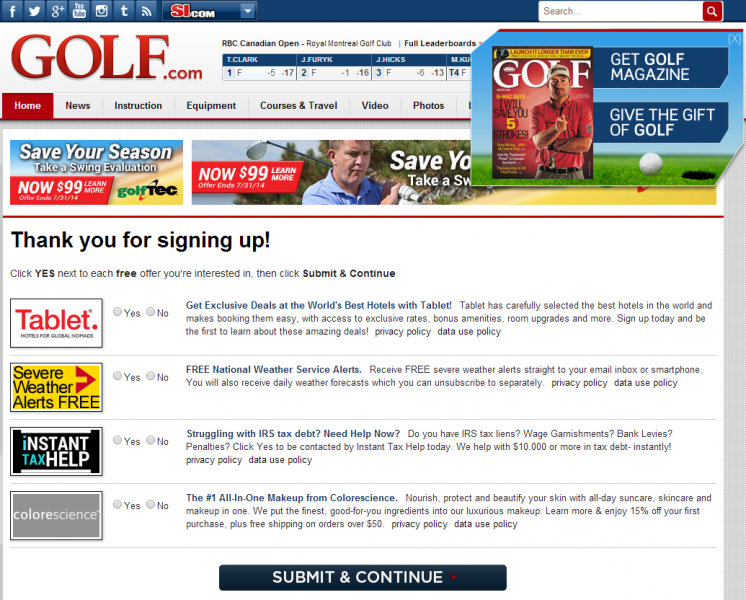 Bottom Line & Additional Resources
Email monetization is appealing to many publishers because it typically generates purely incremental revenue (i.e., it does not eat into any existing revenue streams). For more on this topic, the following resources will be helpful: