The Best Amazon FBA Tool
​
There's 10 tools in the list but one of them stands out from the rest. It's called Jungle Scout and their website explains pretty well what they can help you accomplish.
​
If there's one takeaway from this post, it's getting Jungle Scout. Click the button below to check it out!​
Everyone hates top tens, but everyone loves making money. That's why having an Amazon FBA Business is so popular today, it's all online entrepreneurs are talking about. And it makes sense.
Entrepreneurs invest in themselves. Amazon's all about upfront investment – time and money. Put in the work and pull relatively passive profit every month. What entrepreneur wouldn't want that? There's a problem though.
We Only Have 24 Hours
We all get it. There's only 24 hours in a day and even entrepreneurs need sleep. So how do you scale? Scaling is the only way to true, mind-boggling profit. I certainly couldn't run my business on my own. Packing and shipping hundreds of orders a day? No thanks.
Here's the thing..
Amazon makes it easy. Fulfilled By Amazon, that FBA acronym we all hear, it means Bezos handles the logistics. Ship product to warehouses and then just focus on sales – it's that easy, almost…
Only Half the Battle
But maintaining is not growing. There's more to Amazon FBA success long-term. You NEED to rank higher or launch more products, or do both – that's the ONLY way to grow. And that takes time. Time to search and source products, time to promote and gather reviews. All of this takes time, time a solo-preneur doesn't have. And there's a cliche for it.
You Have to Work on Your Business, Not In It
Boring. Yeah, you've heard it before. But for Amazon it's more true than ever. Individuals are commanding massive wealth and cashflows, all without touching the product or worrying about the little details. Automation and software is the key. Here are my tools of the trade.
Top 10 Tools to Amazon FBA Success
I've never liked Top 10 lists. I'm process-oriented. So, here's a step-by-step process for Amazon success. This is how Amazon sellers start faster. Enjoy.
Product Selection
Nothing trumps this. Pick a loser and you'll have to restart, pick a winner and the game accelerates. It's that simple.
Here's how I do it, in order!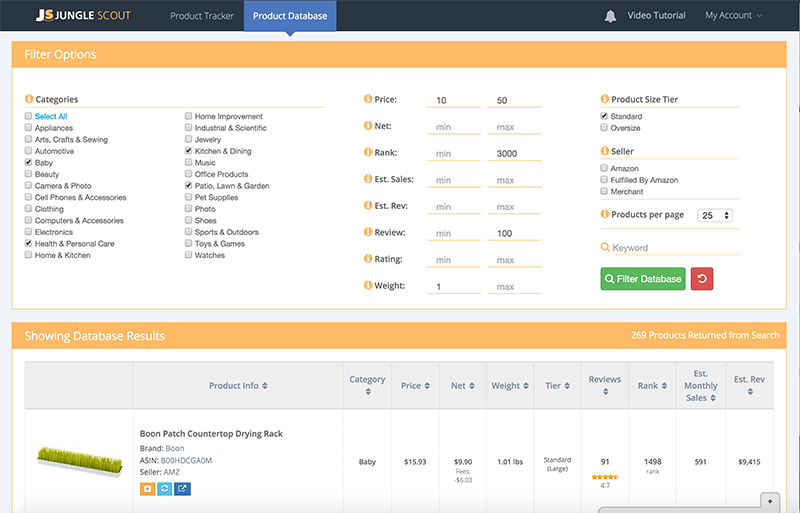 Today, I start here – a database of Amazon success. I have to thank Greg Mercer for this one. He's a personal friend, a two time guest of FBA ALLSTARS and owns Jungle Scout. But believing bias motivates this selection is foolhardy. The webapp provides a custom filter system for searching Amazon products and a huge database of information. You can choose categories, target BSRs (or Best Seller Rankings), sales, reviews, sizes – the options are vast.
Pros:
Fast product ideas
Easy to search
Filter based results
Free 7 day trial
Cons:
Recurring billing
Helps others find my products too
Not a complete database
This makes finding profitable products easier – way easier honestly. It's almost scary. But I start here searching for my brand. After setting filters, everything fits my criteria for successful private label products. I track these in a Google spreadsheet.
Then it's time for Amazon + Jungle Scout.
Alternative
If you would like to try something a little bit newer you can try Egrow.io as an alternative to Jungle Scout. In summary, Egrow is a collection of multiple tools which are designed to help you find winner products. These tools include a product tracker, database research, live Amazon scanner, a keyword & niche tool, and saved searches. We have already written a post about all the advantages of using Egrow. You can read more about this app in this article.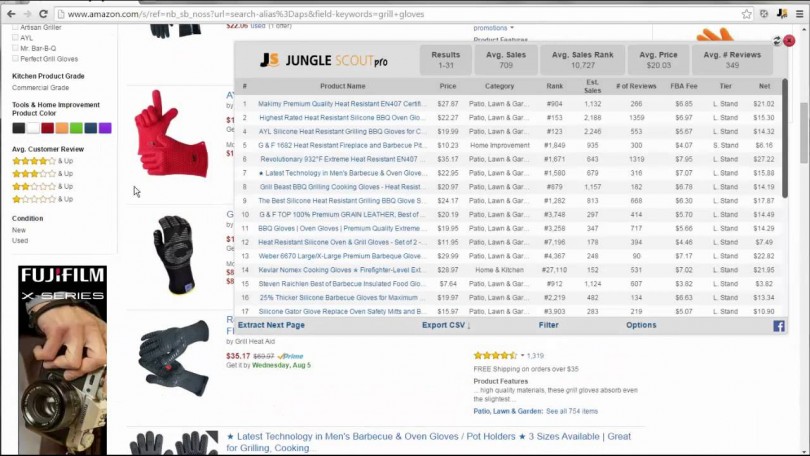 I thought this was stupid INITIALLY. I've done a complete 180. Jungle Scout is a Chrome extension which saves you hours. It automatically pulls BSR stats, seller data, review reports and estimated sales and revenues of all the products showing in an Amazon search. I used to manually open and search every listing. This is a must have for serious sellers.
Pros:
Save tons of time
Export data
Analysis markets instantly
Cons:
Stats are estimates (real data on sales is impossible)
Price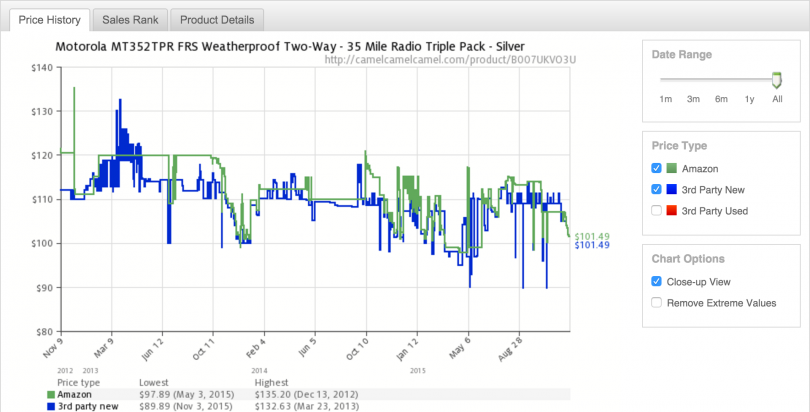 The name sucks, but it's free. And it's helpful. CamelCamelCamel picks up where JS left off, it tracks historical data. Specifically sales price and BSR. This helps in determining the legitimacy of sales data. You can tell if products are just launching and spiking sales or consistently performing. It also helps identify trends over time, a big plus for seasonal products.
Pros:
Totally free
Tracks historic data
Cons:
Non-friendly interface
No other functionality
Amazon Product Sourcing
After ideas it gets physical. Finding products and getting samples is an unavoidable bottleneck. It's often intimidating, especially since most suppliers are overseas. So, here's a free guide to get you started. And it's easier than you think, sort of.
There's nothing better. Excluding supplements and skin-based beauty products, most items are manufactured in Asia. The majority of these are Made In China. And short of flying there (which I've done), Alibaba is your best bet. It's a matchmaker for suppliers, like Craigslist on steroids with Yellow Pages added in.
And it's overwhelming at first. You just have to get started.
Here's a few rules of thumb:
Submit buying requests – these allow manufacturers producing what you want to contact you
Search product offerings – you can find most things if you are crafty
Migrate to email or Skype communication ASAP
Do your homework and get samples
Always start with Trade Assurance
AliExpress is essentially Alibaba for samples
Many "suppliers" are just trade companies, middle men for sourcing – they make things easier but slightly more expensive
Don't be stupid
Pros:
Basically the only option
Connects buyers and suppliers anywhere
Trade Assurance protects your investment
More legitimate than some sites
Cons:
A million and one scams
Scary to get started
That's the basics. The rest you learn as you go. But production takes time. While waiting, work on your listing. It's time to optimize.
Copywriting and Keyword Research
Sales depend on being found. Even a time machine would flop if no one knew about it. Keywords and optimization are critical to Amazon. You need traffic to get buyers.
Amazon's bad about data. They don't like sharing search numbers, or sales. For these you need 3rd party software. Google's the biggest search engine in the world, Amazon's the biggest for products. That means search data in Google will be similar to Amazon. You can get an idea what customers are searching for, look at keyword trends and find terms to target for PPC (paid ads).
The easiest way is to copy/paste competitor URLs into the tool. Google then spits out its idea of the page's keywords. BINGO. Now you know.
Pros:
Free
Easy to use
Tons of data
Cons:
Requires an AdWords account
Has lots of irrelevant keywords
Review competitor listings and reviews. Here you will find gems of keywords, phrases and customer complaints, all of which can help your listing shine.
MonetizePros Tip!
Google Keyword Planner does the trick but can be difficult to use. We recommend using SEMRush for everything keyword research related. It also has a lot of other features that'll come handy with your Amazon FBA business. Spy on your competitors, see where they're spending their PPC budget, what keywords are bringing them the most traffic and much more.
The best part is, we've organised you a 30-day free trial of the pro version, use the coupon below to claim your deal!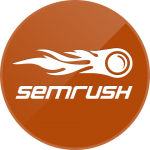 Click the link below to receive your SEMrush FREE 30-day trial worth $69.95. For ease of use the coupon will already be applied for you at the checkout. All you need to do it enter your information and the 1 month trial begins.
Rank Tracking Software
You must measure progress or you'll be spinning your wheels indefinitely. To do this, sales and profit are king. But rankings are important too. Where you rank determines sales and success. Tracking this is the only way to monitor your efforts. There's two I like.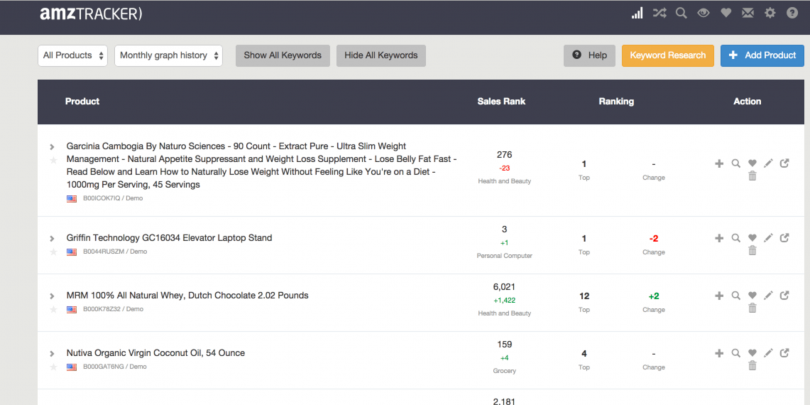 I push hard. It's the reason my business and FBA ALLSTARS has grown so fast. To do that I need data. I need to know which keywords I rank for, what to optimize and the 80/20 of increased sales. AMZTracker allow me to do all this, plus monitor negative reviews and launch products easier (and faster) with their review club. Recently they've released a solid competitor to Jungle Scout, Unicorn Smasher, which makes things interesting as well.
Pros:
Simple keyword tracking
Product launch review club
Negative review monitoring
Email updates
Unicorn Smasher Free tool
Cons:
Monthly cost
Doesn't track PPC data

Similar to AMZTracker but different in several key ways, Amazooka's making a splash in the Amazon FBA world. While offering keyword and BSR tracking, negative review monitoring and it's own review club (although a bit premature on this), there's a few features I love. You guys will too.
First, Amazooka let's you export customer phone numbers. That means you can target existing customers on Facebook. That's big. But there's also the autoresponder. Amazooka's working on a feedback follow up sequence to make customer communication and review gathering simple and effective. But that's not all.
The dashboard is the gamechanger. See all your sales by product, by country (even by state) right on an easy to use interface. Any seller with multiple products knows the poor job Amazon does of displaying this.
Pros:
Keyword tracking
PPC tracking
Negative review monitoring
Email updates
Customer phone number exports
Powerful dashboard
Feedback follow up
Cons:
Monthly cost
Still in its infancy so occasional bugs
Customer Interactions
Emails get excessive. When you sell hundreds of units a day, you cannot email everyone. That hurts. Rankings are partly dependent on reviews (likely feedback as well). But gathering reviews is hard. Have you ever left a review on Amazon? There's a trick.
Email automation, it's vital. Like an autoresponder, Feedback Followup software allows entrepreneurs to individually, automatically email every customer. This automates customer service and allows sellers to ask for seller feedback and reviews. That means more organic reviews and sales – it's a flywheel.
But what's the talk of feedback and reviews, what's the difference? Well seller feedback reflects your performance as seller, it also has minimal impact on rankings and conversion rates. Reviews on the other hand are product focused. These directly affect ranks and build customer trust and boost conversion rates. I ask for the feedback prior to reviews, despite their lessened importance as this provides a filter. I'll only then ask happy customers for reviews which as you'd expect, leads to better reviews. There are two solid softwares, I use the first.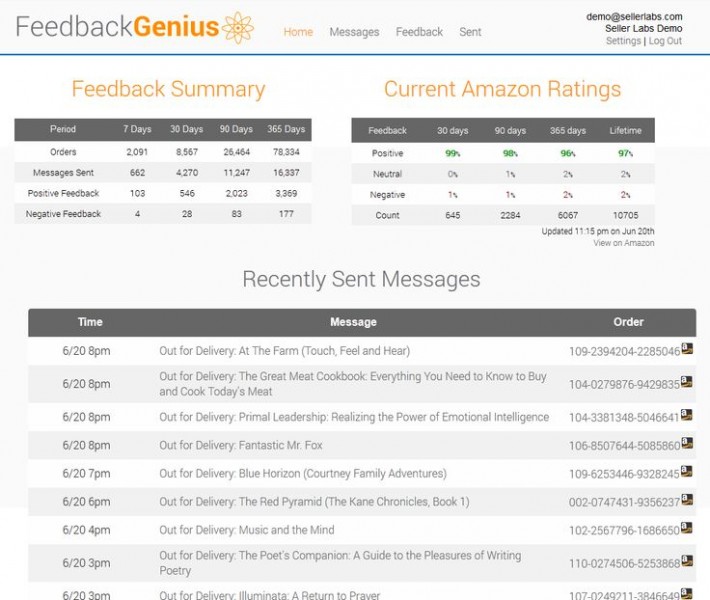 While Feedback Genius allows Amazon sellers to automate their messages and track negative seller feedback as well – avoiding customer complaints and issues before they begin. But that's not all.
The biggest differentiator for me in Feedback Genius vs Salesbacker is in the reviews. Feedback Genius filters customer feedback. When a customer leaves a positive feedback, that triggers a custom message asking for a review, hence my safety net filter. And it's automated, Salesbacker can't.
Pros:
Automates feedback requests
Automates review requests
Tracks negative seller feedback
Automatic safety net
Cons:
Analytics software is ineffective
Hard to track open and conversion rates of emails

Salesbacker doesn't have this feature of feedback triggers. It does however have quite a lot Feedback Genius lacks. Chiefly, improved analytics and testing. It's also got canned emails which help you get setup. And in case you haven't got a rank tracker, Salesbacker's got your back on BSR tracking.
Pros:
Automates feedback requests
Automates review requests
Tracks negative seller feedback
Tracks BSR
Offers enhanced analytics
Comes with template campaigns
Cons:
Doesn't enable feedback filtered emails
Product Launches and Reviews
Sales don't start themselves. You need to do a blast to build up reviews, boost your rank and get sales going. That's how the algorithm works. Amazon makes money on sales. That means your product needs to sell to make Amazon succeed. Sell and you're rewarded, stagnate and your rankings drop.
It's not all about sales though. Reviews help too. Reviews are social proof that strengthen conversion rates. A solid base of reviews with spiked sales and your listing will start itself.

Reviewers love products. Sellers love sales, and reviews. Tomoson's a way to work together – matching sellers offering with promotions with product testers. It has an awful interface and is challenging to use, but it's free, it's easy and it will help you find reviewers faster. Plus Tomoson has a free month trial so time it right and you won't pay a dime. Play with the site before getting started and then scouting reviewers. It's time to promote your product with coupon codes and speed those sales.
Pros:
Plenty of experienced reviewers
Free month trial
Cons:
Pro tip: use one time use claim codes for your promotions or risk ALL your inventory evaporating overnight. And NEVER use a percentage off. It's a recipe for disaster. Imagine one person buying your entire stock,90% OFF. That's a bad day.
The Scaled Success of Your Amazon FBA Business
Amazon's a Wild West of profit. And every goldminer has got his tools. Tools don't make the business, they build the opportunity. You don't need ANY of the tools we've covered. But why handicap yourself? To build a bigger, better, more efficient Amazon business, some things just make sense.
I'm building my million dollar business, and on the surface it's crazy. But with automation, with efficiency, it's doable. Heck, it's happening. Hopefully this helps you do the same.
And if your goals are similar I'd love to help.
This was a guest post by Matt Ward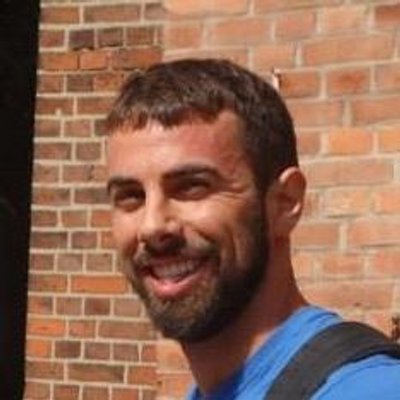 I run FBA ALLSTARS, a podcast on my Amazon journey where I share stories, strategies, mistakes, lessons learned and inspiring Amazon successes to help FBA sellers succeed – grab the SEO and Amazon launch guide here. I'd love for you to join me on my challenge. And if you're serious about scaling your Amazon business and need help, I'd love to chat.
RELATED POSTS