Last updated on June 20, 2018
Contrary to popular belief, Google AdSense is not the only high paying option for publishers today. There are many networks on the market today providing similar if not a better offering than AdSense. Besides the question of rates, publishers also seek for other AdSense alternatives for a variety of reasons including the difficulties involved in getting your AdSense account approved and pursuit for additional income streams. If you are looking for 2017 AdSense alternatives, for whatever reason, here are several lucrative choices to look at.
DoubleClick Ad Exchange (AdX)

This is one of the best ad networks for publishers today but getting accepted is a bit of a challenge. It is an invite-only network that only accepts premium publishers. However, if accepted you stand to earn very good returns. AdX is one of the highest paying AdSense alternatives. For instance, 20% of Google's revenue share comes from AdX which means the overall CPM/CPC you can get from AdX ads is normally higher than AdSense. AdX basically has a higher CPC per click than almost every other ad network. Google will even assign to you a dedicated account manager who'll help you maximize revenue from your traffic. Remember you can only get an AdX account if you are a premium publisher with a site or sites that receive over 20 million visitors every month.
The true power of AdX is unlocked when integrated into DoubleClick for Publishers (DFP) a Google owned ad server. It is a free ad server (For the first 90MM non-Google ad impressions), the most popular ad server in the world especially amongst the largest publishers in the world. This is because there is no ad server that monetizes programmatic revenue better. Why is that? AdX's ability to integrate with DFP called dynamic allocation. It enables AdX to run only when it is the highest paying ad network. Therefore, you know you are earning max revenue every time AdX wins an ad impression.
If you'd like to get access to AdX's exclusive demand, you can apply here and get an optimal setup by the experts.
DistrictM

DistrictM has been one of the fastest growing header bid networks in the industry. They are based out of Montreal, Canada and have delved deep into the header bid auction for some strong performance. They are easy to onboard, support is great, payments are quick and publishers report they are easy to work with. If you are a publisher that is running header bidding, don't hesitate to add DistrictM to your header bid stack.
Index Exchange

Index Exchange, formerly known as Casale Media, is a header bid exchange that brings together sellers and buyers of digital media. It is ranked among the top premier ad tech networks in the world with high advertiser demand. The only drawback is its lack of transparency. Index Exchange is quite popular with publishers and advertisers alike primarily because it provides statistics such as ad impressions and clicks in real time. The network has its headquarters in Toronto with branches in London, San Francisco, and New York City. With more than 50,000 brand buyers in partner networks across the globe, Index Exchange is a lucrative choice for publishers seeking for the highest paying alternatives to AdSense in 2017.
Facebook Audience Network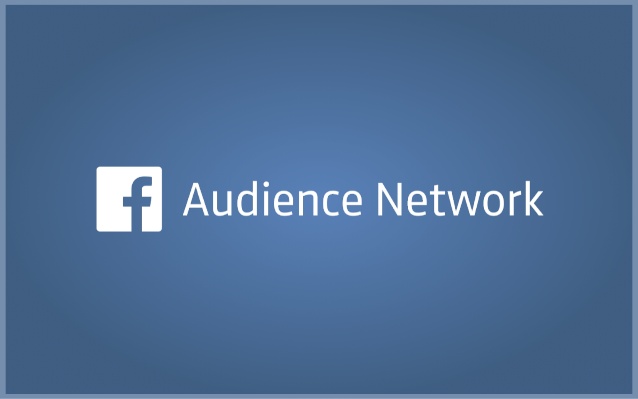 Facebook Audience Network (FAN), in its current state, is a mobile ad network run by Facebook. It is a collection of premium mobile apps and websites through which over 2 million Facebook advertisers serve their ads. Advertisers on Facebook Audience Network use the same targeting, monitoring, and measurement tools found on Facebook ads that serve on Facebook.com. As a FAN publisher, you have the option of adding the FAN code to your mobile website or apps and earn revenue when users click on ads placed in your app or mobile website. You basically earn a revenue share of what the advertiser spends on Facebook.
The main advantage FAN has over AdSense lies in its higher eCPMs from more integrated native ads and a powerful header bid solution. Most advertisers are drawn to Facebook because of the social network's more comprehensive data about consumers. This creates higher bids and in turn higher eCPMs for publishers. If you are a publisher seeking for a better alternative to AdSense in 2017 or simply want an additional source of income, then Facebook Audience Network is definitely worth checking.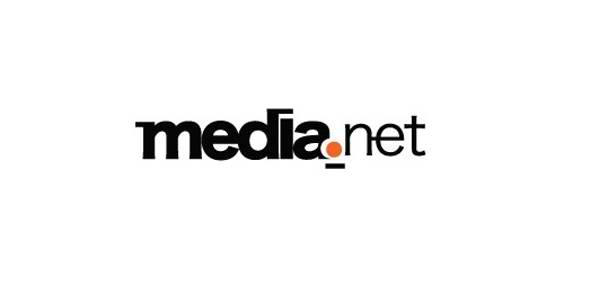 Media.net is another great option for publishers seeking to maximize earnings from their traffic because it serves contextual ads primarily from the Yahoo Bing network. The network comprises of a majority of local and international advertisers who ensure that all publishers get a 100% fill rate for virtually all verticals and ad formats. Some of the major publishers on this network include leading magazines such as Forbes, Cosmopolitan, and Reuters, which should give you a basic idea of how high eCPMS can go in this network.
Another great thing about this network is the fact that it supports all the standard IAB sizes. You can get access to the best quality ads from most key demand side platforms (DSPs). Media.net supports multiple ad formats including display units, desktop interstitial, mobile docked ads, and in-content native ads. Their model is basically CPC, CPM, and CPA with a heavy waiting towards CPC. Keep a close eye on Media.net as well, they plan on opening up their header bid solution in 2017. To apply to Media.net, Click Here.
TripleLift

TripleLift is a major player in in-content native advertising. The network has more than 2300 publishers serving ads from a pool of over 400 major advertisers including Microsoft, Land Rover, Nissan, AT&T, Kraft, Campbells, and Jet Blue just to mention a few. A few of its major publishers include publications such as Men's Fitness, USA Today, Conde Nast, eHow, Atlantic Media, Hearst etc. With such a clientele, this is definitely one of the highest paying AdSense alternatives on the ad market today.
Triple Lift's header bid solution performs much better than their managed demand solution. For each publisher Triple Lift works with, they customize their creatives to the layout of the publisher to ensure high integration and CTRs. This combined with the optimal setup of header bidding is a lethal combination. Triple Lift tends to perform better than most header bid networks for social content sites within in-content ad placements.
Yieldbot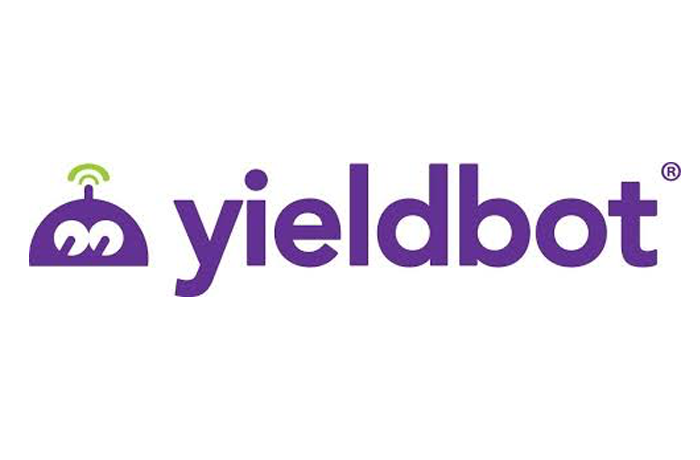 From its headquarters in New York City, Yieldbot provides a performance-based marketplace where advertisers can target consumers in real-time from premium publisher traffic. Yieldbot has 100% unique demand so if you're worried about problematic ads slipping through, don't worry, Yieldbot is one of the safest. The company was founded in 2010 but has emerged as a key player in the ad industry mainly because it connects agencies, brands, and advertisers with top publishers. With over 1 billion monthly site sessions, Yieldbot provides a more lucrative option to AdSense for mobile. It is a mobile ad network that supports multiple platforms including apps, games, and brands. They support mobile video content, rich media such as interstitials and expendables, tablet offers, and even incentivized traffic.
Unlike the rest of the ad networks on this list, Yieldbot is 100% header bidding. They do not offer managed demand because they know it's a thing of the past. If you're running header bidding and have a lot of mobile traffic, definitely add Yieldbot to your header container. You will not have to worry about malvertising sneaking through or managing passbacks with Yieldbot demand.
bRealtime

If you are a publisher seeking for a global, programmatic marketplace with the highest yield and access to a large number of advertisers and DSPs, then bRealtime is the right network for you. They have good relationships with top media buyers who provide lucrative monetization solutions for display, video, and mobile content. It is a CPM/CPC advertising network with a minimum payout threshold of just $100 paid on NET 30 basis. bRealtime's managed demand solution guarantees 100% fill with other tags that can be set with min CPMs and passbacks.
By far, bRealtime's best offering is their header bid solution. Publishers with traffic from around the world will get a lot of value from adding bRealtime to their header bid demand. bRealtime tends to have high win rates for international traffic and will increase the fill rate because they will bid for the less lucrative countries as well. We call these header bid networks "vacuum bidders" because they buy the lower value bids as well which is also valuable to publishers for increasing page RPMs. bRealtime is easy to work with and their header bid solution is a great AdSense alternative in 2017.
DistrictM
Founded by industry veterans with the aim of developing a simple but powerful advertising solution, DistrictM provides publishers with fast earnings, control over ads, and higher revenue. The network currently boasts over 3200 publishers, 62 billion monthly ad requests and a high percentage of revenue increase. This is mainly because of their header bid solution. They have strong win rates and high CPMs for all tier 1 countries.
The network has previously earned industry recognition from leading bodies such as Deloitte who ranked it among the top 50 Technology Fast companies in 2015, and as one of the six most promising digital tech companies by their Canadian Technology Accelerator. For that reason, don't forget about this AdSense alternative.
PulsePoint

PulsePoint is a top Google AdSense alternative on the market today because of their ease of implementation and strong header bid performance. The network handles over 110 billion ad transactions monthly. It is a major player in data-driven ad optimization, processing around 20 TB of data daily. They ensure better targeting and relevance via their proprietary contextual system. PulsePoint publishers have a good opportunity to monetize impressions many buyers would simply ignore in other platforms such as AdSense. It is a free-to-join network with a CPM model and zero minimum traffic requirements.
Their managed solution is decent as well offering standard IAB sizes and an intuitive passback setup system. They have a low minimum payout threshold of $50 for all payment options. Publishers are paid via PayPal, eCheck, Wire Transfer, and Check. Watch out for malvertising and other problematic ads coming through. PulsePoint falls short in ad QA. Despite that drawback, PulsePoint is still a top 10 AdSense alternative of 2017.
AOL Advertising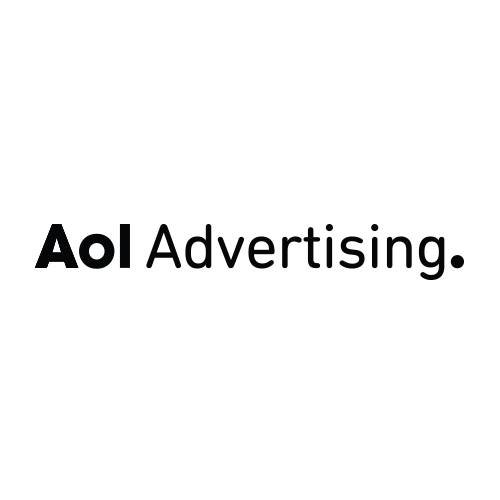 AOL advertising is done via their display ad department simply known as Advertising.com. It is one of the most popular ad networks for both publishers and advertisers primarily because of its data and insights technology. They are a CPM, CPA, and CPC model network with over 30 content verticals. On average, Advertising.com serves close to 2 billion impressions per day. It is that huge. However, to be approved as a publisher your sites must have a minimum of around 300,000 impressions per month. Their managed demand about 7 years ago was known to have even larger reach than Google. Since then, AOL has seen a large drop in market share.
With header bidding, AOL has seen a bit of a resurgence and has decent win rates for US traffic. If you are running header bidding, it is worth adding AOL to your header bidding stack as an AdSense alternative.
Sekindo

Sekindo is known as an in-banner video (IBV) AdSense alternative. Sekindo is quite popular for its 100% fill rate especially from tier 1 geo-locations such as US, UK, Australia, and Canada. They offer publishers the best way to monetize desktop ad units. It is a great alternative to AdSense for publishers with enough traffic volumes in those geos. They are now making a move away from the 300×250 videos that tend to hurt user experience and towards standard banner inventory from unique demand via header bidding. We've noticed that their CPMs and win rates have improved over the past 6 months. We would not be surprised if they became a major AdSense alternative late in 2017 for header bidding.
Sekindo has a very intuitive interface with hourly reporting. Publishers are assigned account managers who are quite helpful and responsive to queries and requests for monetization assistance. Each of their tags is geo-targeted, meaning you get a unique tag for each geo. Sekindo offers publishers NET 30 payment terms with a minimum payout threshold of $50. Their offers are mainly CPC and CPM. There are no minimum traffic requirements to join the network but each of your sites will have to be vetted first before approval. We recommend to turn off IBV ads whether you're running managed demand or header bidding because those videos can run infinite loops and crash your users' browsers. Short of the IBV issue, Sekindo is a great AdSense alternative!
AppNexus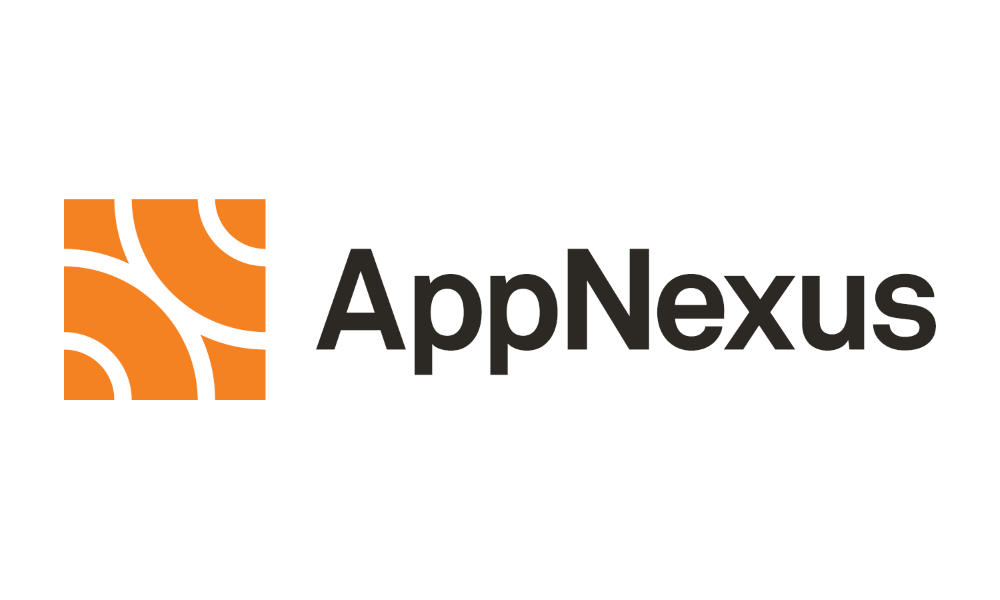 This is basically a network that provides an ad tech infrastructure. They are an ad exchange that connects advertisers, DSPs and publishers. They have an efficient platform that provides a real-time bidding marketplace based on demand and supply of ad space. This marketplace is run on publisher sites via header bidding. Appnexus used to only partner with other ad networks to run their demand, however, they are now an AdSense alternative as they partner directly with premium publishers.
AppNexus supports multiple platforms including IOS, Android, and mobile web. Their ad models include CPA, CPC, and CPM. They support different ad formats such as banners, text ads, rich media, and video. Their key markets include US, UK, Australia, Canada, Germany, and France. For publishers, it can be tough to work with them. They are very short on support staff and their business team tends to work very slowly. If you can tolerate a lack of support then Appnexus is a worthy 2017 AdSense alternative to include in your header bid stack.
Sharethrough

Founded way back in 2008, this is one of the most sophisticated ad automation companies that provides real-time buying, sale, and management of in-feed native advertising. It is a modern content driven mobile-first platform where publishers can monetize their sites with premium ads. The company has several platforms such as the Sharethrough Exchange (STX) which is recognized as the largest in-feed advertising exchange in the world. The network has its headquarters in San Francisco and branches in Chicago, Detroit, New York, Los Angeles, London, and Toronto. It is a great network for publishers seeking for the best in-feed native ads to monetize their sites with.
Although their team heavily pushes their sales management platform, this feature has very little value. Their demand can perform quite well during the end of quarters and Q4. Otherwise, you'll normally see low fill rates and they tend to have large ad impression and passback discrepancies. Be careful, their sales people can be very aggressive and sell you a plan that is not the best fit for your site. We recommend sticking to demand only. Sharethrough plans to release their header bid solution in 2017 so keep an eye out for that. Being able to run Sharethrough within header bidding and avoiding passbacks will make it one of the highest paying AdSense alternatives in 2017.
Defy Media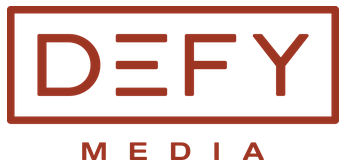 Defy Media was formed by a merger of Alloy Digital and Break Media in 2013. They started as premium publishers who did quite well in direct sales, so they decided to offer their direct sales inventory outside of their publisher network. It is an American digital media company that specializes in content targeted for millenials and the younger generation of 12 to 34-year-olds. It is a great platform for publishers with millenial and teenage traffic. Defy Media is well known for helping publishers monetize sites with video content. They are big players in the YouTube arena. If you have video content geared for the young generation, you may consider joining Defy Media.
Defy Media's best offering is definitely their header bid solution. We have noticed that they perform quite well on social and listicle sites that tend to get younger users. If you run a site that attracts users between 18 – 25 and you are already running header bidding, be sure to include Defy Media. They will impress you how many ad impressions that can win. Since Defy Media has header bid demand that can hold its own when competing for younger audiences, it is a strong AdSense alternative.
Amazon Nine

This is the advertising department of Amazon that runs header bidding. It is a great source of unique demand and a great alternative to Google AdSense in terms of high revenue. Amazon has a huge database of products to advertise, close to 1.6 million. Therefore, they perform best on sites with high user intent to purchase like shopping comparison or online classifieds.
They have very low minimum payout threshold of just $10 and above. Their customer support is mediocre. They are one of the least flexible header bid partners in the industry because they refuse to integrate with header containers. As a result, they many sophisticated publishers do not integrate them because implementing individual header bid solutions is cumbersome and suboptimal. If implementing their header bid solution directly on-page and mediocre support isn't an issue, then Amazon is a pretty good AdSense alternative.
Komoona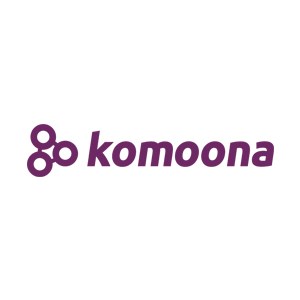 Komoona is popular AdSense alternative for publishers because they are easy to implement and monetize all countries and devices. Its performance is decent with OK fill rates for tier 1 countries and international. They have just come out with a header bid solution so we'd recommend running Komoona header bidding instead to avoid passbacks and run a more optimal ad inventory auction.
They have a very intuitive interface with many self-service options including CPM floor setting, pass back implementation, and updating payment information. However, ad tags can only be given by your account manager. Whenever you need additional ad tags you'll have to place a request via your account manager. It is a great network for news and shopping verticals. They pay publishers on NET 60 terms which is a bit long. Earnings below $1,500 are paid via PayPal and if you make more than $1,500 you'll be paid via bank wire. They do not have a minimum traffic requirement for approval so they are a good AdSense alternative if your publisher network traffic is on the lower end.
Outbrain

Outbrain is not very new to most publishers. The network has been around for quite some time. It was founded in 2006 and currently has its headquarters in New York. It is a leading native ad network especially when you consider their high-quality ads. The network has over time partnered with some of the leading advertisers in the industry to provide publishers with the best eCPM rates. Getting accepted is a bit of a challenge for publishers starting out. They only accept publishers with a minimum of 10 million page views every month. This is done to maintain quality for both the advertiser and the publisher although, their ad creatives could be easier on the eyes. However, the returns are great for publishers who successfully join Outbrain as a nice alternative to AdSense. Hopefully they will join the header bidding movement in 2017 to become more valuable to publishers.
RevContent

RevContent is ranked among the fastest growing networks serving native ads in the industry. They actually serve over 100 billion ad requests every month. The network has over time continued to show promising results to advertisers and publishers alike. Unlike other ad networks that usually take a 50-40% cut from the publishers' earnings, RevContent only takes 20% revenue share making it more profitable for publishers. It is one of the most profitable ad companies today and a great alternative to Google AdSense. However, to join the network you'll need to have at least 1 million views per month. If you command a significantly large volume of traffic then this is the network to join.
They are still only running native discovery but we think it's a matter of time before they get into native in-content and header bidding. Watch Revcontent closely, because it might not be long.
OpenX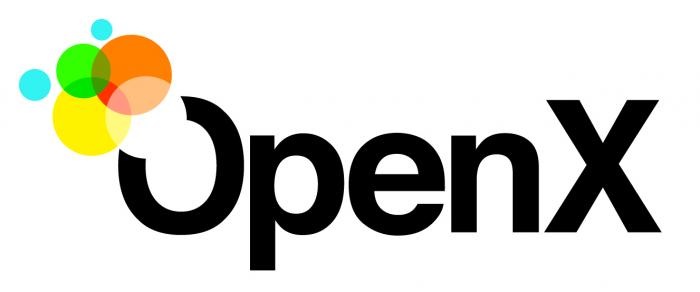 OpenX claims to provide the safest, most transparent and fair marketplace for advertisers and publishers. In actuality, since their ad exchange reaches so many demand sources, a lot of malvertising, mobile re-directs and problematic creatives serve via OpenX. They have a large QA issue, so hopefully they are able to resolve it in 2017. With that said, they boast very high earning potential on the header bidding side. Their win rates are very high for all countries, devices and verticals. This is because of their tech and far reaching demand. They are one of the biggest AdSense alternative companies in the whole ad tech industry.
You have to demonstrate similar standards before you are approved to join OpenX. To get a managed demand account is quite easy but the performance for that type of account is pretty lackluster. If you run OpenX, a header bidding account is the only one worth running, however, you need minimum 100MM ad impressions per month on each domain. They have also proven to be the most difficult AdSense alternative to work with in the whole industry. The ad reps tend to force publishers to either implement their header bid solution directly on-page which kills page load times or to implement their failing header container. We recommend to push back and implement their header bid demand via a non-OpenX header container.
The network has an intuitive user interface that allows you to create multiple ad units and even set up CPM floors with ease for managed demand. They have NET 90 payment terms and a payment threshold of $100. To be approved as a publisher your site must have original content and show signs of engagement with users. You need to ensure that ads appear properly in web pages or mobile apps. You must also ensure ads do not appear on emails, downloadable apps, pop-ups or pop-unders. You can only place ads on sites you own or on sites where you have a direct relationship with the owner. If you can get over the horrible support, lackluster ad QA and header bidding that kills page load times, you have an AdSense alternative that could be your highest earner in your ad inventory. If they fixed their issues, they would be a top five 2017 AdSense alternative.
Conclusion
Whatever your reason for seeking for the best AdSense alternatives, you'll find that the above ad networks are growing in value for publishers. With the entrance of header bidding and some new major players, Google's monopoly of publishers' ad inventories are diminishing. The good news is, you don't need to choose between AdSense and one of the above 20 alternatives. If you are serious about growing your ad revenues with your current traffic, your next step is to implement DFP for each ad placement on your site and begin adding each of the 20 AdSense alternatives that we mentioned one-by-one.
Otherwise, you will be leaving a lot of money on the table. We recommend to either have a full-time team member that focuses only on ad operations and managing AdSense and all the alternatives within DFP or outsource your ad operations. If you would like a suggestion based on your publisher setup which company would be best to outsource your ad operations to, contact us here.