Xero started in 2006, and its cloud-based accounting software is now used by over 540,000 people worldwide. The full-featured accounting software is engineered specifically for small and medium-sized businesses. In 2014 and 2015, Forbes recognized Xero as the "World's Most Innovative Growth Company."
The New Zealand-based company is by far a leader in the cloud accounting market here, in Australia, and the United Kingdom. It currently has 20 offices across the world. Employing more than 1,200 people, its software brings people and information together so any client can get the numbers they need, on any device. Xero works directly with accounting and bookkeeping firms as well and provides them with tools to extend their services.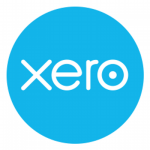 Follow the link below to receive your 30-day FREE trial for Xero cloud accounting. You can also use the exclusive coupon 'XERO30' at the checkout to receive 30% off all paid plans for the first 6 months.
Coupon Code...
XERO30
(click to copy & open site)
Over 500 product updates were issued in the past year. The company also has more than 400 add-on applications, allowing for unique customizations so Xero can be used in almost limitless applications. In addition, over 160 currencies are supported. Exchange rates are updated in real time. You can use Xero to manage payroll, inventory, invoicing, and so much more. Here are a few insights into the software and how you can obtain it with a discount coupon code.
Xero Promo Code
Our discount code enables you to get a 30-day free trial for the Xero cloud accounting software. Obtaining this discount is simple. All you have to do is enter the coupon "XERO30" in the checkout system when purchasing the platform. You will then receive 30% off all of Xero's paid plans for the first six months. To get started, click on the coupon code link below, which will open the site and automatically copy the code into the appropriate place.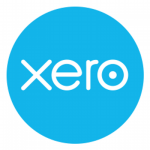 Follow the link below to receive your 30-day FREE trial for Xero cloud accounting. You can also use the exclusive coupon 'XERO30' at the checkout to receive 30% off all paid plans for the first 6 months.
Coupon Code...
XERO30
(click to copy & open site)
For the savings you will get, this process is as simple as possible. You don't even have to memorize or write down the code before launching the product website. Our aim is for you to save with at least inconvenience as possible. Xero's prices are already low, so why no save even more? You can get the low-cost Starter Plan or the Standard Plan, for example, and the automatic backup, unlimited 24/7 support, and conversion from QuickBooks that are already free.
Our Xero Review
Xero is cheap in price compared to other leading accounting software products. It has many positive aspects, including the fact it works on all popular mobile platforms. Access Xero from a smartphone or tablet. You can also import details from a bank or credit card statement, or PayPal, from anywhere you have access to the cloud accounting platform. With the 30-day trial, the company doesn't even require you to enter personal details such as a credit card number.
One thing is Xero is heavily steeped in accounting principles. If you don't know common terms and acronyms, it might be worth setting time aside for learning the system. There are plenty of add-ons. Some are standard with similar products, but with Xero you'll have to obtain them separately. Still, the versatility is unbeatable. The free trial will give you an in-depth look to what the paid version can do.
In the trial, some more advanced features are limited. That might not be an issue if you don't need them. If you're willing to invest in the platform with our coupon code, then the trial is well worth the experience of going to the next step and purchasing the complete cloud accounting system.
You can even choose whether to even download the software. The platform and your data are always available in the cloud. No matter what type of business you have, you can work with multiple currencies and seamlessly handle checks, direct deposit, PayPal, and credit card transactions. The system works with exactly how many invoices your business generates and the total number of employees who access it.
Another great perk is there are no setup fees, contracts, or hidden costs associated with Xero.
Notable Products or Services
Plan Types
Xero is available in three plans. The Starter Plan is available at a regular price of $9.00 per month. It supports an unlimited number of users plus up to five invoices and bills; it can reconcile 20 bank transactions. At $30.00 per month, the Standard Plan has unlimited invoices, bank transactions, and payroll, and support for up to five employees, while the Premium Plan allows payroll for up to 10 employees at a regular price of $70 per month. With our discount code, of course, you can save much, much more.
Each plan lets unlimited parties access data. Support, import of data from QuickBooks or Excel, exports to tax software, and the ability to prepare W2s and 1099s are included in each plan as well. The software also offers automatic, secure backups and SSL security encryption. Federal and state e-file and e-pay are supported.
Apps and Add-Ons
Extras include ZenPayroll for small businesses with less than 100 employees. It offers an intuitive interface and automatically accounts for the latest tax laws and government payroll regulations. In addition, you can integrate Vend point-of-sale and inventory software or Stripe for accepting credit card payments using online invoices.
Featured add-ons also include an invoicing, time tracking, and reporting app, plus access to the financial services app Kabbage. Online payment, CRM, timesheet management, e-commerce, data processing, workflow management, bill payment and other apps are available.
On the Xero website, you can get to all featured add-ons and even browse the newest ones added to the roster. From expense management to payment, to short-term funding, these apps are versatile and ideal for small businesses looking for easy solutions.
Mobile Support
Xero works on any tablet or iPhone, iPad, or Android device.
Invoicing
Professional recurring invoices can be created with ease. You'll also be updated when each invoice is opened.
Purchase Orders
You can create and email custom purchase orders. Even copy all the data to bills, so there are no errors in the payment process.
Cashflow
With the online accounting platform, you can track all bank balances on the dashboard. You can also create budgets for estimating future income/expenses.
If this sounds like it might be for you, give it a try now by signing up for the free trial. If you decide to continue after the trial, you'll also get a discount that we've put together with Xero.