PacificHost was founded in 1999, and since then they have served thousands of clients ranging from individuals to Fortune 500 Companies. PacificHost advertises themselves as giving clients all the tools and tricks they need to obtain the most reliable, fastest hosting available on the market.
PacificHost fine-tunes their services to work on any website from social media to video sharing. In addition to provided customer service twenty-four hours a day, seven days a week, they also offer a forty-five day money back guarantee of 99.9% uptime. They provide website migration assistance, and in most cases they are able to transfer entire sites over to their servers free of charge.
PacificHost is one of the foremost providers of eCommerce services and website development solutions for small to mid-sized businesses. They have a rigorously selected staff whose goal is to cater to customer needs.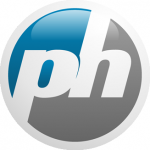 MonetizePros has a discount code for 20% off your Pacifichost monthly subscription. Take a look through the different hosting plans and pricing options available for you on their site and use our exclusive 'MONETIZEPROS' coupon at the checkout to get your discount.
PacificHost Coupon
PacificHost is offering a 15% off subscription coupon to all MonetizePros readers.  To access this discount, copy and click the "MonetizePros" coupon located above and enter it into the checkout after selecting the PacificHost hosting package that suits you best.
Our PacificHost Review
PacificHost provides high quality hosting at affordable prices. Their customer service is unbeatable, and downtime is virtually nonexistent.
PacificHost really believes in the quality of their uptime, because their 45-day money back guarantee is no joke. A 99.9% uptime is a high mark to hit even with contemporary technology, but PacificHost is willing to put their money where their mouth is and back up their claims of quality. What's even more impressive is that PacificHost manages to offer these services at such affordable prices.
Notable PacificHost Products and Services
Unlimited Web Hosting
PacificHost offers superior web hosting at unbelievable prices. Their three tiers of hosting service allow you to adjust the number of domains you'd like to use, the amount of disk space, and bandwidth allocation. This way, you're sure to get the kind of plan that's perfect for your business.
PacificHost offers Developer-Ready hosting. This platform offers an extensive variety of developer technologies that aren't often offered through competing hosting services. These tools and services include a free script installer that gives users access to automated installation software that have over two hundred sixty scripts available to install hassle-free. These scripts range from elaborate site building interfaces to CMS systems. PacificHost also offers enhanced support to ensure that any modifications to your site go through cleanly and effectively.
Business Class Hosting
PacificHost offers more CPU with the fastest speeds available. Many businesses see their site outgrowing regular hosting, but they aren't quite ready to invest in their own server. Business Hosting options are ideal for this variety of clients. Business Hosting services cater to clients with a high volume of traffic that requires additional RAM and CPU. These plans are ideal for websites containing elaborate scripts that demand a high amount of resources or video sharing websites.
PacificHost's business hosting is the best option for high reliability and speed. This tier of service allocates a large number of processors to each machine but servers are only shared between a small number of accounts. PacificHost is so confident that you'll be satisfied with their Business Hosting that they extend their 45-day money back guarantee of 99.9% uptime to Business class hosting.
With three tiers of service in this category, you're certain to find the plan that's right for your business.
Reseller Web Hosting
PacificHost provides the support and tools you need to get your own web hosting business online in only a few minutes of setup. They offer affordable plans for practically any budget, and all of their services are designed with the user in mind to ensure easy setup and maintenance. All reseller web hosting options come with unlimited bandwidth and the ability to create an unlimited number of cPanel accounts. That way, you can focus on building your business instead of getting bogged down in the administrative aspects of managing a website.
As a reseller with PacificHost, you are able to keep all the money you collect for subleasing hosting space, making reseller hosting options with PacificHost an effective and profitable business endeavor.
Fully Managed VPS Hosting
PacificHost offers fully secured and optimized VPS hosting options that allow for total customization. PacificHost gives its clients root access so they have absolute control over every aspect of their server. Managed service options allow you to stay worry-free with the knowledge that your website will be maintained by our staff of specialists. We constantly monitor network and hardware nodes to guarantee the most uptime possible. With cPanel, SolusVM, and Raid 10 raid arrays, PacificHost is able to offer a service that users feel confident leaning on. With PacificHost Fully Managed hosting, you don't have to resort to investing in your own dedicated server.
PacificHost VPS is an ideal option for video streaming or flash media sites. They also offer automated updates that are individually customizable. This ensures that your website stays online and secure at all time, and the ability to modify your website live means that your VPS server can grow and evolve with your website's needs.
Managed Dedicated Servers
If your site has outgrown all other hosting options at your disposal, then PacificHost's dedicated server plans are the right option for you.
Dedicated servers are ideal for power-thirsty websites that see a high degree of traffic and use. PacificHost's dedicated servers are ready to take whatever you can think to throw at them.
With full time support and 100% network uptime, you never have to worry about losing customers due to downtime. PacificHost utilizes several Tier-1 backbones that help guarantee the highest possible quality of service.  All servers come packed with a cPanel interface to help manage your website.  Also, users are free to configure, secure, and optimize their servers so that they're ready right out of the box. PacificHost also installs FFmpeg and Red5 for on the fly video conversions.  All servers are provisioned in PacificHost's private datacenter, which houses multiple redundant Power and Cooling systems. Moreover, all of these hosting options use Enterprise grade hardware.
Other Coupons and Promo Codes