You may be the best in your industry. The product or service you provide could be far superior to your competitors. But if potential customers don't like your website, they'll likely never make a purchase from you. In order to compete online, you need a site which loads quickly and looks professional.
The best way to improve the look and functionality of your site is through a WordPress theme. There are plenty of companies which offer WordPress themes. One company we really like is MyThemeShop.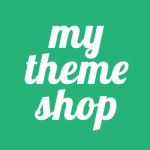 Get any premium Wordpress theme or plugin from MyThemeShop for only $19! You'll be saving up to 70% on the best Wordpress themes on the market! Claim the deal now!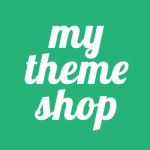 For a limited time only, MonetizePros has teamed up with ThemeShop to offer you 35% off your final purchase price. Simply click the link below to be transferred their site where you can browse their beautiful themes with the prices already discounted for you.
Based in Libertyville, Illinois, MyThemeShop is a small team with a large customer base. They've provided themes to over 260,000 satisfied customers. The secret to their success? Unlike many other theme providers who focus solely on design, MyThemeShop focuses on both design and loading speed. Your pages will look great. But just as important, they'll load quickly. Your bounce rate will drop because your site will load faster than ever before.
MyThemeShop Coupon
While you can view all the themes for free, there's really no way to know which one will work best until you put the theme into action. Fortunately, there's a way to try out the themes on your site without any financial risk.
We're offering a free MyThemeShop coupon so you can try out the different themes. Simply click the link on this page and you'll be given the coupon right now. You can apply themes to your site for a deep discount. Themes can be purchases individually or through a subscription plan.
Our MyThemeShop Review
MyThemeShop offers WordPress themes and plug-ins. Any theme site is only useful if you can find the theme you need quickly. Fortunately, MyThemeShop is very well organized.
There are about 100 unique themes. A series of checkboxes lets you sort the themes by the categories of Blog, Business, eCommerce, Free and Magazine. Themes can also be organized by type. There are two column, three column, AdSense optimized, fixed headers and full width types of themes.
The themes and plugins can be sorted by both Premium and Free. There are about 15 free themes and 5 free plugins. All themes, both free and premium, are available for instant downloads.
The themes were all very well designed. The business themes conveyed professionalism while also having a modern, stylish look. There were plenty of themes designed for specific businesses such as architectural firms, gyms and even app design. Of course, you can use the theme for whatever business you like. There are also plenty of open-ended themes for magazines, blogs or just general interest sites.
Single themes are $69. This gets you unlimited use on supported sites. You also get lifetime usage of the theme with copyright removal and one-click updates. Note that $69 lets you buy any one of the paid themes. Anyone can obtain the free themes. Obviously, there are quite a bit more paid themes than free ones. But if you're on a strict budget, the free themes are still pretty good.
If you want more than one theme, you probably want to consider their Membership plan. For just $199 a year get access to the entire library of themes. You'll also have access to one new theme which will be released each month. This is a great idea for anyone who runs multiple websites as well as web developers who want to give each of their clients a unique theme.
Finally, their most popular package is the Extended Membership plan. At $349 a month this plan gives you access to everything. You get lifetime usage of all the themes AND all the plugins. You also get access to PSD files. Web developers who subscribe to this plan also get Client Support from MyThemeShop.
Note: the Extended Membership plan is basically a requirement for web developers. A single theme you purchase can be used on as many sites as you like. However, if you use a theme on a client's site and you need support, that's only possible if you have Client Support through the Extended Membership plan. Still, $349 is a pretty low price for how many themes you'll have access to through this plan.
Notable MyThemeShop Products and Services
As discussed above, the themes are very high quality and there are plenty of pricing options for any situation. But just because themes are the main product on the site doesn't mean the plugins should be forgotten about.
There are about 16 themes on the site. Each one is either free or $39. You can add features such as a testimonials page, a place for customer reviews, increased functionality of your shopping cart system and more. We recommend that everybody at least pick up the free WordPress back-up plugin.
The themes and plugins are easy to install requiring very little technical know-how. But support is still important. MyThemeShop doesn't offer phone on chat support. While that might sound bad at first, phone and chat support is rarely necessary for theme troubleshooting.
Instead, MyThemeShop offers support exclusively through their forums. MyThemeShop employees regularly answer questions there. So do other users. If you post a question, you can expect a quick response. Even better, you might not need to even post a question. The forums are so packed with information you'll easily find the answers to the most common questions. Forums are on the website where they're available around the clock.
Prefer learning by watching videos instead of reading forums? You're in luck. MyThemeShop has many videos available. There are about a dozen free videos covering the basics such installing themes and plugins. There are also about 30 Premium Videos which are available for members. These videos cover more advanced topics such as adding widgets, uploading a logo and making your website load as fast as possible.
MyThemeShop is one of the best theme designers we've found. Their themes are professional and contemporary. Their forums and videos are filled with useful information. But what we like best is how their themes are more than just a "pretty face." Instead, these themes will also improve the load times of your site. If you're interested in how MyThemeShop can help you, please check out our free coupon. You site can have a whole new look in no time and with no financial risk!
Other Coupons and Promo Codes