Launched in 2006, MOO is an online print and design company. It combines professionalism and passion with accessibility, giving customers throughout the world access to expert design services. The company prints millions of greeting cards every month for customers in more than 200 countries.
MOO has won three Webby awards. With offices in London and Stratford, UK, it was also ranked by Guardian Newspaper as one of the top 10 UK start-up companies. It's also based in Providence and Boston.
In addition to greeting cards, the company specializes in custom business cards people can design themselves using online tools. It also offers flyer, brochure, sticker, postcard, address label, and MiniCard printing services. Another product is NFC cards, which are embedded with chips enabling people to share information digitally. For example, they can open a website, app, or online shop by tapping the card to an electronic device.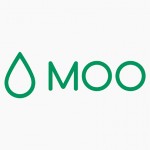 MOO may not be the cheapest online printing service, but compared to the other leading providers, it has been consistently ranked for top quality. It also uses high-quality paper, ink, and printing processes. The company feels that customer satisfaction is not enough; it aims to stun customers with the quality and pride it takes in its work.
MOO.com Coupon
Our coupon code for MOO.com covers every service on the site. By implementing the code, you will immediately get 25% off anything. This includes business card printing, greeting cards, or any other service or product you can find on the site. In fact, you don't even have to enter the code. Click on "Claim This Deal" and prices will be automatically reduced. Take advantage of lower priced business cards, greeting cards, flyers, MiniCards, postcards, gift cards, stickers, letterhead, accessories, and more. Why pay top dollar for even the highest quality service, materials, and printing on the market?
Our MOO.com Review
MOO's selection of high-quality business cards is its strength. Select from square cards, cards with rounded corners, or even miniature cards in addition to standard sizes. These choices add a unique level of flexibility, even if you can't pick odder shapes. Nonetheless, you will get the highest quality paper available. The company's printing process is evident through the excellent feel and texture of the materials and the ink.
Customer service is also extremely helpful and courteous. We found it was high in availability and quite efficient. There was little wait time for the live chat and agents are extremely responsive. We also got fast answers when we contacted customer service by email.
MOO also scores quite high on delivery. Production and shipping were completed within five business days. That's faster than most business card sites while we found the packaging to be excellent as well. Business cards were contained in a re-usable business card holder that was packed into a padded postal envelope.
The quality of the product cannot be understated. Printed colors are extremely accurate, and you get a complete idea just by the feel of the cardstock. The dimensions of the cards are different from the standard. This enables the business cards to stand out more than anything else.
Compared to other leading printers, MOO is higher in price. If quality is the factor that sways you the most, and the pricing is acceptable then don't let this dissuade you. Plus you have our discount code. A fair price can be paid for top quality services and printed materials that will impress well beyond the initial order.
Notable Products or Services
Online Creation Tools
You can use Photoshop, Illustrator, or other outside design programs if you want, but MOO offers simple tools to create your custom business cards on its website. You can line up design elements and add text. Start making your card by picking a size and shape. Next you can choose a design from pre-made templates or design your own. Pick a layout for the front and back and upload images. It's also possible to upload complete designs you've created outside the company's system.
Professional Design Templates
There are over 500 unique designs in MOO's business card catalog. Internal designs are also available for greeting cards, postcards, and other products. You also have the same design tools as for standard and specialty business cards at your disposal, making the process simple no matter what kind of product you need.
NFC Cards
Near Field Communication enables digital data transmission via a small chip embedded in the product. Business Cards+ allow devices to display information, save contact details, share website links or portfolios, or send event invites. You can also connect to social networks or prompt a device to download an app. Invite someone to an Appear.in video conversation or share directions using Citymapper. Create a design for your card or upload your own.
Delivery & Turnaround
With our coupon code, you save on prompt delivery as well. MOO's delivery time is generally faster than leading printers. Delivery options, shipping/handling prices, and grand totals are displayed on the website. A Cost Calculator adjusts prices when you select products and delivery locations.
Business Cards
These include Luxe Business Cards. Made of Mohawk, Superfine paper, they are twice the thickness of MOO's Original stock and more than three times as thick as a standard card. They have a traditional textured feel. An optional seam of color can be tailored to the design. Square Business Cards add a different design quality and can be used for promoting photos. They come in a range of paper stock options. Letterpress cards are offered in 12 designs each with their own ink color or blind deboss. These cards are printed on White Luxe paper stock and look like traditional letterpress.
Printfinity Process
This unique process enables a different photo or design to be printed on every card or sticker in the order. It's available as standard with no extra cost. You can upload your own designs per company guidelines or pick a set of complimentary designs and add your details.
Moo.com has an amazing service and we recommend giving them a shot. Again, use the coupon below and save 25% off everything on their website!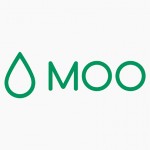 Sitewide sale at MOO.com! You can get 25% off everything from business card printing to greeting cards until midnight on the 30th September 2015. No code needed, simply follow the link below to see the already reduced prices .