A technology company with operation centers in New York, Los Angeles, Dubai, Zurich, Mumbai, and Bangalore, Media.net provides digital advertising products and services aimed at both publishers and advertisers.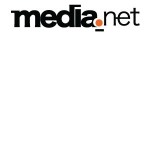 MonetizePros have teamed up with Media.net to offer you an additional bonus of 10% extra earnings for 3 months from sign-up. Simply sign up for a new account through the link provided below and start monetizing your site today!
Media.net employs over 500 people in their worldwide operation centers. Each employee is an expert at what they do. It's this high level of individual expertise and accountability that has allowed Media.net to grow into the industry leader that it is today. Simply put, the company is dedicated to the progress of their clients. They strive to help each client, no matter how large or small the business, reach their individual digital advertising goals.
The team at Media.net is broken down into several smaller teams. Each of these teams focuses on a different area of marketing and advertising. These include technology, business, and process innovation. The commitment of each of these teams to a smaller, sub-service allows Media.net to provide the absolute best digital advertising services possible.
Media.net's commitment to innovation is another factor that helps define the company and set them apart from their competition. Rather than offer the same old services and processes that others in the industry do, they dedicate substantial resources – we're talking people, capital, time, and ideas – to the creation of the newest and most innovative technologies.
The dedication that Media.net has to innovation helps them create original ideas, strategies, and opportunities that further help set their clients apart. Because the world of Internet advertising is constantly changing, it's these innovations that help keep both Media.net and all of their clients at the very forefront of change.
Perhaps the greatest single accomplishment of Media.net so far is running the second largest contextual advertising program in the world. The company powers the Yahoo! Bing Network Contextual Ads program. They exclusively manage every aspect of this program including the technology, business operations, and overall relationships.
Media.net Promo Code
Our Media.net promo code is now ready to use. If you're interested in the absolute best digital advertising technologies in the world, this is the coupon for you. The Media.net promo code gives you an additional bonus of 10% extra earnings for your first three months with the service after sign-up. You'll be able to immediately reap the rewards of Media.net after registration.
Using our Media.net coupon is easy. Click the appropriate button on this webpage and you'll be redirected to Media.net. Begin sign up here and the promo will be automatically applied to your account. After sign up is complete, you'll be asked for your payment information. Upon making payment, the above-mentioned promo code will be automatically applied. That's all there is to reaping the rewards of this great Media.net offer.
Media.net is an excellent company in every sense of the word. Everything from their website to their digital advertising services to the customer support is top-notch. They hit the ball out of the park with every aspect of their service.
Let's start with their website. You'll notice right away that Media.net is very intuitively laid out and designed. It's easy to find the information you're looking for without hunting around. We also appreciate that Media.net thoroughly explains each one of their services on their website. This ensures that you know exactly what you're getting into before signing up with them.
The Media.net service is just as simple, straightforward, and intuitive as the website. They offer a number of different tools, services, and features to choose from. The team at Media.net will help you select the best ones to use for your company's specific goals.
The easy-to-use interface is perhaps our favorite aspect of the Media.net service. It's very simple. It makes creating and customizing new ad units a breeze. It also makes tracking your advertising performance very easy.
The payouts from Media.net are very competitive with other contextual advertising programs. In fact, it's an arm and a leg better than the vast majority of companies. The only other company that is on the same level is AdSense. They pay on a Net-30 basis with a $100-minimum earning threshold. They pay out through both PayPal and direct wire transfers.
Finally, let's spend a minute talking about customer support. Media.net places a huge emphasis on the customers and this shows through their customer service. All of their representatives are friendly, professional, and knowledgeable. Your question will be answered in no time at all when you contact Media.net customer support. Read our full media.net review here.
Notable Media.net Products and Services
The great thing about Media.net is that their products and services are tailored to each individual client. They want you to earn as much as possible from your contextual online ads and have designed each of their many tools and features with this in mind. The only real way to get a solid feel for the many features that Media.net offers is to sign up for the service and see for yourself.
One aspect of all of Media.net products and services that we like is the usability and detailed reporting. The reporting service makes it very easy to see which of your advertisements are doing well and which aren't. It gives you the tools that you need to make changes to increase the success of future advertising campaigns.
The speed at which new ad units can be created is another great aspect of Media.net's products and services. It takes only a minute or two to create them. As a publisher, all you have to do is post the provided ad code into your site. It will then immediately start tracking clicks and your earnings.
The ad unit service is also very versatile. Media.net allows you to customize each of these to your individual liking. This gives you plenty of flexibility when integrating them into your website. You can also use a handful of standard ad unit sizes, such as a 468×60 advertisement or a 728×90 banner.
There are a variety of different pricing models available on the products and services offered by Media.net. These differ for publishers and advertisers. The Media.net coupon we are currently offering is good for publishers. It gives you an extra 10% on all your contextual ad earnings over the first three months you're with the service.