In the world of content delivery, speed and efficiency is king.  This is the philosophy of the Los Angeles-based content delivery network provider MaxCDN.  Since the company launched in 2009, it has worked under the guise of getting even the most content-rich pages loaded onto a computer screen as efficiently as possible.  According to their website, doing so has a direct correlation to important elements like sales and conversions. Their position makes sense; after all, we've all given up on a page's contents when we deem that it has taken too long to load.
This philosophy has been parlayed into real results time and again for their customer base, which includes Garmin, Kodak, and the Washington Times along with over 15,000 others. While MaxCDN's speed is designed to help offices, it is built to work for the home consumer as well.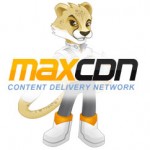 MonetizePros have teamed up with MAXCDN to offer you an exclusive 25% off discount. Enter 'MonetizePros' to receive this exclusive price. This Content Delivery Network (CDN) is used as a complimentary service to speed up your website.
MaxCDN Coupon
If you're curious to see what MaxCDN can do, we have some excellent news for you in the form of a MaxCDN coupon. For a limited time only, MonitizePros has gotten ogether with MaxCDN to let you can enjoy an exclusive 25% off discount if you want to see how the service handles your needs. All you have to do is enter the coupon code 'MonitizePros' in order to receive your discount.
This is a terrific deal, but it should be noted that it is only a temporary one. The discount code that you can use in order to obtain the 25% discount is only available for a short period of time.
Our MaxCDN Review
One of MaxCDN's strong suits is despite the fact that they pride themselves on speed through their content delivery service, they do an excellent job of slowing things down when it comes to providing service.  There are plenty of great ways in which you can learn the ins and outs of the Content Delivery Network and all of its intricacies. From offering live chat sessions to help answer questions that may not be able to be answered via phone or e-mail to providing a deep FAQ section that provides  wealth of information over a wide host of topics, you will be scarcely hurting for information.  MaxCDN also makes sure the phrase "we value our customers" is not mere lip service. To wit: the website does have a "vote" section in which people and make suggestions and put their own input on new product features or improvements on existing products.
MaxCDN's offer of allowing the customer complete control over their network is an alluring option as well. While this act may sound a little nerve-racking if you are a novice to the content development network game, the company's smartly designed network tools make it easy to see if your content is being delivered on an optimal level. These reports give you plenty of power on the website, as you will have options to pull down analytics or even improve the performance of your site with just a click of the mouse.  These analytical tools are easy to decipher, to the point where even those that have little knowledge in how content delivery networks operate will be able to track performance without a problem.
Notable MaxCDN Products and Services
Pricing
MaxCDN's price plans are based on a per GB basis. As such, your price tag will fluctuate based on the number of data that is needed in order to run your sites at the desired speed.
For North American and European clients, the price point for 50 TBs and fewer is .06 per GB. This decreases to .04 per GB if things fall into the 51 TB to 150 TB range. If clients land in the 151 TB to 350 TB range, the price drops to .035 per GB. The rate decreases to .03 per GB on clients that use 351 TB to 1023 TB. For those that use 1PB to 2 PB, the cost falls to $.02 per GB. The per GB cost will range from .02 to .008 for clients that utilize 3 PB to 5 PB worth of data.  If a client is planning on using 5 PB, they can contact MaxCDN via phone to negotiate a custom rate.  It should be noted that these rates are slightly higher for clients in Asia and Australia.
MaxCDN also offers smaller custom plans that are designed to accommodate the needs of an individual or a specific project within a time frame.  These plans are specifically built for those planning on using less than 10 TB, and range from $9 per month to $499 per month, which translates into a range of .05 to .08 per GB.
Analytics
The analytical tools offered by MaxCDN are designed to allow its clients to consume relatable speed data in a manner that works best for them, whether that comes in the form of broad stroked summaries or into the realm of statistical minutiae. MaxCDN's reports are accessible in real time, which makes it easy for clients to calculate and predict future trends and behaviors with the most up-to-date information possible.
Real-Time Functionality
Analytical tools are not the only real-time elements that MaxCDN offers.  The system is designed to allow users to carry out a wide range of functions on an as-you-go basis, from SSL integration to purging calls. These functions allow you to create the most efficient process possible, since you will not have to wait for a specific time interval for a request to be honored.
Advertising CDN Solutions
MaxCDN's Advertising CDN Solutions is a tremendous tool for businesses because it essentially allows businesses to adjust their ad strategy on the fly based on deeply intuitive mined data. The company's tools are adept at drilling down to an ad campaign to its roots, so they will be able to know how quickly they are populating the page around the clock, all day, every day.  Their tools are also malleable enough to enable clients to rapidly launch a new advertising campaign. Plus, this service guarantees that the ads in question are being served by MaxCDN around the clock.