Founded in 2001, MailChimp has grown from a side project to a service responsible for sending over 600 million emails a day. It is used by over eight million people and businesses worldwide. Companies use it as a primary platform for sending marketing emails and automated messages. It is extremely effective for use in targeted campaigns.
The MailChimp interface is frequently used by small businesses. The email system is suited for supporting paying projects and has helped many companies in different industries grow. A web-based application, it includes many features for automation and personalization. With our discount coupon, users can send emails based on observed customer behavior and their preferences and save on more advanced features.
Pre-built workflows enable users to get started quickly. As with a more advanced customer relationship management system, it's possible to build custom rules using segmentation. There are also reporting tools so businesses can see how an automated email campaign is working. Sending customers relevant content is also easier and more affordable.
The MailChimp system is web-based, but a downloadable app enables people to use it wherever they go. Campaigns and reporting can be even be accomplished from a mobile phone. All the same features, including report checking, adding notes on contacts, or submitting the final campaign upon approval are available.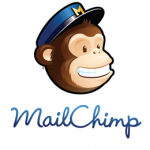 Follow the link below to sign up to MailChimp and get $30 worth of FREE credit to get you started. As the email marketing provider of choice at MonetizePros, we would strongly suggest signing up to MailChimp and giving it a try!
MailChimp Coupon
Our MailChimp Coupon provides the ideal solution if you are looking to save. There are a lot of competing platforms out there and we're aiming to make email and marketing campaigns even more affordable. Our coupon applies to any plan you choose. Even if you're looking to establish a high volume, profitable businesses, then our coupon codes will do your business justice. It takes just a few simple steps to get started, and applying the discount code doesn't bite into the time it takes to sign up for a versatile and proven automated email system.
Using our MailChimp coupon code is simple. Use the following steps to quickly take advantage.
Click on the MailChimp deal button. The email marketing platform's website will appear in a new window.
The coupon will appear automatically, when you get to the MailChimp site.
Click "Get Coupon Now!" and the signup screen will appear.
The MailChimp signup process will begin. Once you choose a plan, the coupon code should be automatically applied and taken off the monthly price.
Complete the order process with your name and contact information, password, and payment method. Follow the steps to complete registration and then you'll be ready to manage email campaigns at a discount price.
Our MailChimp Review
MailChimp offers a lot of features even with its free plan. Its higher tier plans are low cost while third-party integration, built-in templates, and an editor give you lots of options. The free plan leaves out analytical tools and the auto-responder but if your business is starting small, affordable paid plans can be ordered as you build your email marketing strategy.
Notable MailChimp Products and Services
Plans
There are three main plans, starting with the Entrepreneur plan. Supporting up to 2,000 subscribers, it enables you to send up to 12,000 emails, to 2,000 subscribers, at no cost. This free plan requires no contract or credit card.
The Growing Business plan requires sign up for a monthly fee, but supports up to 600,000 subscribers. Customers have the option of buying email credits. These never expire. High Volume Sender is the third plan. Also allowing up to 600,000 subscribers, it makes available an entire infrastructure for professional email marketing.
Tracking Subscribers
With our coupon code, you have all access to MailChimp's subscriber insights. Profiles on each one will feature their name, activity on your website, and how they've engaged with your brand. Hold one-to-one conversations and add notes using a desktop computer or mobile phone. Even take notes on new people you meet.
Targeting Subscribers
MailChimp can analyze an email list to build new target segments. Its Discover Similar Subscribers can find those with interests similar to your top customers. Marketing directly to them can help boost sales and revenues.
Finding More Subscribers
Twitter Tailored Audiences is a feature that targets subscribers on the social media site. They can in turn share your content. Friends with similar interests can look to your company for solutions. You can even target tweets to a specific list. The system lets you export lists with at least 5,000 subscribers. For security, it matches their Twitter accounts which you'll see rather than actual email addresses, for security.
Timing Emails
The platform has a scheduling feature for sending emails. According to the company, it's recommended you send a message 24 hours prior to the delivery date. Optimize your own scheduling using analytical data from MailChimp's Email Genome Project. The software continuously tracks data hidden in millions of lists and addresses.
Analytics
You can track a full range of website activity plus sales and revenue. Even use Google Analytics to track data within your email content.
Collaboration
MailChimp lets users add content and collaborate on any campaign. Your team can work with the Email Designer and build a format that works with your brand. Email templates are also available. MailChimp includes multi-user accounts and allows comments to be made inside its proprietary editor. You can even use one-to-one messaging via transactional emails if you use the platform along with Mandrill.
Pricing after Renewal
The coupon applies only to the first term of service. You'll pay the regular rate following renewal.
Support
Available in various descriptive categories on the website. There's an article for getting started. A "Quick Answers" section is available and there is a full Glossary and Video Tutorials on major concepts.
The site also has a popular topics section, where you can read about API documentation, lists, and email marketing guides. You can also jump to specific categories or view Feature Descriptions to get more insight into email templates, automation, an email draft viewer, and Timewarp, a paid feature that manages send time when you have subscribers in different time zones.