Krowdster is the brainchild of the noted crowdfunding entrepreneur Josef Holm. The company uses evidence-based analytics to maximize the efficiency and effectiveness of crowdfunding. They offer software-as-service that seeks to create an affordable 'one-stop shop' for reaching your target audience and growing your social media influence for use in crowdfunding.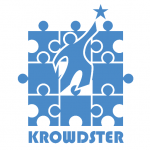 Take a look at the different Access Plans available below and get 10% off all one-time fee packages at Krowdster. With packages starting from $39 to $99 there is something to suit every size business and budget. Simply enter promo code 'Monetizepro10' to receive this exclusive discount.
Krowdster is not a crowdfunding platform. Rather, it is a data-powered analytics provider that seeks to help you run a successful campaign on a platform like Kickstarter or Indiegogo, Tubestart, Rockethub, or Pozible.
Krowdster has created the largest crowdfunding database in the world that was gathered from over 600,000 campaigns from Kickstarter, Tubestar, Pozible, Indigogo, and Rockethub, millions of social media data sets, and a record of over half a million known crowdfunding supporters that may be filtered by keyword, location, or donation category.
Krowdster is a web-based service that was created to assist entrepreneurs, non-profit organizations, and small businesses run their crowdfunding campaigns more intelligently and effectively. Krowdster grants you access to several tools including the Campaign Optimizer, Crowd Builder, Press Release, Distribution, and Media lists. These tools are designed to give users unique control over their crowdfunding campaign, and the different packages Krowdster offers can be customized for individual users' needs.
Krowdster is hosted on the cloud and uses proprietary analytic technology and algorithms. What makes it successful is the ever-growing database of social media and campaign information that allows users to see on a large scale what has and hasn't worked in the past. This lets a new user quickly identify the best strategies to employ in order to make their crowdfunding campaign as successful as possible. This database is being updated and provided with new information every day. The complexity of the underlying data sets and algorithms are housed in an easy-to-navigate interface that makes using Krowdster a breeze.
Krowdster Coupon
Krowdster is offering a coupon that gives 10% off all one-time fees for packages. Package start from $39 to $99, which means any business can find the right Access Plan to match their budget. Simply use the promo code "Moneitzepro10" to gain access to a discount that is only being offered here.
Our Krowdster Review
Krowdster gives users access to 10 very powerful promotion, optimization, and analytics tools that gain their strength from an impressive database that spans a number of global platforms. Krowdster does not promote your campaign itself. Rather, it gives you the ability to find your ideal audience of supporters with rifle-shot accuracy. This gives you a wealth of useful leads to use on social media networks like Facebook, Twitter, Reddit, LinkedIn, Tumblr, Google+, and so on. Since the data is sortable and easy to navigate, users are able to implement this information on the crowdfunding platform of their choice.
Their Crowdfunding Analytics and Campaign Optimizer are available for exclusive use on Kickstarter, Indiegogo, Rockethub, Pozible. However, all of Krowdster's additional resources like the Crowd Builder, Media List, and Press Release Distribution work for any crowdfunding platform. This makes Krowdster a flexible and affordable option for just about any campaign.
Furthermore, Krowdster offers a handful of tools that are completely platform independent. The Social Capital Gauge and the Campaign Promotion modules, for instance, can be used for absolutely any campaign regardless of which form of social marketing or platform the user desires. Any platform-specific tools will naturally not be effective on any platforms not currently supported by Krowdster.
Notable Krowdster Products and Services
Campaign Optimizer
Krowdster's Campaign Optimizer is a tool that analyzes data from more than 600,000 crowdfunding campaigns. It also draws information from millions of social media data points to isolate which strategies are most successful. It does this by identifying likenesses between highly successful campaigns. Entering your campaign's URL will give you data-driven suggestions to optimize your campaign and avoid missteps.
Media Lists
Krowdster's Media Lists give you access to over 23,000 journalists in nearly two hundred different categories of crowdfunding.  These lists are provided in the form Excel documents and include all the contact information you need to get in touch with the right media representative for your campaign.
Platform Analytics
For users still in the starting stage of their crowdfunding campaign, Krowdster's Platform Analytics tool lets users identify which platform has the highest success rate for campaigns similar to their own. The tool also provides platform-specific statistics that are updated and recalculated on an hourly basis that can help you keep your finger to the pulse of an ever-changing social media environment.
Social Capital Gauge
The Social Capital Gauge is an analytics tool that pulls data from a resource of over half a million campaigns and millions of social media data points. This helps users anticipate how much money they can feasibly raise for a project like the one they are undertaking.
Crowd Builder
The Crowd Builder gives users the ability to compare and contrast rates of success for campaigns across platforms. Knowing how much money has been raised by campaigns similar to your is one of many essential metrics that Crowd Builder gives you access to in order to determine which platform and category will work best for your campaign.
Supporter Analytics
Krowdster's  Supporter Analytics helps you identify a which supporters are most likely to contribute to your campaign. From there, you can target your social media use to make certain to catch their eye. The Supporter Analytics tool gives users access to information like the average donation amount of a given subset of supporters, the social media stats of repeat supporters, and information pertaining to what kind of rewards systems drew in the most supporters and offered the most bang for the buck. You can also see how campaigns similar to your own fared in a variety of categories.
Campaign Analytics
Krowdster's Campaign Analytics gives users access to highly detailed campaign data sets. This tool lets you determine how many campaigns are currently being run in a given platform, category, and funding range as well as information regarding how successful they are. It's the perfect tool to make sure ensure that your campaign is efficient as possible.
Creators Analytics
Creator Analytics give users information that is updated every hour for each and every platform currently in wide use. From this, users are able to see what methods campaign creators are using to get results in their specific category and geographic location.