Corel has been synonymous with creative software since 1989. That was the year the Ottawa-based company released CorelDRAW, the first graphic software designed for the Windows platform. Ever since the popular program was made available, Corel has developed a sterling portfolio of award-winning products that range from video and office software to graphics and photo-based materials.
This portfolio has enabled Corel to boast 100 million users worldwide. Moreover, it has cultivated a massive community of talented professionals that have developed a penchant for sharing their creations with each other. This includes diving into new Corel products that feature new means of expression, such as 3D technology.
While Corel does keep their headquarters in Ottawa, Canada, they do have major offices set up in the United States, Taiwan, Germany, Japan, and China. This international presence has allowed Corel to be a globally recognized name in the world of creative software.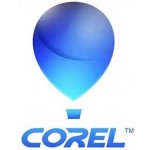 You can receive 10% off SITE WIDE at Corel using the coupon code '10CORELSAVE'. Simply add your purchase to the shopping cart where you will be given the option to enter your 'Coupon Code' to receive your discount.
Corel Coupon Code
If you are interested in checking out what Corel can do for you and your creative needs, you can do just that at a risk-free with our Corel coupon code. For a limited time, you will be able to enjoy 10% off of all products offered on the Corel website by entering the coupon code '10CORELSAVE'.  You do need to act fast on this special offer, as the coupon code will only work for a brief period of time.
All you need to do in order to reap this benefit is to add your purchase of the Corel products of your choice to the shopping cart. Once there, you will be provided with the option to enter the aforementioned discount code. Once this is entered, the 10% discount will be applied.
Our Corel Review
The main reason why Corel has been such a major player in the world of graphic design is because its products have always struck a balance between ahead of the curve and completely accessible to those that is not necessarily tech-savvy.  Each product that Corel develops comes with tools that are easy to use, allowing even the most novice user to hone their editing or graphic skills at a level they he or she can feel comfortable with.  But there is more than just technical aspects that make Corel so great. The intuitive nature of every one of their products makes them fun to use.  They are fun because they are designed to allow users to follow the progress of whatever project they are working on easily and fluidly, to the point where the journey from start to finish can be traced.  Ultimately, the intuitive nature could even encourage users to improve their skill set, just because it is so entertaining to do so.
Another reason why Corel's products are so great is that they are very easy to keep up to date. The company's website has a section devoted to downloads of the latest patches and updates on each of their products, so you'll have no problem running software or programs that are as developed as can be.  This is especially a great feature for people that are not tech-savvy, as these updates are designed to bring the software up to speed by simply administering a click.
Corel also is home to an impressive network of support that can assist people whenever they have questions or are looking to make that next step into fostering their creative talents. Their website's online learning center is a page featuring a treasure trove of written tutorials, video clips, and eBooks to help you dive into the depths of the products that they feature. The page even has links devoted to showcasing the Corel community's talent to further inspire you – a nice touch.
Notable Corel Products and Services
Graphic Design
Corel's corporate foundation has long been built on its graphic design programs. For instance, CorelDRAW has been around since the company launch in 1989 and still remains the company's signature product. This and other products such as PaintShop Pro are essentially "one-stop shops" for people's creative needs, ranging from designing graphics and creating online templates to cleaning up and improving photographs and images. They are collectively designed to be intuitive pieces of software that are accessible enough for novices, yet complex enough to keep those that are immersed into the world of graphic design thoroughly engaged.
Video Editing
Corel's family of video editing software provides users with different way to bring your creativity into the 21st century. Some products are designed for home use, while other products are built to enhance your videos with state-of-the-art design such as 3D effects.
Business Tools
Corel's products are not just all about creativity. The company also offers several popular programs that can be essential communication tools for your business. Items such as WinZip allow users to send massive amounts of files to other users in a smaller package, thus saving time and bandwidth space.  Other items provide users with a host of essential office programs that serve as the backbone of business operations. Chief amongst these is the WordPerfect software. This all-inclusive office suite allows users to create documents, spreadsheets, presentations, and PDFs – file types that people at home or businesses in a corporate setting use every day. This particular program is especially versatile, as it has the capacity to support more than 60 file types.
Apps
Corel's creative products are no longer confined to traditional PC-based software. The company offers a host of apps that allow users to create designs on their iPhones or Android devices. The apps also enable creative types to share their creations with other app users. Corel's family of apps also includes items that are ideal for various business usage, such as WinZip or WordPerfect.
Mac Compatible Products
Corel offers a compact list of Mac-friendly products that allow the creative process to continue on Apple products. These programs skew toward the company's line of design software, such as Painter Essentials and CorelCAD. However, some business tools such as WinZip are also available for Mac users to purchase and enjoy.