If you're looking to create attractive and functional websites without too much fuss, Bluehost provides the necessary tools and services. The company was founded in 2003. Its founders were looking to create a better hosting company using open source technology and based on their passion for success. It is today one of the largest cloud service providers.
There are now 700 employees in Utah delivering top-notch service to the Internet. Cloud service is available to people and businesses. Bluehost for Education provides web-hosting for students and faculty of educational institutions. This online service offers a platform for managing blogs, resumes, and class assignments online; clients even get a website before they graduate.
Bluehost's servers are maintained in-house. It also develops custom software to provide an authentic product and one the company has complete control over. Complete hosting comes at an introductory price of $3.95 per month. Extra services include assistance with website migration and also one-on-one training with a trained expert. There are quite a few web hosting options for the average user plus backup, security, and add-ons.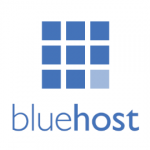 Using the link below you can get up to 70% off hosting with Bluehost! Simply select the plan that suits your websites needs and the already discounted prices will show up for you to compare. Right now they have an exclusive deal for MonetizePros readers! Get great hosting for only $2.95 a month!
Bluehost Coupon
Looking for Bluehost coupons? Our Bluehost discount is available now and allows you to save even more on the wide range of services available. The hosting industry is competitive which means coupons are available. Why not go for a deal even when the prices are low? Get your business off the ground or improve your personal website by taking advantage of the Bluehost coupon we are now offering.luehost All you have to do is follow the links on this page to find the discount deal. You'll see the coupon on your screen once the Bluehost website loads. Go for the coupon and then the signup process will begin. The discount will be automatically applied when you choose the plan you want to be a part of. Enter all contact info, payment method, and extras and submit the details to complete your order. You can now create websites at a discounted price for the duration of your first term.
Our Bluehost review
Bluehost's hosting options are quite extensive. These include shared, VPS, and dedicated hosting and support for WordPress. It even offers a hosting program for educators and students, while non-profits can take advantage of free service via a partnership with Grassroots.org. This includes 24/7 support and integration with MOJO Marketplace.
For all customers, Google Apps, SiteLock, and backup tools are provided. The interface is simple while other standouts include one-step integration with CloudFlare and Weebly site-building software. You won't find monthly shared hosting plans here, but add-ons are available for so many features. That's good, even if each one must be installed manually. The company is also aggressive with upselling its services, but if you find everything you need, that might not be bothersome.
Notable Bluehost Products and Services
Bluehost's introductory plan starts at $3.95 per month and comes with a 30-day money-back guarantee. You get a free domain and site builders, unlimited bandwidth, instant set-up, and 24/7 support. Plus, there's SSH/Shell access, an enhanced cPanel, and resource protection. Other products/features include:
Shared Hosting
Starting at $3.95 per month, you can pick the Starter plan with 100GB of web space, 500MB of email storage per account, 100 email accounts, and one domain. Websites are unlimited and space and bandwidth are unmetered for the Plus and Business Pro tiers. To top plan is introduced at $14.95 per month and includes $200 in marketing offers plus over $180 per year in extras, claims the company.
VPS Hosting
VPS plans are available in Standard, Enhanced, Premium, and Ultimate tiers. Introductory pricing is only applicable to the first month of service. It starts at $14.99 and goes up to the $59.99, for the first month, top tier which is normally $119.99 per month. You do get four CPU cores, 240GB SAN, 8GB RAM, and 4TB of bandwidth. Plans can be upgraded at any time to increase server resources and available capacity.
Dedicated Hosting
Also in Standard, Enhanced, and Premium tiers, dedicated server service tops out at four 3.3 GHz CPUs, 1TB of mirrored storage, 16GB of RAM, and 15TB of bandwidth plus five IP addresses.
Optimized Hosting for WordPress
Utilizing the company's VPS technology, its discounted WordPress hosting is offered in four tiers. For $12.49 the first month, less if you use our Bluehost coupon, the Blogger plan gives you 30GB of storage, 30GB of backup, 2GB of RAM, and five ManageWP sites. It also supports 100 million visits per month. Other tiers include Professional, Business, and Enterprise with unlimited visits, 240GB of storage, 8GB of RAM, and 30 sites. Users have everything they need to make WordPress sites user-friendly and secure.
Support
The Bluehost website's support section encourages visitors to use the self-help resources. You can search for answers to your questions or drill down the FAQ, WordPress, email, domains, account, and control panel categories by clicking on the respective icons. Help sections appear directly below. Clicking on the bottom level items will get you to comprehensive help pages. There is also a phone number and live chat feature. Check the status of specific servers on the notifications page, where you can also enter domain names or cPanel Usernames to view account status.
Affiliate Program
The company claims it's easy and quick to sign up for its affiliate program. Participants get a unique tracking code that goes on the affiliate's website, to account for all visitors. If you promote Bluehost on a website, it will provided you with $65.00 per referral. Free to join, the program has no cap on potential earnings and experts are available to provide support and advice.
Add-Ons
Integrate email, storage, calendars, and more. The full range of add-ons and Google Apps features is available by signing up and logging in.
Security
Security features include Apache Spam Assassin, Spam Hammer, and Spam Experts. Hotlink protection is also included. Bluehost also lets users create filters for email accounts, IP address blacklists, and password-protect directories. CloudFlare, a performance and security enhancing system, is offered by the company and lets you add SSL technology to your website.
Other Coupons and Promo Codes