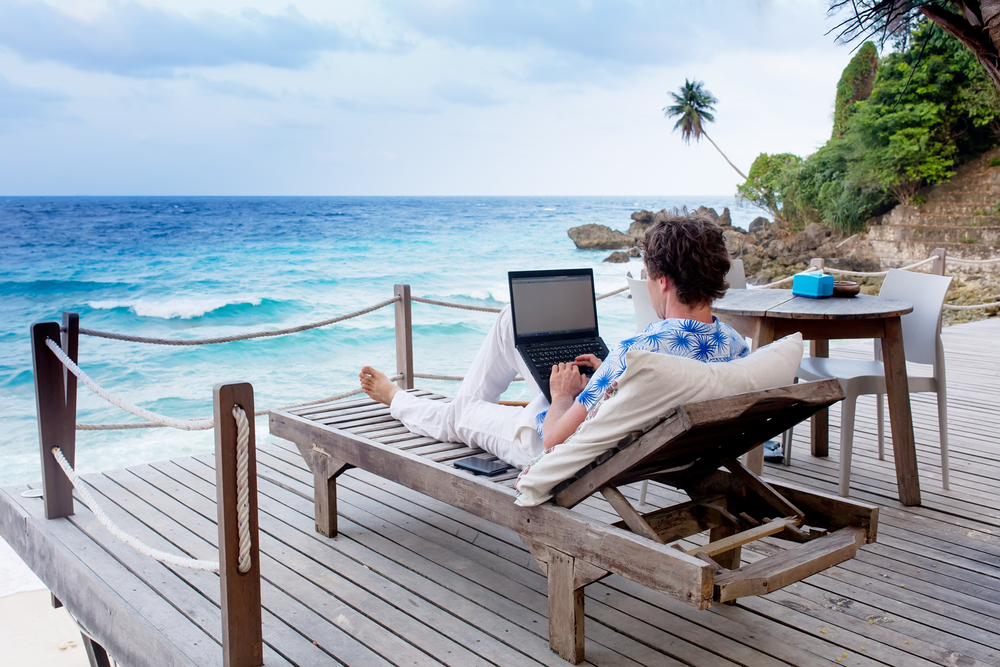 Who We Are:
MonetizePros is an industry leader in website monetization content and has been growing quality content for 5 years. We have a unique company culture, where we encourage balance, development of skills and personal growth. Each team member has the privilege to set their own schedules and work from anywhere in the world. We are a team of creative and smart individuals, and we are looking forward to work with passionate and self-driven people.
MonetizePros is a pioneer of the future of work lifestyle. With MonetizePros you can travel the World, live in that city you've always wanted to live in or simply avoid nasty commutes each day. Realize your ideal work lifestyle while taking your career to the next level with MonetizePros.
What we Offer: 
Be a part of a team which is fun, driven and ambitious.
Opportunities to learn new skills and develop existing skills.
Great compensation upside with strong performance.
Flexible schedule.
Location freedom.
Fast-track promotion opportunities.
Opportunity to move-up.
Lucrative bonus programs.
Who we are looking for:
An enterprising go-getter that can drive results for MonetizePro's revenue streams, quality content and user engagement. The successful candidate must:
Have a strategic vision and strong entrepreneurial drive – one who understands how to transform goals into an executable action plan.
Be versatile and thrives in an environment that changes on a daily basis.
Have a wide variety of skills and has the drive to learn many new skills.
Demonstrate an unrelenting attitude to learn and try new endeavors that are unfamiliar.
Be tech savvy and has beginner to intermediate coding skills.
Have the dream to work from any country and can excel in any working environment.
Show extraordinary sales and interpersonal skills.
Be independent – a self-starter that has initiative and can work effectively with little or no supervision.
Intrepid approach to new business opportunities and learning new skills.
Your key responsibilities would be to:
Engineer an action plan to dramatically increase qualified traffic to MonetizePros.com.
Test and optimize to improve lead-based conversion rates and revenue streams.Pros.com.
Pioneer new features on MonetizePros.com to improve on-site engagement or widgets to drive qualified traffic.
Grow site traffic via optimizing current marketing channels and creating new marketing channels.
Interpret relevant site metrics to make key decisions for next improvements.
Come up with new business opportunities for MonetizePros and present to CEO.
Work closely with the UI Designer to implement MonetizePros design improvements, new infographics and illustrations.
Work with Marketing Specialist to implement new content strategies to grow quality content on MonetizePros.com
Collaborate with CEO to explore new revenue streams and business opportunities.
If you're interested to learn the ways of the digital nomad, please fill the form below:
[wd_contact_form id="10″]