In this ad network review, we will be looking at video intelligence or vi.ai, one of the video ad networks that you should have already known by now. Before we start the review here are some things that you need to know. As more viewers drift towards watching videos rather than reading articles, plenty of publishers have also migrated from writing content to making videos.  To catch-up to the trend, publishers have diverted their attention from articles to audio-visual content. Gone are the days when you would sit in your chair for hours and write engaging content. These days you would need to make your script, shoot your video, edit it, and make it compatible with multiple platforms.
According to a research done by Usurv, there is a huge statistical advantage that you will get when you deliver your content through video. In these days, visitors and viewers are more likely to share and interact with video content over text content.
It was stated in Usurv's recent study that consumers and viewers are 39% more likely going to share your content if it is delivered through video. Consumers are more likely going to comment on your video content by 36% and more likely going to "like" your content by 56%.
The numbers don't lie. According to KPCB, online video accounts for 74% of all online traffic in 2017.  Let's not forget to mention that Youtube has over a billion users which are a huge portion of all the people on the internet. Basing on these numbers alone you can tell that video content is slowly taking over.
Introduction to video intelligence (vi)
The company video intelligence (vi.ai) is a video ad network geared towards helping publishers to monetize their video content or to embed video content without having to create it themselves. They promise high CPMs and high fill-rates from premium demand. There are currently two platform options available for publishers. The free tier for publishers with 100k or less monthly impressions and the pro tier for publishers with more than 100k monthly impressions.
They currently have over 12,000 apps and websites under their wings. These include premium brands such as Mail Online, Viber, Luxia, ooVoo, and Viewster. One of the reasons why they have attained these many publishers is because of their effective ad tech and their easy integration. Their algorithm matches your content with the video ads they serve. What makes things even more awesome about vi is that their ads don't come from just random brands. Most of the ads they serve are reported to be from Fortune 500 companies.
Video intelligence is an SSP which means they do not buy inventory on the open market. They provide their publishers with contextual in-stream and out-stream ad units which are served to the publisher's content through a native player. They only accept medium placement sizes or larger. The minimum width for mobile is 301px and the minimum width for desktop is 336px.
What makes vi different from your conventional ad network? Well, video intelligence is a video ad network however they also allow publishers who do not have actual video content to use their services.
Application and Prohibitions
Using vi is as optimistic as it gets. All you need to do is submit your application, integrate and earn. If you would like to try out Video Intelligence you can easily apply by scrolling down to the bottom of this page and input your details. Be sure to read their terms and conditions first before you complete your registration.
After you have submitted your application you will instantly get vetted whether your domain has passed their process. They strictly prohibit adult content, violence, illegal content, hate speech, and fraud. They run a proprietary tool that draws out data and information non-stop. This tool includes Google Safe Browsing, public malware lists, blacklists, Alexa and Integral Ad Science.
Vi has a very strict filtering system. They only serve ads to brand-safe content. Even if you have passed the application if your current content does not pass their standards they will exclude your inventory from being sold. They have stated that publishers who do not comply with their filtering will be excluded and notified about the exclusion.
Now that you have gotten information about vi's prohibitions it's time to learn about their fees. As we have mentioned above, they have two tiers. One for publishers with 100k or fewer impressions per month and one for publishers with more than 100k impressions per month. The cut they take from your revenue is pretty much the same from the two tiers. You can refer to the table below. The only difference is that the tech fee for ad servers for the free tier is at zero cost.
As you can observe vi charges you for 3rd party verification which we didn't really get at first. Initially, we thought that it was a bit pricey since you already had to pay the other fees. So we took it one step forward and did better research and asked around some of their publishers about it.
After we have done our research and snooping around, we found out that paying for 3rd party verification is somewhat a blessing in disguise. Turns out vi's verification is done by the best of the best which leads premium big game advertisers to advertise through them. This means that they will provide you with better advertisers who are going to pay more money which leads to more money for the publishers. In fact, we need to give them credit for showing the fee transparently instead of adding it as hidden charge like some ad networks have been reported to do.
video intelligence (vi) Review for publishers
Now that we have already covered the introductions and background of video intelligence let us go ahead and start the full review. We have gone through multiple weeks to get the results by testing the ad network in multiple aspects such as their ad tech, their payment system, support system, and overall performance. We have also talked to third-party reviewers and some of their publishers to get an honest review of the true capabilities of video intelligence.
How long will you see the results?
After connecting your website to the advertisers by installing the code into your website, you will see all the traffic coming. It depends on which countries your traffic coming from.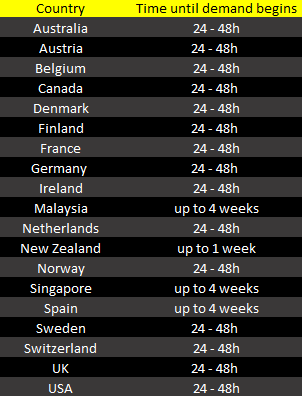 How to set up the player?
There are two ways to set up the player into your website.
Direct integration: find integration tags in your VI dashboard and fill the form like a domain that you want to monetize and type tag. VI will give you both video content and ads that you can customize the font, text color and size, and background color 

Integration via WordPress plugins: there are some WordPress plugins you can install that respective with VI like WP insert post ads, WP Gas, WP Insert, WP Quads, WP Quickadsense ( New )
What we like most about video intelligence:
Easy integration for in-app, mobile web, WordPress
Rev shares up to 70%
Most their advertisers are Fortune 500 brands
Publishers get premium video content from well-known providers
Compatible with Google Adsense
WordPress plugin available
User-friendly dashboard
On time payments
What we liked least about video intelligence:
Monthly payment
Minimum payout of $100
No payment interface
Limited payment methods
Publisher Requirements:
Terms: https://www.vi.ai/terms-publishers/
Traffic Minimum: No minimum traffic requirement
Language Requirement: No language requirement, they accept all languages
Prohibitions:
Adult content
Violence
Illegal content
Hate speech
Sites with fraudulent traffic
Additional Info: All Content should be 100% Brand Safe to get approved by video intelligence.
Company Stats:
Head Office: Zurich, Switzerland
Other Offices:
Berlin, Germany
London, UK
Kiev, Ukraine
Timisoara, Romania
Sydney, Australia
New York, USA
San Francisco, USA
Ad Serving: video intelligence has stated that their strongest demand is in the US, UK, Germany, and Australia, followed by France, Nordics, Benelux, and SEA, however, they serve internationally
Categories: Native video advertising
Advertisers: Fortune 500 brands
Year Founded:  2008
Company Type: Venture Capital funded
Company Size: 100-150 Employees
Operating Status: Active
Payment Information:
Payment: Once a month
Payment Methods: Wire transfer & PayPal
Minimum Payout: $100
Contact and Support Information:
Emails:
Website: https://www.vi.ai
Contact Page: https://www.vi.ai/about-vi/#contact
Knowledge Base: https://www.vi.ai/publisherfaq/
Facebook: https://www.facebook.com/videointelligence
Twitter: https://twitter.com/tweetvi
LinkedIn: https://www.linkedin.com/company/10646456/
Instagram: https://www.instagram.com/videointelligence/
Advertisers and Offers:
Offer Types: CPM
Ad Types: Native video advertising
Verticals: Any category except adult, illegal streaming sites, hate speech sites
Network Size: 21,000+
Ad Targeting: Video intelligence claimed that most advertiser want to buy inventory in these countries : USA, UK, Germany, Australia, France, Denmark, Sweden, Finland, Norway, Belgium, Netherlands, Singapore, Malaysia, Thailand, Indonesia, Vietnam, Canada 
Tech Implementation Rating: 5 out of 5
Vi offers in-stream ads that they call "vi stories" for publishers interested in monetizing their mobile and desktop inventory. Their in-stream ads serve pre-roll and mid-roll on both video sites and sites without video, where they provide the video content as part of the ad unit. They do not serve post-roll.
The ad unit provided by vi stories comes in two player sizes which are medium and large. In addition, it can be customized to float. It means that you can set your ad unit to appear on top of your content which makes it appear as if it is "floating". Floating ads will appear on your content uninitiated which means that there can be more chances of your visitors from seeing the ad.
Vi also serves out-stream ad units which they call "vi moments" which was specially designed for publishers oriented with mobile in-app inventory. The player comes in medium and large. In addition, it can also be served on a native full-screen however it is currently exclusive to in-app units.
Vi's algorithm ensures that it will only show ads related to the content you are writing about. Their video content runs on virtually any platform or device and is optimized for quick load time. Your display ad units are required to be medium or larger. They have a minimum requirement. 301px for mobile and 336px for desktop.
Although monetization might work best with vi's very own SDK (software development kit), they can also provide you with a tag integration to meet their demand. They have an SDK for both android and ios. Publishers who want to integrate their video ads into a CTV application can make use of vi's CTV SDK.
Their product – vi stories unit or out-stream video ads run by vi's small piece of JavaScript using their own proprietary player.
The implementation of their tech is pretty topnotch and the whole process is outstanding. This is why we gave it a perfect 5 out of 5.
Reporting Interface Rating: 4 out of 5
Let us show you how the entire interface looks. When you have been approved as a publisher, you are granted access to your very own dashboard where you can run everything in one interface. You will also be assigned account manager who is going to help you with everything.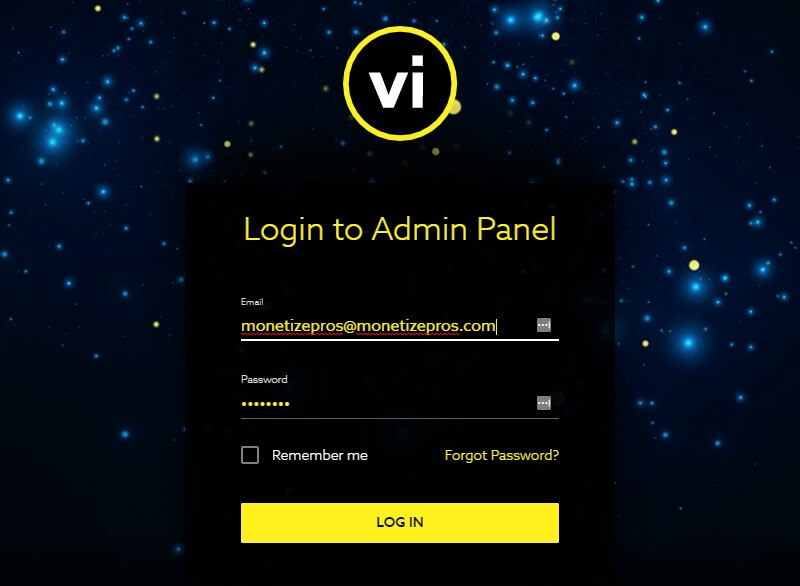 The dashboard is easy to use and sufficient. You will be able to manage video player, incoming advertisements, and inventory from one user interface. You will also be able to configure your integration tags and profile settings.
Their reporting interface is very straightforward and easy to read. You will be able to filter out which dates you want to see and they will be displayed accordingly in real-time. It does lack some more filtering and sorting functions that is why we gave their reporting interface a strong 4.
Payment Rating: 3 out of 5
We have anonymously tested their payments through an account we made. We were also able to communicate with three of their publishers. So far from our test and from the feedback of the publishers, vi's payments are always on time. However, you do not have control over when you would like to receive your payment as they do not have a payment interface. But for all you analytics and stats oriented publishers out there who would love to see their numbers, you don't have to worry. Vi has already said that they have a payment interface being developed as we speak. Won't be too long now till they will have a fully functional payment interface up and running.
Payments are made only once every month plus there is a minimum payout of $100.00. Payment methods are also limited. You only have the choices of a wire transfer or through PayPal. This is why we rated their payment rating a 3.
Account Help Rating: 5 out of 5
Every publisher is assigned to their personal account manager which will help you out with almost anything you would need assistance for. We have experienced how amazingly helpful and knowledgeable an account manager from vi is.
They have an informative knowledge base that you can use to quickly find the information you might want to know. If it isn't in the knowledge base you can contact them directly by email or through your dashboard's support form. We have tested their support system anonymously and asked their publishers feedback regarding their customer support and account help.
Performance Rating: 5 out of 5
In almost 2 months of testing and research, we have gotten positive results. Performance wise we were easily able to get over 100% fill rates to go along with high CPMs. We were able to get a decent net revenue on our dummy domain which we use for testing. Overall we give their performance a perfect 5.
Overall Rating: 4 out of 5
Pros of using video intelligence (vi)
You get high CPMs, high fill rates, top-notch ad technology implementation and amazing performance. It requires you very little effort to integrate and the support is great.
 Cons of using video intelligence (vi)
The only imperfection we see with vi is the lack of sorting and filtering with their reporting interface and the fact that a payment interface is non-existent. Payments are only once a month and you can only get your money through PayPal or wire transfer.
---
FAQ's
What are the Video Intelligence publisher requirements?
There are no minimum traffic or language requirements to apply as a Publisher of Video Intelligence. It's suggested your traffic is from 17 of their listed countries. Your content is prohibited from including adult content, violence, illegal content, hate speech, and sites with fraudulent traffic. Your website must be manually vetted and confirmed to be "brand safe".
What is the Video Intelligence revenue share?
Video Intelligence pays publishers up to a 70% revenue share monetization, negotiated in your publisher agreement. The revenue share is calculated on net revenue. Net Revenue is revenue after ad serving fees.
What are the Video Intelligence payment methods?
Video Intelligence offers publishers 2 payment methods, bank transfer and Paypal provided your balance meets the minimum payment threshold.
What is the Video Intelligence minimum payment threshold?
Video Intelligence has a minimum payment threshold of $100
---
Editor's Conclusion
​With the internet traffic globally leaning on videos over written text it is important as a publisher to evolve along with the trend. Publishers who do not want to be left out and forgotten need to understand that the digital world is rapidly evolving. Video ad networks are providing a strong number of revenues to their partners. It has become a very good source for ad revenues.
Video intelligence looks really promising. We have done the test and research. The results show that vi has great performance. You get high CPM's that go along with high fill-rates. They have over 12,000 partnered publishers and this includes Viber. Most of their advertisers are Fortune 500 companies which can provide publishers like you with more ad revenues due to the 70% rev shares. There is no doubt that performance wise vi is a great ad network to sign-up for. Their Ad tech implementation is superb and their verification partners are best-in-class. You will also be getting an AI-powered Yield Optimization Solution with highest eCPMs.
If you are looking to monetize your video content or want to get additional ad revenues through video ads on your website then we recommend video intelligence for you. You can check them out by visiting their website at vi.ai.
Enter your text here...