The Media Buyers is no longer active or acquired by another ad network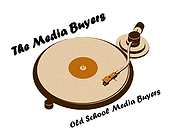 The Media Buyers has been founded in 2017 by Ad-Network veterans with 5 years of experience. This is an updated review as of August 2017.
Media Buyers: The Old School Media Buying Adult Network
Since its inception, The Media Buyers network has continued to work with global traffic partners and delivering unbeatable CPM with both publishers and advertisers across the world. The Media Buyers Ltd is a supply and demand advertising network providing blog and website owners a lucrative way to monetize their sites. From its headquarters in Tel Aviv, Israel, The Media Buyers ad network has a global reach with publishers and advertisers from all corners of the world. The network works closely with all types of online streaming and content delivery sites. With over 20 years of experience in the advertising industry, the company perfectly understands publisher needs, capabilities, and everything required to create smarter revenues from their blogs and websites.
The Media Buyers network recently expanded into the adult network to incorporate sites with adult content in its ever-expanding network. The network focuses on helping publishers in a wide range of adult niches to generate additional income using smart bland-in buttons and sophisticated pop algorithms capable of optimizing offers in every category. The network presently specializes in adult advertising as well as other forms of online advertising.
The Media Buyers adult network provides direct adult offers including CPI, CPL, CPS, and CPA. You can contact your account manager or support for specific offers according to Geo or via smart links. As of June, the network had grown by 78% with more direct publishers joining the Media Buyers family. Currently, the network claims to be generating more than 10 million pops every day worldwide from direct adult sites. You can contact support to check the quality of traffic they provide or accept.
Publishers can benefit in diverse ways when working with this network. The Media Buyers Ltd provides publishers with these key benefits:
Increased revenue by empowering you, as a publisher, with smart ways to increase your banner CTR and CPM using advanced non-standard creatives.
Valuable knowledge to market your site and reach an even wider audience. The network has a huge knowledgebase built from 100 direct sites in the online advertising and content streaming industry that they love to share with their publishers.
Sophisticated algorithm combined with direct exclusive offers that make the network uniquely different from other ad networks.
Advertisers benefit from targeted traffic since the network works directly with its publishers to ensure advertisers enjoy the best quality traffic first hand. They work with every type of targeting to give advertisers maximum benefits and the best ROI. They'll only drive relevant traffic to relevant offers. These benefits to advertisers are beneficial to publishers too since there'll never be a shortage of offers if satisfied advertisers keep coming back for more high quality traffic.
One of the most attractive features of this network is its detailed yet easy to use dashboard. The dashboard provides you with an easy way of creating and managing widgets as well as a detailed reporting section that gives you accurate performance of each widget you are running on your blog or website.
The Media Buyers publishers have different options of displaying ads on their blogs and sites. Ad placement is at the publisher's discretion. For instance, you can display desktop ads as header widgets, exit pop-ups, sidebar widgets, or as a widget under your blog post or article. They provide mobile ad options too such as header and under-the-content widget. All advertisements are relevant to the niche or category of your website.
The network accepts publishers from all countries. They specialize in desktop only GEOs and are currently accepting Latin America and Asia category for adult and mainstream offers. However make sure to read the application requirements before you apply. They work with offers that allow adult payment terms with Net 15 minimum integration as well as direct offers with better net terms.
It is also worth pointing out that the network has a good referral program that pays you 10% of each of your referral's earning. This is unlike most companies which provide just 5% in their referral programs. You earn 10% of all your referrals income for life.
The Media Buyers ad network provides an easy way for publishers without much experience in online advertising to monetize their sites with relevant ads. The network has years of experience in the industry. Compared to other relatively newer networks, the Media Buyers Ltd is one of the best options out there for adult content publishers.
Overall Rating: 4 out of 5
What we like most about The Media Buyers: They accept adult content unlike most advertising networks, easy to integrate widgets, higher payout rates, 10% referral program, and an active customer support.
What we like least about the network: No automatic approval for new publishers.
Publisher Requirements
Publisher Application: https://www.themediabuyers.net/
Minimum Traffic: None
Publisher Language Requirement: Primarily English
Prohibited Content: The company will not deploy ads on properties with defamatory, libelous, abusive, illegal, and discriminative content. The Media Buyers Ltd reserves the right and discretion to disable its ads on any site at any time.
The Media Buyers Company Stats
Support and Contact Information
Advertisers and Offers
Advertising Types: Text, Display
Offer Types: Widget-based traffic CPI, CPL, CPS, and CPA.
Tech Implementation
The Media Buyers Tech Implementation Rating: 5 out of 5
From its simple but detailed dashboard, the network has a rather straightforward ad widget integration system. You'll be provided with different options to create and customize widgets. Their Self-Serve publisher dashboard features five sections namely the main dashboard, publishers section, analytics, referral program, and preferences.
The Media Buyers Reporting and Admin Control Panel
Control Panel and Reporting Rating: 5 out of 5
Main Dashboard gives you accurate details on your ads performance in the last 7 days, yesterday's top sites by net, yesterday's to 10 sites by impressions, yesterday's top 10 advertisers by impressions, and yesterday's top 10 countries.
You can also create a new note widget from the dashboard, a new analytics table widget, a new analytics pie chart widget, a new analytics bar graph widget, and a new analytics line chart widget straight from the dashboard.
The publisher's tab takes you to a page where you can add a new site or manage existing sites. The analytics tab takes you to a page where you can view detailed reports about each site you are running ads on. You can filter reports generated according to several filters such as the type of report and date range.
The referral program section shows you how the publishers you've referred are performing as well as the income you have generated from your referrals. You'll get your referral link to refer other publishers to the network on this page. The preferences page has all your important personal and account details. From this section you can edit personal details including your password and name and even get cookie pixels for your retargeting campaigns.
Overall the network's admin panel and reporting is easy to use even for first time users. You can always ask your account manager for assistance in matters such as creating and implementing new widgets if the process at first seems daunting to you. However, you can create, manage, customize, and save widgets easily on your own by following simple instructions. The dashboard also gives you accurate daily reports on different performance aspects of each campaign you've launched before. You can easily view the figures, charts, graphs, and reports or even sort them according to date range and other filters. The reports can be saved for later analysis.
Available display ad unit sizes: The network has a wide range of widgets as well as smart bland-in buttons and sophisticated pop widgets.
The Media Buyers Payment
The Media Payment Rating: 4 out of 5
Payment Terms: Net 30 and Net 15
Payment Methods: Paxum, PayPal, Wire
 Account Help
The Media Buyers Account Help Rating: 4 out of 5
Knowledge Base URL: N/A
Personal account manager: Yes
Ease of contacting support: The support team is easily accessible via email.
Besides the easy to reach support team, each publisher is assigned a personal account manager to help them with any issue or question the publisher may have. The Media Buyers network is a fast growing company in an industry dominated by larger players but their support team is more reliable than most of these larger advertising companies.
Editor's Review of The Media Buyers Network
The Media Buyers Ltd provides a lucrative opportunity for publishers with sites in the adult niche to monetize the sites with better paying ads. The Tel Aviv, Israel based company has a wide reach globally with publishers and advertisers in every corner of the world. With 5 years of operation, the network understands perfectly the needs of its publishers and numerous ways to assist publishers make a decent income from their traffic. It is a fast growing network currently serving over 10 million pops worldwide every day. It is no wonder that the network had grown by 78% by June with more publishers signing up in the last few years.
There aren't many advertising networks that allow publishers with adult content on their sites but The Media Buyers ad network has continued helping publishers in diverse adult-related niches generate income via sophisticated pop ads and smart widgets. They have a wide range of adult offers in different verticals including CPL, CPI, CPS, and CPA. Publishers seeking for specific offers can always contact their account managers to determine if the offer is available.
Some of the key benefits publishers get from the network include increased revenue from advanced methods that help to increase banner CTR and through the use of advanced creatives, valuable marketing knowledge derived from more than 100 direct sites, and a sophisticated algorithm that ensures your site gets the most relevant offers. In this network, ad placement is at your discretion. You can place whichever ad you think is relevant to your site in the most appropriate format, from header widget, sidebar widget, and a widget just below your blog post to pop ups and other display formats. Mobile ad options are available too.
Another great thing about The Media Buyers ad network is its detailed yet intuitive control panel. You can easily create, customize, and save ad widgets straight from the dashboard. The control panel also includes important sections such as the publishers section that shows you the sites you are running campaigns on, analytics, referral program, and your account preferences section.
Pros and Cons of the Media Buyers Ad Network
Pros:
Adult sites are accepted
They have easy to create and customize widgets
A better paying referral program that pays you a lifetime 10% of your referrals' earning. Other companies pay 5%.
An active customer support
An easy to use control panel
Accurate daily reports
A wide range of offers
Better payout rates
Cons:
They don't approve publishers automatically. You'll need to have your site verified.
They don't provide hourly reports
Final Thoughts
Although relatively new in the adult ad market, The Media Buyers network is a highly recommended option for publishers with adult content. Keep in mind that most networks out here don't accept adult content and the few that do have paltry payouts. They have a better referral program than most ad networks. Their referral program pays 10% lifetime while the rest offer just 5% of your referrals' earnings. If you are looking for an easy to get into network that accepts both adult and mainstream content, then The media Buyers ad network is worth looking into. We highly recommend it.
 "This The Media Buyers  review is a great example of genuine reviews MonetizePros does for many ad networks around the world to build transparency for publishers. If you work with an ad network and would like to be reviewed, please find out more here about our Ad Network Marketing Plan."