My name is Karl and I run MonetizePros.com. I started my first blog almost 7 years ago and the journey has been life-changing for me in dozens of ways. I've made tens of thousands of dollars, lived in many tropical countries (currently Thailand), met hundreds of amazing entrepreneurs and much more.
​When I first got started it was simply for fun and some side income. I never expected it to turn into such a high-paying career. But, I'm not special - I'm just like you, an average guy.
​Now my goal is to help other people who are in the same position I was, start their own blogs. Follow this step-by-step tutorial and I'll show you exactly how to create a blog that'll make you money for years to come and change your life. It's simple.
Why would I want a blog?
Okay, okay. Depending on what background you come from, blogging may sound like a waste of time.
When I talk about blogging, I don't mean filling out your personal journal for others to see. I'm talking about writing high-quality articles on subjects people care about and solving their problems. This kind of blogging is what makes you money.
Top bloggers are making hundreds of thousands of dollars per year and some of these guys started only a few years back.
Even if that's not your main motivator, you'll:
Build credibility online and establish your expertise
Become a better writer and thinker
Get more client-work
Make your resume stand out
Learn new things
Have a blast while doing it
Do you want to learn how to start a $1,000/month online business?
If you're still not convinced, I recommend you read this post: 46 Reasons You Should Start a Blog Today
​
Read this part carefully
I know what you're doing right now. You're making up a million excuses right now to not do this.
STOP.
It may sound like I'm selling "the dream" to you, but the truth is, I'm not selling you anything.
I'm trying to help you out. You're not going to become a millionaire overnight, but this is what you NEED to do if your goal is financial freedom and location independence, with an enjoyable job.
Here's a small list of things you're worried about right now:
Blogging is too expensive!
I don't have the time for this.
No one is ever going to read my blog
I'm not going to make any money
I don't know what to talk about
BLAH BLAH BLAH
Now stop it. Everyone is afraid when they're starting something new and important, but there's nothing to be afraid of.
This will be an investment of about 13 cents per day for you, it'll take two hours of your time every single week and I'm going to help you out every step of the way.
I'll show you exactly how to get started, how to publish your first post, how to design the blog, how to monetize it, how to get visitors to it and everything else you'll need to know.
There's no programming knowledge needed, barely any money and a little bit of time. Just get started!​
How to Start Your Blog in 9 Simple Steps
Step 1) Find your niche
Before you actually learn to do this, you need to figure out what you're going to be writing about. One of the key "secrets" to blogging success is choosing a niche (basically a topic) that you have an interest in and most importantly, have the ability to compete in.
Choose a niche too small and you'll run out of blog post ideas, make a lot less money and be limited to just that industry. Choose a niche that's too broad and you'll probably have a hard time competing and getting any visitors to your blog.
When you choose a niche, go for one that:
You are super interested in
Has an upwards trend
Has more than one monetization opportunity
You've already got knowledge about
Has relatively low competition
Examples of (good) niches:



Deep sea diving
Dirt bike racing
Swimming techniques
First aid training
Bear hunting
Saving for college
Labrador training
Step 2) Choose a content management system (CMS)
A content management system is the software your website runs on. That's where you're going to log into to actually write your posts, change the design, manage the comments and so on.
We've actually written a very in-depth post about the best blogging platforms on the market and compared them all.
The conclusion was to use WordPress as we'll be doing with this tutorial.​
Of course, you can use a programming language and code a website from zero, but we're trying to show you the easy way. There're hundreds of pre-made content management systems out there that make your life easier.
There are two super common ways of starting a weblog, one of them is good, the other is bad.
Over 1,000 people have taken our free online course that
teaches how to start a niche online business selling Amazon products.


Using an online blogging platform
There are a bunch of websites you can register on, such as Webs.com, Weebly.com, Blogger.com. You simply sign up on their website and you have yourself a blog, this takes like 30 seconds. This is the bad way I was talking about.
Here's why you shouldn't use an online blogging platform like Blogspot:
They can delete your blog at any time
You can't use your own domain name
There's virtually zero flexibility with the blog
It's more expensive in the long run
You're not allowed to monetize the blog but they will
You do not own it
So what's the solution?
Go with the self-hosted version of WordPress. This means that you'll have have the files of your website on a server (which is a tiny investment) but it'll also mean that you own everything and control everything, which is an amazing position to be in.
You'll be able to design the site how ever you want, change any code, install amazing plugins that make your website better and so much more.
Here are some stats about WordPress to get you even more excited:
There are over 74,652,825 websites powered by WordPress
48 out of the 100 top blogs in the world are powered by WordPress
WordPress is available in 60+ languages
22 of of 100 domain names registered in the US will be WordPress websites (120,000+ new domains are registered on a daily basis)
43,139+ WordPress plugins available
Impressive, isn't it?
WordPress is super flexible
Although it started out as a simple blogging platform, it now powers not only the top blogs but millions of business websites out there as well. The New Yorker, BBC America, Best Buy, Fortune, Forbes and even Samsung use WordPress. No matter what kind of website or blog you're looking to create - WordPress can do it with ease.
Ease of Use
Out of the thousands of people who start using WordPress every single day, the majority of them do not have a technology or computer-related background. WordPress has been created with average person in mind. Everything ranging from setup to design and writing your first post is super simple, your 95-year old grandma and 5-year old cousin would both be able to do it, especially with the help of this guide.
It's FREE!
WordPress is open-source, which means all of it's code is publicly available for anyone to use. You don't have to pay a single penny to use the platform itself, the only investment you will have is a web server to hold the files so that your website is online and accessible by others 24/7.
Search engine friendly
Let's face it, having a blog sucks if no one is reading it. WordPress websites are super search engine friendly which means traffic generation will be much easier for you. There are thousands of examples where people with zero marketing background simply share their thoughts and then build up a following through Google's organic results. WordPress makes this much more likely to happen.
Reliable
I've been using WordPress for over six years on 30+ different websites and I've never been able to break it. There's not much you can break when it comes to WordPress and that's a super good thing. The last thing you want is to deal with technical issues you have no idea about. It can be a major time-suck with other content management systems.
Step 3) Choosing and buying a domain name
Learning to set up and design your blog is one thing, but it also needs a name. Your domain name is how your audience will be coming to your website, what they type in their browsers. As you know, our domain name is MonetizePros.com. Every single website has one and we need to figure out what yours is going to be.
Here are the 8 rules I follow for choosing the perfect domain name:
It has to be clear

and understood in a second

It has to be brandable (think Google.com VS SearchForWhatYouWant.com)
Keep it short (2-3 words maximum)
NO HYPHENS!
Keep the name flexible, don't limit yourself
Only .com domains!
Use a keyword in the name if possible
Don't overthink it, choose something!
One of our students just earned $1,159 commission from Amazon
in one month after taking our FREE course (See proof)

Good news!
If you stick around for the rest of this guide, I'll show you not only how to build your very own site but also how to send the traffic of people to that website to buy whatever you decide to sell on it!
Step 4) Choosing a web hosting company
As you already know, when you're looking to start your blog, you have to go with a self-hosted WordPress solution, it's a no-brainer. That means you'll need to have a web hosting company who will keep your website up 24/7. Here are the key criteria to look out for when choosing a hosting provider.
Speed
Site-speed is critical and one of the main factors of that is the web hosting company you decide to go with. No one wants to wait for a website to load in 2016, if it takes more than two seconds, it's easier to hit the back button and go to another website.
That means you lose a potential customer or reader. Not only that, site-speed is super important for Google rankings - it's one of the many ranking factors. Google will not display websites on the top of their search results that take ages to load, period.
Uptime
Your blog/website is no good if it's down when a user is trying to visit. Unfortunately, a lot of hosting companies have server overloads and other technical difficulties that cause websites to go down on a regular basis.
As a website owner, it's a horrible feeling for two reasons: you cannot do anything about it and you're losing money. Choosing a reliable host will help with this problem and we've got an amazing recommendations for you. How does a 99.9% uptime guarantee sound? Stay tuned.
Price
Price is always an important thing, no matter what we're talking about. Hosting comes in a myriad of different price ranges, it can be anywhere from 3 dollars a month to 3,000 dollars a month. The thing web hosting companies don't want you to know is that you don't NEED to spend a lot of money. I'm confident in saying that 80% of you will only need to spend 3-5 dollars a month on hosting and I'm going to show you which one to get. Hint: It's going to be an investment of 31 cents a day, that's it!
Support
Web servers and websites can get super complicated when you run into some kind of problem. I'm not a tech-person and I don't expect you to be one either, that's why having access to 24/7 support is one of my main criteria when choosing a hosting company. The company we'll be introducing you to, has 24/7 live chat support that will help you out INSTANTLY!
Our web host recommendation
The hosting company we recommend is Bluehost. They started way back in 2003 and by today they employ over 700 people.
At the same time, they have 24/7 live chat support that will solve any problems you might have, instantly. They're specialized in hosting WordPress sites, which is exactly what we're going for with this tutorial. The smallest package they have will be an investment of less than 13 cents per day and will power one website, up to THOUSANDS of monthly visitors.
This is an exclusive discount Bluehost has given MonetizePros readers. If you act now, you can get up to 70% discounts on the cost of any website hosting package you chose, (woohoo!) and assisted website migration if you're coming from another hosting provider.
Last month their uptime was 99.999% and they've also said that if you experience any trouble at all, they are ready to help you out in any way they can.
Don't forget to sign up to our free course that'll teach you from start to finish how to create an online business with all the things we talk about on this page.
Step 5) Setting up your web hosting
Setting up your web hosting is the first step in learning how to create a blog. It's super easy and requires almost no effort on your part. Here's how to do it.
Start off by clicking our coupon in the box below. This ensures that you get the absolute best price and all of the bonuses Bluehost has given our readers - such as the 70% discount off any website hosting package.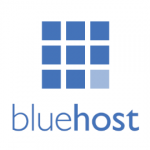 Using the link below you can get up to 70% off hosting with Bluehost! Simply select the plan that suits your websites needs and the already discounted prices will show up for you to compare. Right now they have an exclusive deal for MonetizePros readers! Get great hosting for only $2.95 a month!
There have been 23,842 people who've saved money with this coupon already. Join them!
On the page set up specifically for MonetizePros readers, you'll find reference to this 70% discount being offered to you.
We recommend choosing the "Prime" package as it'll let you have unlimited number of websites, unlimited website space, a FREE spam expert service, FREE domain privacy, Sitebackup pro and much more at the CHEAP price of only $5.95 a month.
It's relatively cheap and you're going to make your money back in no time, but if you're on a seriously tight budget, the "basic" plan would work, too.
After you have selected a plan, you will be asked what domain you would like to name your website. Please write in the name you have chosen.
After you have placed your desired domain name, you will go through usual account information and payment information procedures.
You will first be asked your account information, please fill up everything.
You will then see a preview of your package information. In this page you can see how much you will pay, the duration of your plan, and the inclusive packages and deals with your plan. If you want to get more info about a service, you can click "more information".
Finally, you will be asked for payment information.
Step 6) How to Install WordPress
If you've listened to our recommendation and bought your web hosting at Bluehost, setting up WordPress will be super simple and take only two minutes.
Once you've made your payment to Bluehost, the first step to creating your blog is to log in to the Bluehost user area with the credentials you signed up with.

Once you have done everything, you will receive a confirmation email from them in a matter of minutes. Please proceed to the next steps for account confirmation and initial set-up.
1. Open the email and confirm your account.
2. Sign-in to Bluehost using this link: https://my.bluehost.com/web-hosting/cplogin
3. Log-in
4. Start initial set-up (don't forget to choose WordPress)
Finished! Your blog is now up and you'll be able to access it at yourdomain.com.
To access your websites admin panel, head to yourdomain.com/wp-admin/ and sign in with the credentials you chose at step 2.
NB! You have to complete step 6 before moving on!
Step 7) Choosing a WordPress theme
With a traditional website, you need to hire a designer to create the design for your website and slice it into pieces. Then you have to hire a separate person, a developer, to put that design into code and make it functional. With WordPress, all of these extra expenses are eliminated. WordPress has themes.
A WordPress theme is basically a pre-made design for your website that takes only one click to install and one click to activate - you can change this as many times as you wish, as often as you wish. This way you can have a website in any kind of style, with any kind of purpose in a super short amount of time, with no technical knowledge needed.
The default WordPress theme is not very impressive, that's why we're going to show you how to change it. There are thousands of free options available and plenty of premium versions out there as well.
Although free themes are often great, it's hard to find one with extensive functionality that fits your idea of a perfect blog.
On MonetizePros.com, we use the Genesis theme. Here's why we love it:
Great user experience for our readers
Perfectly SEO optimized
Well coded which means no problems
Super easy to customize and build upon
It's responsive (works on mobile devices)
Ridiculously cheap price
Here's a quick tutorial on how to install a WordPress theme.
Click here to read how to install a WordPress theme
If you're not ready yet to invest money in a premium WordPress theme, I'd recommend having a look at the Prolog WordPress theme. It looks like a traditional blog, has a lot of functionality and is mobile responsive.
Although the theme itself is different, the installation process is the same as in the video above.
Step 8) Choosing your WordPress plugins
WordPress plugins are essentially small apps that you can install on your website to give it more functionality. This could be a plugin that shows popups, collects emails, creates a contact form, redirects links - anything.
Here are 7 WordPress plugins that we think are must-have:
Here's a video on how-to install a WordPress plugin.
Step 9) Publishing your first blog post on WordPress
Why did you want to know how to create a blog? So you could write a blog post, of course! With WordPress, this is super simple.
Log in to your admin dashboard at yourdomain.com/wp-login.php/ and choose "Posts" and "Add new" from the left-hand sidebar.​
Now it's as simple as entering your content and pressing publish!
You now know how to create a blog - congratulations! Want to start another one? Simply go through the process again!
Having issues? I'm here to help!
Even though this tutorial is extremely thorough, if you run into any problems or have questions - do not worry! I'll be here to give you one-on-one help by any channel you prefer. For example, shoot me an email at [email protected] or join our Facebook mastermind group.
Also, be sure to sign up to our free course that teaches you how to start a fully fledged online business in 30 days, incorporating all the things discussed in this blog post.